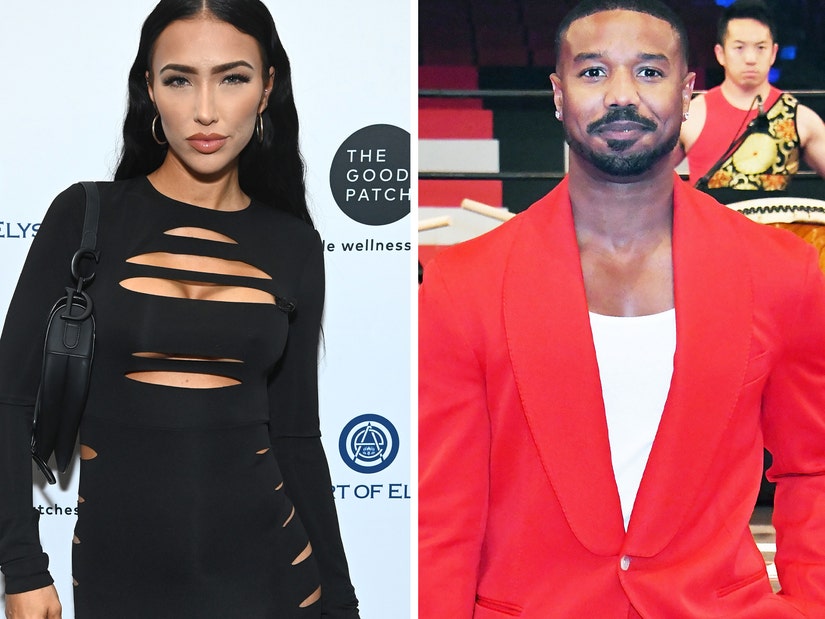 Getty
Several castmates were hooked up to lie detectors, where they answered some of the most burning questions of the night, like is Jason still in love with Chrishell?
In an effort to unpack everything that went on in season 7, the cast sat down with Queer Eye's Tan France to clear the air and also spill the tea -- coming clean about some of the plastic surgery procedures they've undergone and providing an update on some of the properties they showed this season.
A few cast members were even hooked up to a lie detector test -- Bre Tiesi and Jason Oppenheim included -- to find out if they were in fact telling the truth about some of the bombshells they dropped over the course of the season, including Bre's alleged hookup with Michael B. Jordan and Jason's adamant stance on his feelings for ex, Chrishell Stause.
Read on to find out some of the most jaw-dropping moments from the reunion.
1. Brie says Michael B. Jordan wasn't good in bed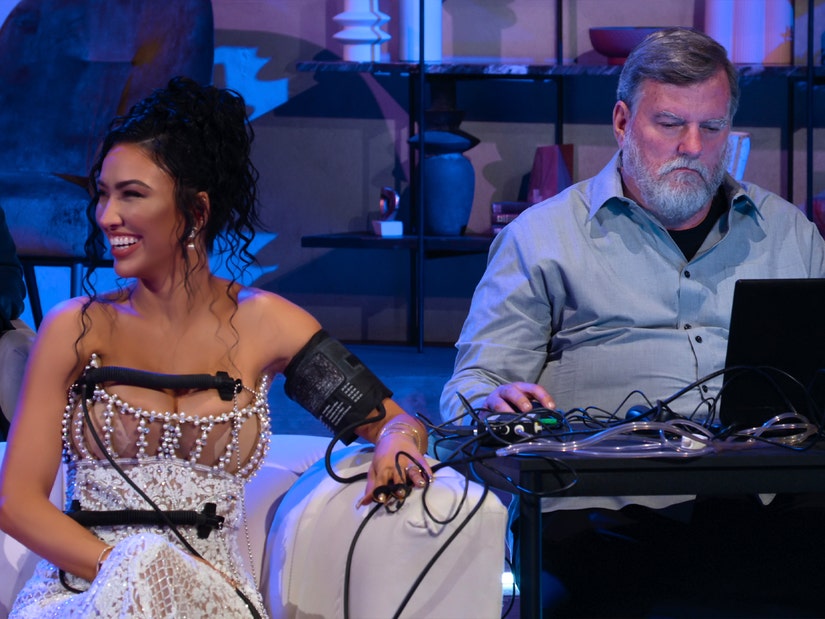 Netflix
After claiming during the season 7 premiere that she slept with the Creed actor, Bre was put on the spot with a lie detector test, with Tan reading out various questions from fans for the Selling Sunset star, including if she'd ever be friends with her costar Chelsea Lazkani and if she thinks she's the "hottest" in the office.
The real tea was spilt when he finally asked her, "Is Michael B. Jordan good in bed?"
As Bre laughed and put her head in her hands, Tan joked, "I kind of want to know for myself. He's my hall pass."
"I'm going to be in so much trouble," she giggled, before stating, "No," and shaking her head.
The answer came as a shock to both Tan and her castmates -- and to everyone watching at home, frankly -- but turned out to be the truth, with polygraph examiner, John Grogan, confirming Brie's answer.
"I'm sorry babe," Bre said. "S--t. I crushed a lot of girls' dreams today."
2. Chrishell tells Marie-Lou she's "tired" of being a "punching bag"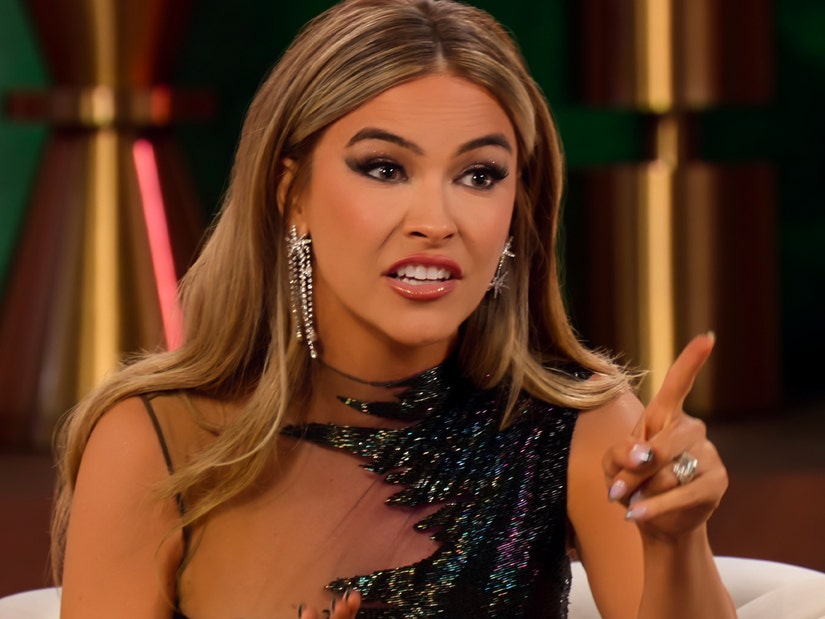 Netflix
Chrishell and Marie-Lou Nurk once again came face-to-face at the reunion, where they dissected that epic season seven fight that left them on less than speaking terms.
"I hope you guys are both happy with wherever you are," Chrishell said, referencing Marie-Lou's relationship with her ex, Jason, adding, "I didn't want to have any kind of issue with you... I was hoping when you did hang out with me and my partner, you would see I am completely head-over-heels in love. I couldn't possibly be more in love with my partner, and it's very hard not to see if you've spent five minutes with us. So I really thought that was what we would accomplish."
Marie-Lou, meanwhile, maintained that she "never criticized" Stause's love for G Flip, whom the reality star married in a surprise Las Vegas wedding in May. "I think you are in love with your partner and they is in love with you," she added.
As for whether she was threatened by Chrishell during her relationship with Jason, Marie-Lou, who has since broken up with the real estate mogul said, "not really."
"Chrishell was just a topic on camera. We had an amazing relationship," she said. "We were loving each other so much."
The former soap star took issue with Marie-Lou's response, however, telling the model she was tired of being a "topic" on camera and a punching bag for her and others.
"Do you see what the problem is for me? I'm a topic for you on camera," Chrishell explained. "I get tired of being people's topic and punching bag on camera. Clearly it's not a fun place to be. I feel like everyone that came at me this season, that's why I got so frustrated."
Sadly, it's safe to say that after the reunion, things aren't any better between the pair, in fact, they may be worse.
3. Jason reveals whether he's still in love with Chrishell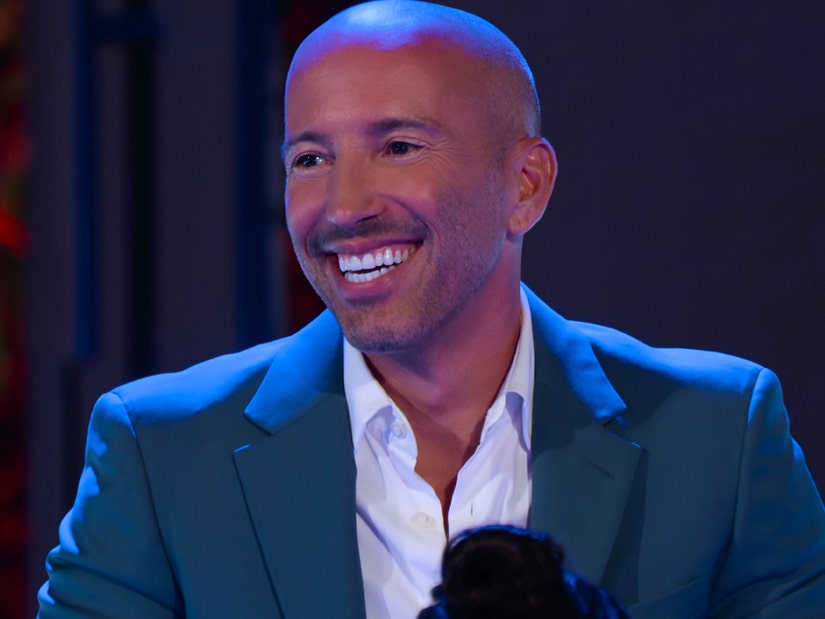 Netflix
Single following his 10-month relationship with Marie-Lou, Tan turned his questions to Jason's seeming ever-lasting love for Chrishell.
While the pair called it quits in 2021, both viewers and other cast members seem to think that the Oppenheim Group head still has a little something there for his ex.
To set the record straight once and for all, Jason too was hooked up to a lie detector, where he was asked that very question.
"In love?" Jason replied. "No."
However, the machine wasn't convinced, and the polygraph examiner called his answer a "lie."
During the lie detector test, Jason also made it clear that his relationship with Marie-Lou was not just for the show, and the polygraph determined he was telling the truth.
While he's admittedly "pretty single," Jason did reveal that he's "kind of talking to" a woman in Vancouver.
4. Bre isn't sure if she'll return to the Oppenheim Group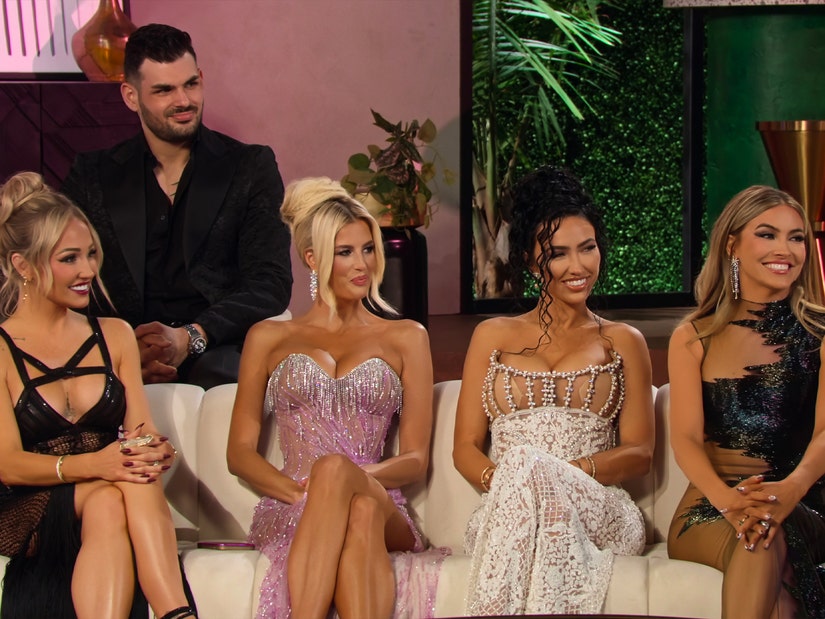 Netflix
After storming out of the opening party for the new office following a tiff with potential new O Group agent Cassandra Dawn during the show's season seven finale, Bre's fate with the office remained unclear.
The new mom is still unsure about the decision herself, telling Tan and her castmates that she hasn't made up her mind yet.
Bre shared a similar sentiment with The Hollywood Reporter ahead of Wednesday's reunion, telling the outlet, "I don't know how I feel... I think I need a little more therapy and a little bit more downtime."
5. Chrishell Comes to G Flip's defense
Netflix
Chrishell continued to stick up for both herself and G Flip throughout the heated reunion, responding to several questions about her conflicts with both Marie-Lou and co-star Nicole Young, both of which involved Chrisell's marriage to the nonbinary Australian musician.
While much of drama with Marie-Lou had to do with Jason and the German model's mis-gendering of G Flip, the gripe between Chrishell and Nicole came as a result of an Instagram exchange, in which a fan referred to Chrishell as "the lesbian chick."
"I was hoping the lesbian chick was off in Australia this season and not on our screens. Whatever her name is, I forgot. Nicole you look great!" the commenter wrote, to which Nicole replied, "Thank you!! ❤️"
Pressed on the matter by Tan, Nicole claimed that she didn't realize it was "homophobic" to refer to someone as "a gay man" or a "lesbian woman," despite the obvious tone of the comment. A back-and-forth ensued, with Chelsea even weighing in, explaining to Nicole that she was "cosigning" the negative message left by the fan by responding to the commenter, who used Chrishell's sexuality to identify her in a derogatory way.
Understandably angered over the comment, Chrishell warned both Nicole and those watching to not to ever go after her partner.
"First of all, say whatever you want about me, I'm a tough b---h," Chrishell, who recently got a tattoo her wedding vows, began. "But don't go after my partner. Ever. Listen, I will own it. I've been a b---h to you. I hate you. I own it... If you're gonna literally go to homophobic people and cheer them on because they hate me for that reason, that is hate, Nicole."
The conversation got derailed with the cast debating the word "hate," and ultimately left Chrishell and Nicole with little to no resolve.
See all the drama unfold on season 7 of Selling Sunset, streaming now on Netflix.