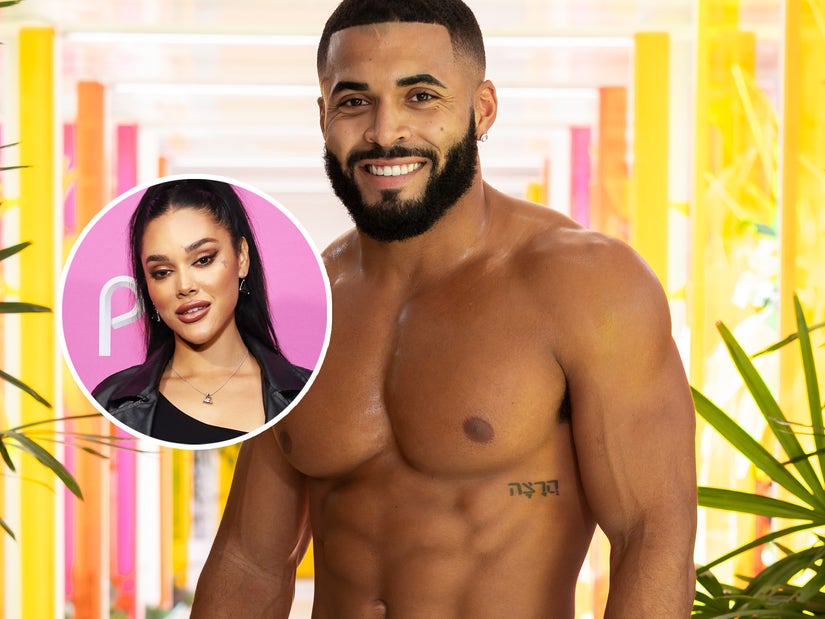 Getty
The Love Island season 2 runner-up said while he was open to finding a connection, he went into Love Island Games with a simple plan: win the money.
TooFab spoke to the Love Island season 2 runner-up at a watch party for his new show, Love Island Games, where he dished on being the self-proclaimed bad guy, and shared the game plan he had going into the three-week competition series.
"Love Island Games is different. It's unchartered territory. None of us have seen Love Island Games. We've seen Love Island, it's all about love. It's all about romance. It's all about connection," Middlebrooks, began.
Fresh off other competition shows like The Challenge, the reality star said he went into Love Island Games with a simple plan: win the $100,000 cash prize.
"I came in here and I was like, 'You know what. I'ma give my heart, but ultimately, this is a competition, so I'm going for the money," he explained, noting that his dating strategy stemmed from choosing the best partner to do just that.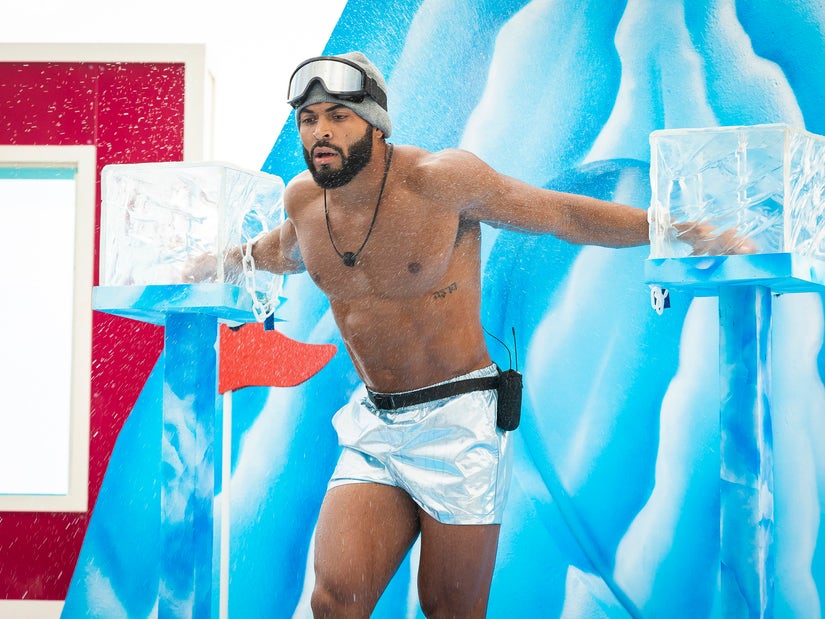 Getty
Middlebrooks continued, "You have to have the best partner in order to compete in these challenges -- whether that's physical, whether that's with communication, I have to find the best partner to best suit my needs to get to the final and compete for the championship of the $100,000."
"It's not all about connection. If you think about the connection, maybe you'll get to the end, maybe you'll prevail. But if you think about the games, you gotta think about the competition," he stressed. "You have to think about your compatibility in the competition."
Of course if he's able to find love along the way, Middlebrooks said he's not opposed to that.
"Ultimately, if anyone tells you they're not here for the games, they're lying to you, they are," Middlebrooks maintained. "If anyone tells you they're only here for love, 'Why are you on Love Island Games? Go on Love Island.'"
He added, "If you're not here to compete, then what are you doing? You have to have somebody here to compete with you and to get you to the finale. Love, that's secondary... do I really think I'm gonna find love in 3 weeks? I don't know. Maybe. If it's possible, cool. I have my heart open to that."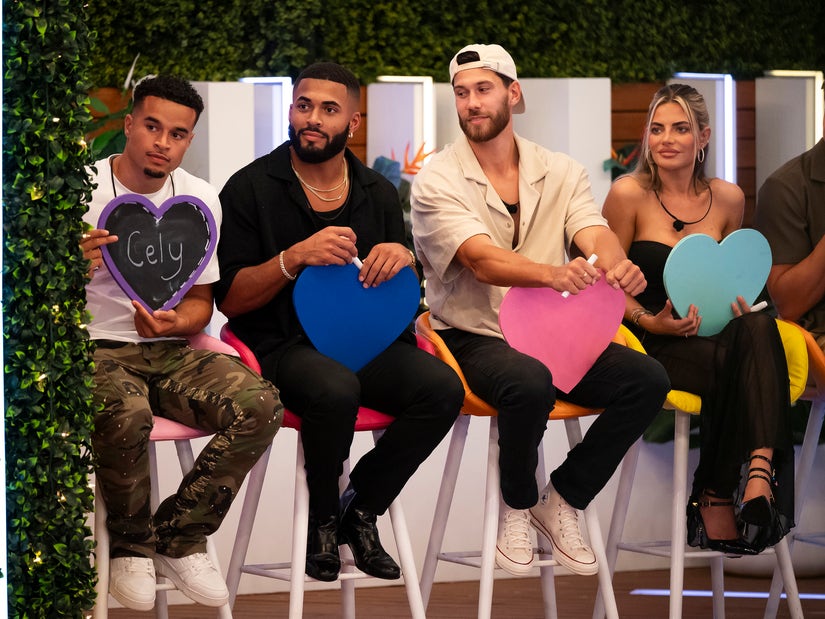 Getty
Middlebrooks has been making moves since entering the villa, first setting his eyes on Love Island U.K.'s Liberty Poole before coupling up with Jessica Losurdo and now new bombshell, Courtney Lynn. The move shook up the house and branded the 25-year-old as the villain of the series -- but he said not everything is as you see on TV.
"Courtney came in, her and I spoke, and Jess saw that. Jess pulled me for a chat and we spoke for a little bit and basically what Jess told me that they did not show on TV, was that Jess said, 'You know what, I see that you might be interested in Courtney, I see that Courtney might be interested in you. So, with that being said, I'm tired of competing for a guy. I don't want to be a second option. I want to be the first choice, not the second. So I'd like to end things,'" he explained.
Middlebrooks said things ended right then and there for him and Jess, with the pair agreeing to go their separate ways while he explored his connection with Courtney.
"With Jess, she knew that I was open. When Courtney came in, I was attracted to her, yes. But to be honest, with Jess -- she's lost several challenges, she's lost several duels. I'm thinking competition-based. I need someone that's gonna get me to the final," Middlebrooks shared.
"So when Courtney came in, she told me she was a surfer. She told me she has great balance, she's an athlete, she's been competing all her life. I said, 'Wow. I'm attracted to you, let's see what we got here,'" he continued. "It's a dating show. Everyone forgets that with Love Island. It's not, 'Find the person in the beginning and stick it out all the way.' It's, 'Find the best partner for you. Somebody that makes the most sense for you.'"
If those bold moves make Middlebrooks a villain, he's fine with it, telling TooFab, "Y'all can say I'm the villain. Y'all can hate me. Y'all can love me. Whatever you want to do. But I promise you I'm bringing the energy on this season."
He added, "If it wasn't for me, this season would be boring. And I'ma stand on that. Because to be honest, everyone else is playing it safe, and I'm doing what I gotta do to get to the bag."
Love Island Games also sees Middlebrooks come face-to-face with his ex, Cely Vazquez. The Love Island U.S.A. season two runner-ups found love on the show and dated after the series ended, before breaking up in January 2021 in what proved to be a bitter split that resulted in Vazquez releasing a diss track about Middlebrooks.
While it was hard to see his ex after more than two years, let alone be competing on an island with her, Middlebrooks said he was happy to take the punches following their messy split -- the pair reportedly broke up after Vazquez said Middlebrooks wouldn't pay for her nachos, a claim the TV personality vehemently denies.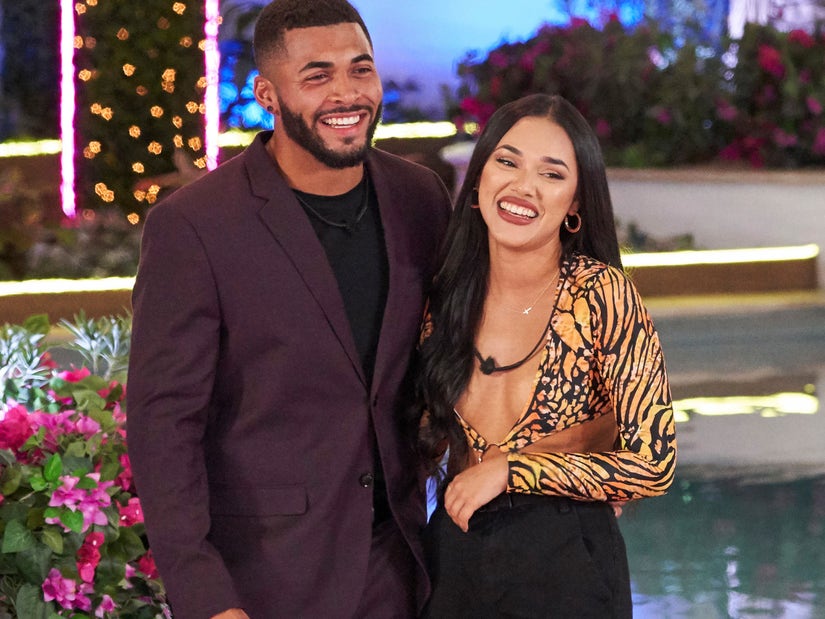 Getty
"I knew the conversation was gonna be heavy. I knew there was gonna be things that she wanted to get off her chest, and to be honest, I was just there to take the punches," he said. "I honestly knew that she was gonna come at me and say what she wanted to say, and that's what I was there for. I was just there to make her feel heard."
Middlebrooks insists he's over their short-lived romance though he's not so sure about his ex.
"Coming on Love Island Games, I knew that I was gonna have to take some smoke because I knew that ultimately, she was not over the relationship and she wanted to stab at me," Middlebrooks shared.
"If y'all don't think I can pay for some nachos, check my bank account," he added, referencing the alleged reason for their split. "But it is what it is. No bad blood over here. Cely and I have made up. We settled s--t and it's water under the bridge at this point."
Catch Middlebrooks on Love Island Games airing six nights a week, Sunday through Friday, at 9:00 p.m. on Peacock.