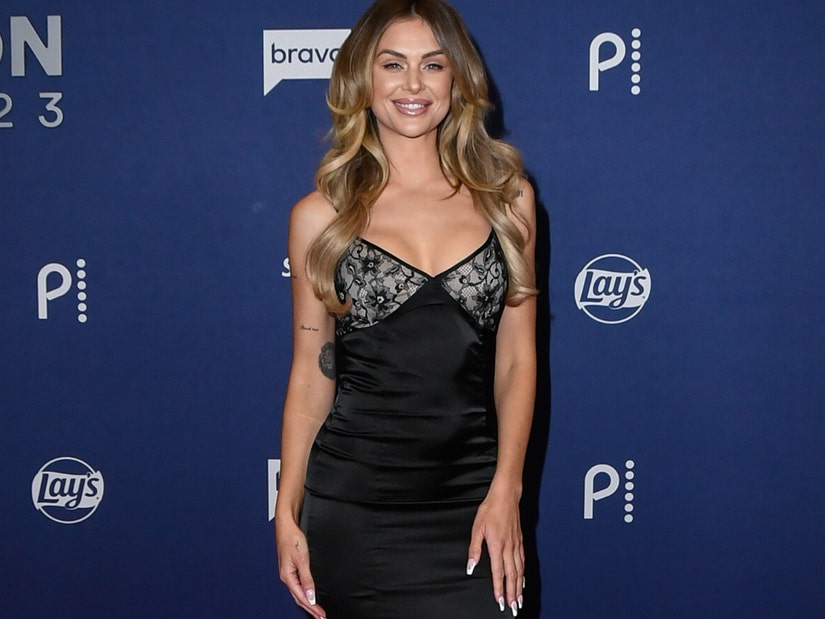 Getty
While she didn't name names, Lala Kent shared that she DM'd a former 'Love Island U.S.A.' contestant, in what would turn out to be a flirty exchange.
Lala Kent is no stranger to sliding into the DMs.
"So I see this hot guy who keeps appearing on my Instagram -- not anymore, this happened a while ago," Kent began. "And I'm like, 'Who is this hot guy?'"
She continued, "Well, in his bio, he has that he was on season something of Love Island or whatever, U.S."
Waiting for your permission to load the Instagram Media.
After encountering the man's profile on several occasions, Kent decided to take the next natural step, send him a DM.
"I'm out with Katie [Maloney] in New York. I'm like, 'I'm just gonna slide in the DM,'" she said.
"I say to him, like, 'Hi,'" she added before clarifying that it was actually chef's kiss emoji that she sent the fellow reality star.
"He says to me, keep in mind, first message ever, 'You slide in my DM, you must be trying to get in trouble," Kent says, recalling the flirty back-and-forth.
Kent responded with another emoji, this time a smirking face, prompting the Love Island alum to take things to the next level with the mother of one.
"He goes, 'You better stop playing before I come over there and blow your back out," Kent shares to the shock of her co-host, Jessica Walter.
"Did it work?" Easton Burningham, who also hosts the podcast, asked.
"No! You took the fun out of it," Kent said. "Within four f--king messages."
While the back-and-forth was certainly bold, Kent did appreciate that he got straight to the point, revealing that she sent him her number after their steamy exchange.
The pair made a noticeable connection with the both Chambers and Kent speaking about one another in interviews.
Chambers even stepped in to stick up for her during one panel amid a tense moment between Lala and her Vanderpump Rules costar James Kennedy... and the pair even posed for a photo together, which they both shared to their respective Instagram pages.
Waiting for your permission to load the Instagram Media.
Kent has been open about her love life since splitting from Randall Emmett in 2021, with whom she shares daughter, Ocean, 2.
The VPR star was briefly dating model Don Lopez. She initially kept his name a secret before confirming his identity in November 2022. That same month, Kent confirmed that the short-lived romance was over.