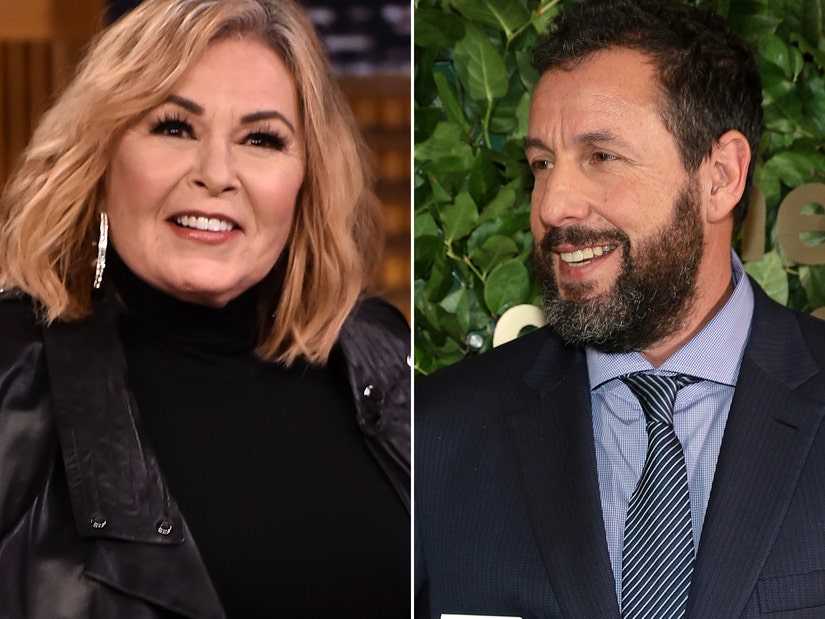 Getty
It's been nearly 30 years since Adam Sandler cemented his holiday status with "The Chanukah Song" on Saturday Night Live, but the actor revealed that it was originally supposed to be sung by Roseanne Barr.
It was arguably the biggest breakout moment for Sandler on the show to that point, and the song's lasting power has certainly pushed it toward the top rankings of any SNL moment. But it almost didn't happen that way at all.
During a chat with Access Hollywood to promote his new movie Leo, the funnyman shared that the song was originally intended for funny woman Roseanne Barr, then at the height of her popularity with her eponymous sitcom.
"They were talking about Roseanne singing it, and she was nice enough to say, 'No, let Adam do that. That's his, he wrote it. That's his song," Sandler shared. The song has since become intricately associated with his entire career and comic persona.
"I'm happy to be a part of Hanukkah," the comedian said. "That was a good time of life to be associated with the song and the holiday. Very proud of that."
Despite the song following him around for three decades now, Sandler also said that he hasn't grown tired of it at all. In fact, he still sings it -- and not just on stage.
"I sing it alone, I sing it without the kids, I go into our basement, I rip it out, I do the soft-shoe to it," he joked. "No, if it comes on the radio, and I hear it, I get excited, that's still awesome."
Sandler got a laugh when the interviewer asked him if he felt like he was "the Mariah Carey of Hanukkah," replying, "No, no, she's-- Mariah Carey is for all of us."
Mariah Carey may be the living embodiment of the Christmas season with "All I Want for Christmas Is You," but when you're talking about iconic modern Hanukkah songs ... well, Sandler might have to be open to the comparison.