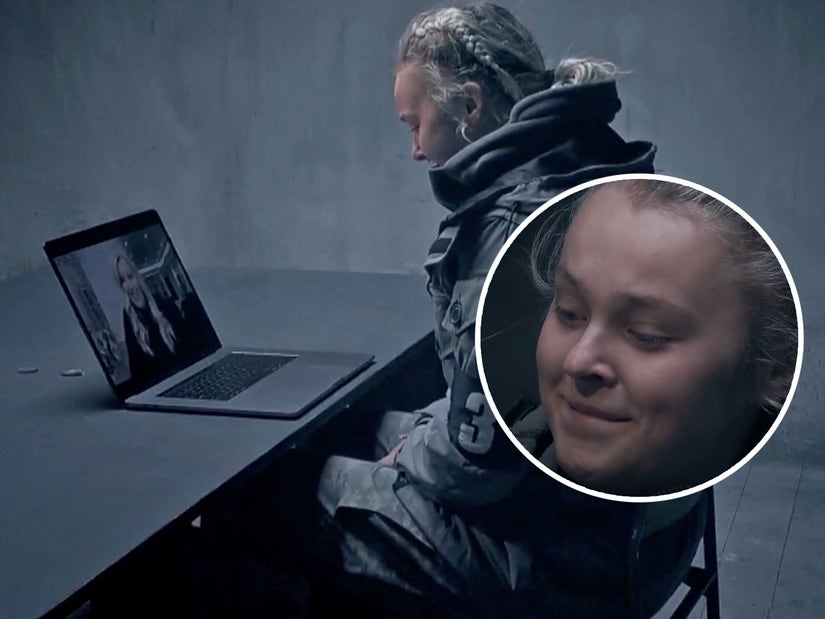 FOX
The much-needed pep talk from her family comes during the penultimate episode of the season.
There's nothing quite like a message from loved ones to get you through a tough moment.
In the video, JoJo's parents Jessalyn and Tom Siwa let them know how proud they are of her progress on the FOX series, before urging her to plow full steam ahead as the celebrities all near the finish line.
"Hey JoJo, it's your mom here and I wanted to let you know how proud of you I am," said Jessalyn, before her dad added, "Stay strong. Be the best version of JoJo you can be."
"Don't quit!" Jessalyn concluded, telling her daughter to not be "anything besides brave and remember you only get one chance and nobody can change you."
The clip ends with JoJo repeating some of those words to herself, hyping herself up for the tasks to come. "Don't quit. You only get one chance," she told herself.
The Directing Staff watching over the exchange also comment on how much Siwa has pushed herself outside of her comfort zone by competing on the show -- saying, "It's been really a big step for her to be out here."
The messages come on the penultimate episode, as the six remaining recruits all near their breaking points while tasked with pulling sleds through treacherous terrain, before evading enemy hunters ahead of the final day of selection.
Special Forces: World's Toughest Test airs tonight on FOX.