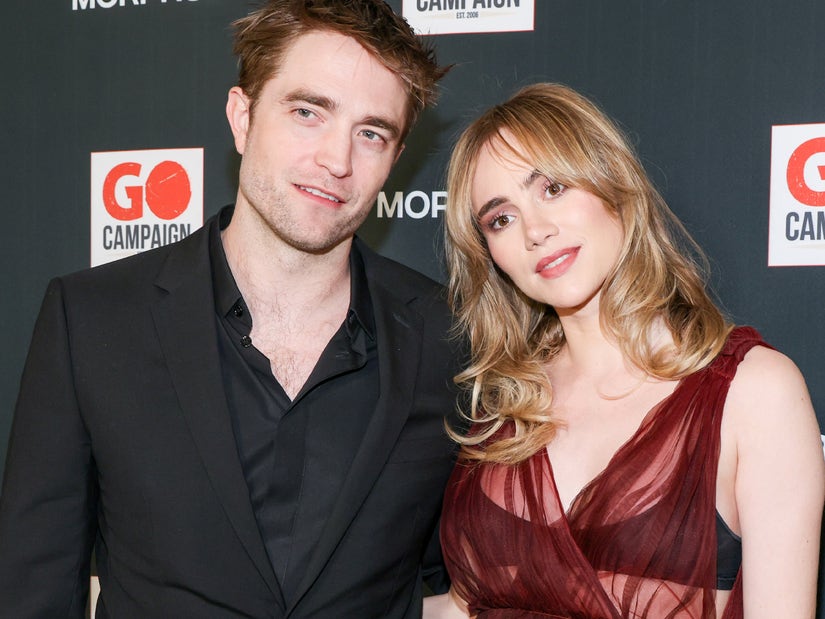 Getty
The pregnancy news comes after five years of dating for Waterhouse and 'The Batman' star, who were first spotted together in 2018.
Waterhouse announced that she's expecting her first child with The Batman star while performing at the Corona Capital Music Festival in Mexico over the weekend.
The Daisy Jones and the Six actress told crowds she wore her sparkly silver minidress to "distract them from something else going on," while pointing to her baby bump.
"I'm not sure if it's working," she quipped in the fan-captured video.
This will be the couple's first child together. Waterhouse and Pattinson have been dating for five years, after first being romantically linked in 2018 following a movie date.
"I thought I'd wear something sparkly to distract you from something else I've got going on... i'm not sure it's working"

Suki Waterhouse announcing that she's pregnant today at Corona Festival! 🤰🏼💕pic.twitter.com/MhZEkCJVgb

— suki waterhouse archive (@bestsukiw) November 19, 2023 @bestsukiw
The announcement is a surprising one from Waterhouse amid the couple's efforts to keep their relationship private.
She did, however, open up about their romance to The Sunday Times, earlier this year, telling the outlet, "I'm shocked that I'm so happy with someone for nearly five years."
Adjusting to the major change of sharing a space with someone else, Waterhouse said Pattinson has been amazing about accepting her "mess."
"I'm very lucky because he is so accepting of the mess and the chaos. He never says anything about it," she said. "He kind of thinks it's like, charming. So I'm very lucky for that."
Waterhouse, who was celibate for six months before meeting Pattinson, said she feels comfortable building a home with the movie star after all these years because she's finally found someone who gets her, who completely understands her and can even be "comfortable" with her busy schedule.
As for why it took her so long to finally be ready to share a home with Pattinson, the singer-actress said she had to be absolutely certain before sharing her sanctuary.
"I always think the home is the sanctuary and that's why you leave everything outside," she said. "When that home center is secured, that's the most wonderful thing and that's the most important thing to me."