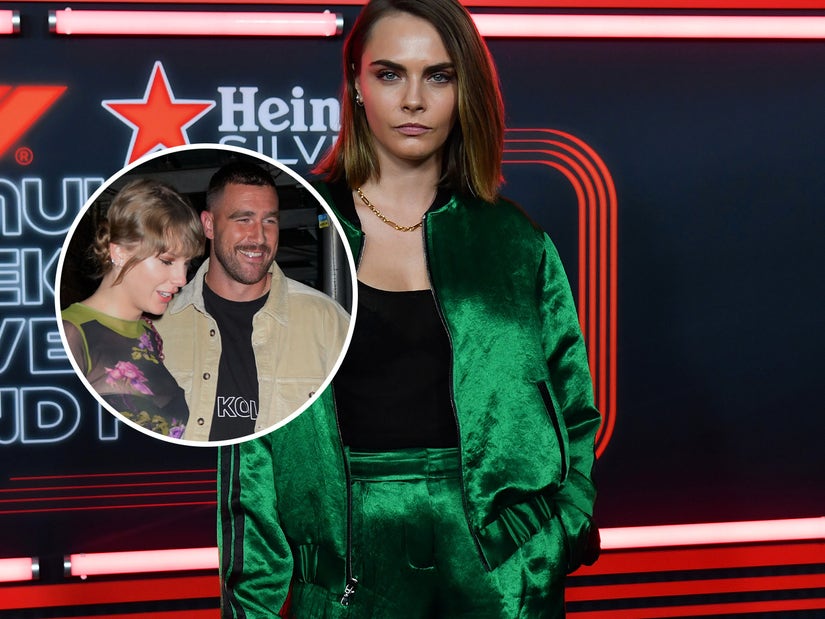 Getty
"There's definitely something very different about them," the model began as she weighed in on Swift's whirlwind romance with the Chiefs star
Speaking to E! News' Keltie Knight at the 2023 Las Vegas Grand Prix Saturday, Delevingne had nothing but praise for her longtime friend's newfound love, telling the outlet, "I'm so, so happy for her."
"There's definitely something very different about them," she continued.
The model-actress said it's been fun watching Swift fall in love, adding, "I'm always rooting for my girl."
Delevingne recently joined the "Lavender Haze" singer for a girls' night out with Swift and her squad: Selena Gomez, Gigi Hadid, Sophie Turner and Brittany Mahomes -- the wife of Kelce's Kansas City Chief's teammate, Patrick Mahomes -- in New York City.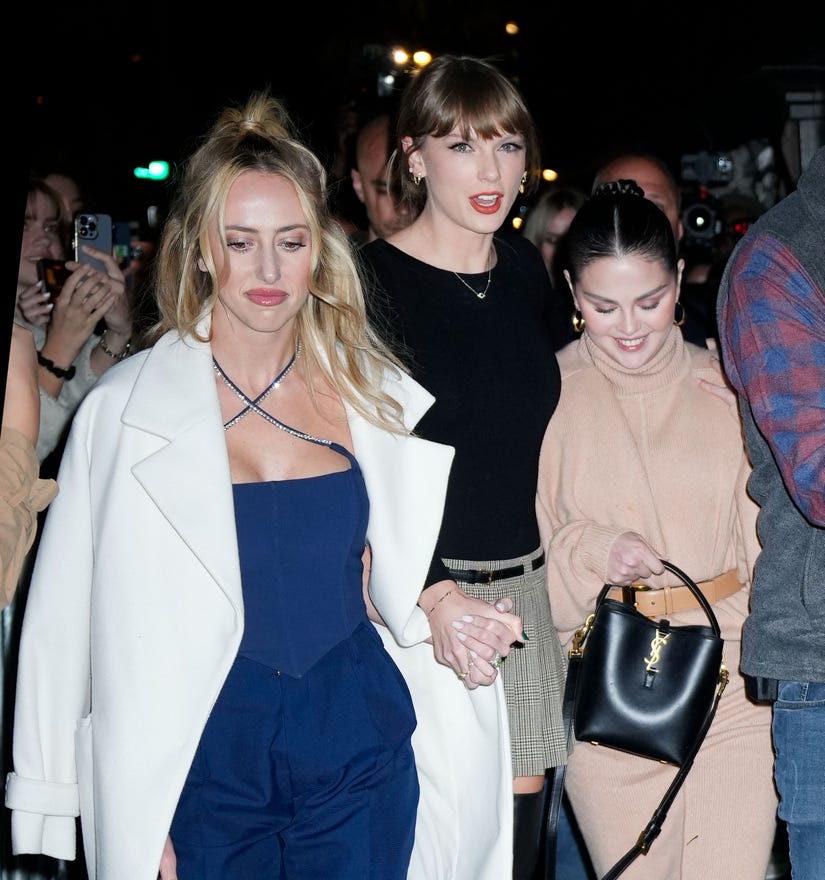 Getty
She's the latest member of Swift's longtime group of gal pals to express her support for the singer's whirlwind romance with the NFL star, with some like Blake Lively, Ryan Reynolds and Sabrina Carpenter even joining Swift at Kelce's football games.
Swift, meanwhile, is all in, most recently changing the lyrics to her hit song, "Karma," as a sweet nod to the athlete, during the November 10 stop of her Eras Tour in Argentina, where Kelce was in attendance.
"Karma is that guy on the Chiefs, coming straight home to me," Swift sang, to the surprise and excitement of Kelce, who was seen cheering and dancing after noticing the not-so-subtle change to the song.
Kelce recently opened up about this relationship with the award-winning musician in a profile for WSJ. Magazine, telling the outlet, "I've never been a man of words."
He continued, "Being around her, seeing how smart Taylor is, has been f-----g mind-blowing. I'm learning every day."
As for dealing with the superstardom that comes with dating someone like Swift, Kelce said, the singer has an "aura" about her that allows her to enjoy all of life's little moments, despite the constant noise that surrounds her.
"[I've] never dated anyone with that kind of aura about them" Kelce gushed.
"I've never dealt with it," he continued, touching on Swift's immense fame. "But at the same time, I'm not running away from any of it... The scrutiny she gets, how much she has a magnifying glass on her, every single day, paparazzi outside her house, outside every restaurant she goes to, after every flight she gets off, and she's just living, enjoying life."