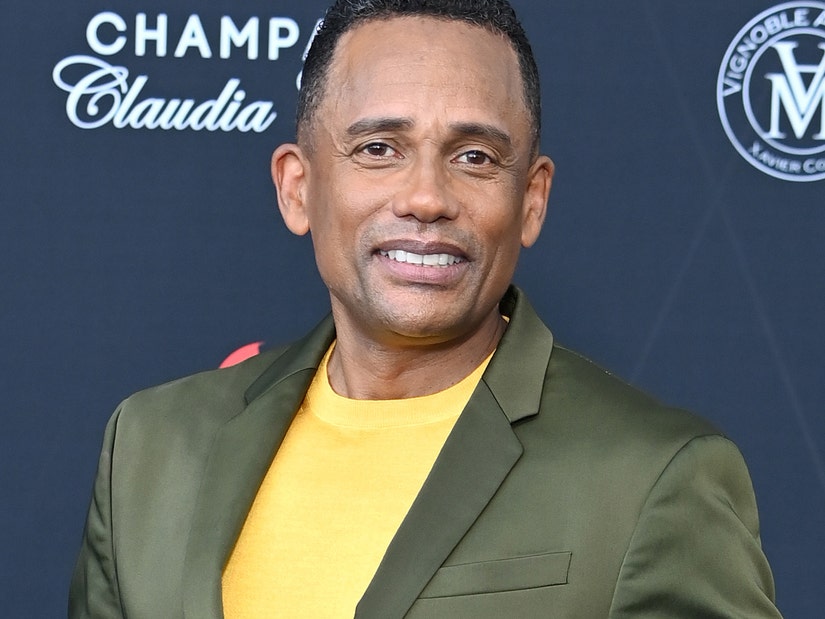 Getty
The Good Doctor may be coming back for Season 7, but one of its original stars won't be as Hill Harper -- who's portrayed Dr. Marcus Andrews for six seasons -- is exiting the show to focus on his political career.
In a move perhaps expected by some, The Good Doctor star Hill Harper has announced he's leaving the hit show to shift his focus to his political aspirations. Hill has played Dr. Marcus Andrews through the series' first six seasons, but he won't be back for Season 7.
Harper announced back in July that he intended to make a run for the U.S. Senate seat currently held by Michigan Democrat Debbie Stabenow. Hill will challenge U.S. Representative Elissa Slotkin (D) for Stabenow's seat in next year's election.
"Hill Harper feels strongly that there is a crisis in American democracy -- too often, government only works for the rich and powerful while the rest of us struggle to find a voice," the actor's spokesperson told TVLine.
"Hill is dedicating his efforts full time to fixing that, and he's running for the U.S. Senate as an active union member to give working people more of a voice in Congress."
With Harper's departure, there will only be two remaining original cast members, series star Freddie Highmore as Dr. Shaun Murphy and Richard Shiff's Dr. Aaron Glassman, who has been Shaun's mentor.
Harper's departure won't be a complete shock to viewers, though, as his character resigned as president of the hospital in the Season 6 finale, setting the stage for a seamless exit from the show.
Before he became an actor, Harper was a lawyer who'd graduated from Brown University and Harvard Law. He befriended Barack Obama during his years at Harvard, where he also honed his acting skills as a member of Boston's Black Folks Theater Company.
As part of his campaign, he has proudly touted that if elected, he would be the only U.S. senator who is a member of a union, SAG-AFTRA. The actors union recently ended their strike, setting the return of scripted television fare, and marking Harper's exit from the field.
Prior to his originating role on The Good Doctor, Harper's most well-known series role was as Dr. Sheldon Hawkes on CSI: NY for nine years. He has appeared in multiple film and television roles since 1993.
The Good Doctor is set to return for a strike-shortened seventh season, anticipating approximately 10 episodes, on its new night, Tuesday, February 10 at 10pm ET on ABC.