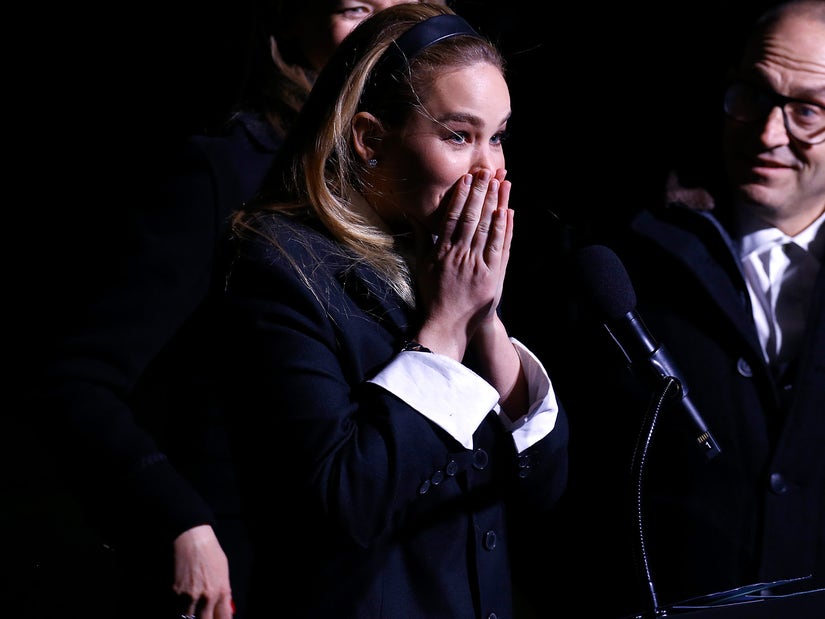 Getty
The mishap happened while J-Law, a Dior spokesperson, rocked a look from the fashion house at an event celebrating the brand's holiday partnership with Saks.
Jennifer Lawrence suffered a bit of an embarrassing wardrobe malfunction while all eyes were on her during a holiday event Monday night in New York City.
The actress, who has been a longtime brand Ambassador for Dior, rocked an outfit from the fashion house for Dior's Carousel of Dreams at Saks event, which marked the first time Saks has collaborated with a luxury fashion house for its annual holiday campaign. The event featured the unveiling of the Fifth Avenue store's holiday windows and light show.
Waiting for your permission to load the Instagram Media.
As Lawrence took the podium for her special appearance at the celebration, she thanked the crowd for their applause ... as the belt she had cinched around her overcoat bust open and went flying off.
She reacted in shock, covering in mouth as she exclaimed, "I'm so sorry, that was so loud, my belt popped off!'" She, however, handled the mishap like a pro and continued on with her speech before starting the light show.
While pieces of her look are Dior, per People, it's unclear whether the belt was also from the brand; if so, it's not one that's currently for sale.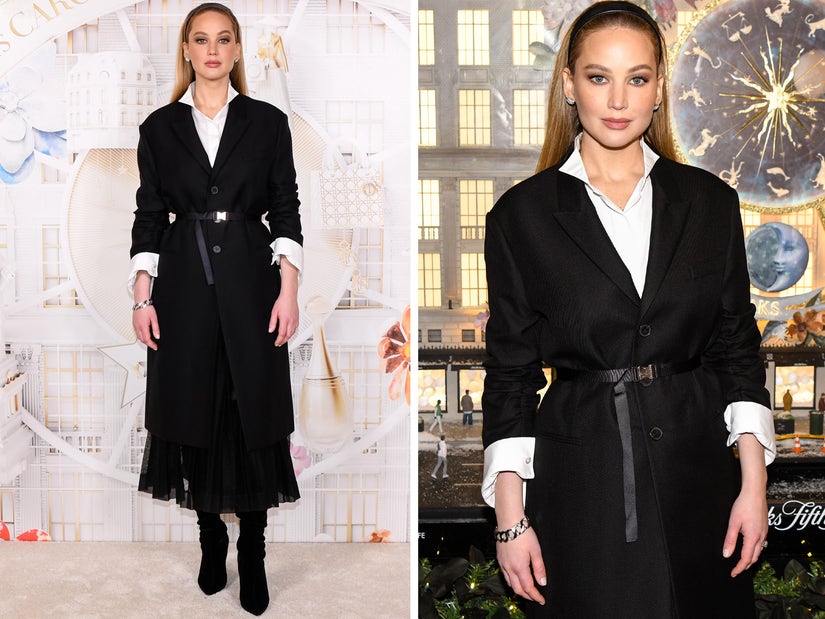 BFA for Saks and Dior
After WWD posted footage of the moment to Instagram, the comments were flooded with reactions.
"NYC cab drivers showing about as much patience as her belt 😂" wrote one follower, reacting to the sheer volume of horns blaring in the background of the footage.
"At this point, these are obviously staged for her," wrote another, as this is just the latest in a long line of fashion-related incidents for the actress. "She always gets stuck with the awkward moments 😂," shared another fan.
The Saks holiday installation is on display now through January 5, 2024.