Keke Palmer used Kylie Jenner to take aim at what she feels are society's unrealistic beauty standards for women.
The outspoken actress shared a before-and-after photo of Jenner on Instagram Wednesday with a powerful message that unintentionally shades the "Keeping Up With Kardashians" star.
"We have settled for knock off truth in our actual reality because it's socially acceptable to lie for likes. Looking at this photo above I couldn't help but stop dead in my tracks because even though I do feel like this family sets an example that it's good to change for societies affection, how can you blame them?" she posted with the photo. "We don't think that this young woman deserves the attention she receives because of the message it sends but we don't even think about the fact that for years the whole world damn near agreed that she was ugly."
"A CHILD, that girl was a child and she was bullied and named ugly and not as a character but as HERSELF ... And unlike some that experience such ridicule she had the $$$ to change, she 'fixed' what the world said was broken and it worked!" Palmer declares. "Now you are mad that it was that easy? When the generation has already been force fed to love things that are false and appear as real."
The "Scream Queens" star goes on to address the implications of bullying and calls for self love.
"We are confused! So many of us on who we should be and how we should act, who we should like and how we should pursue them. It's all been brought to another level because being fraudulent is our countries most popular trend. If only we could accept one another instead of bullying each other into change. We wouldn't be so confused or misunderstanding all of these mixed messages that ultimately tell us to trade attention for respect and love for possession," she says. "We could instead let our differences TEACH us something new instead of walking around looking, acting and being the same. WE DIFFERENT FOR A REASON."
This isn't the first time the 23-year-old actress has been vocal about her opinions. Palmer was openly against Donald Trump for president and fired back at internet trolls who opposed her views.
What do you think about Palmer's rant? Tell toofab below!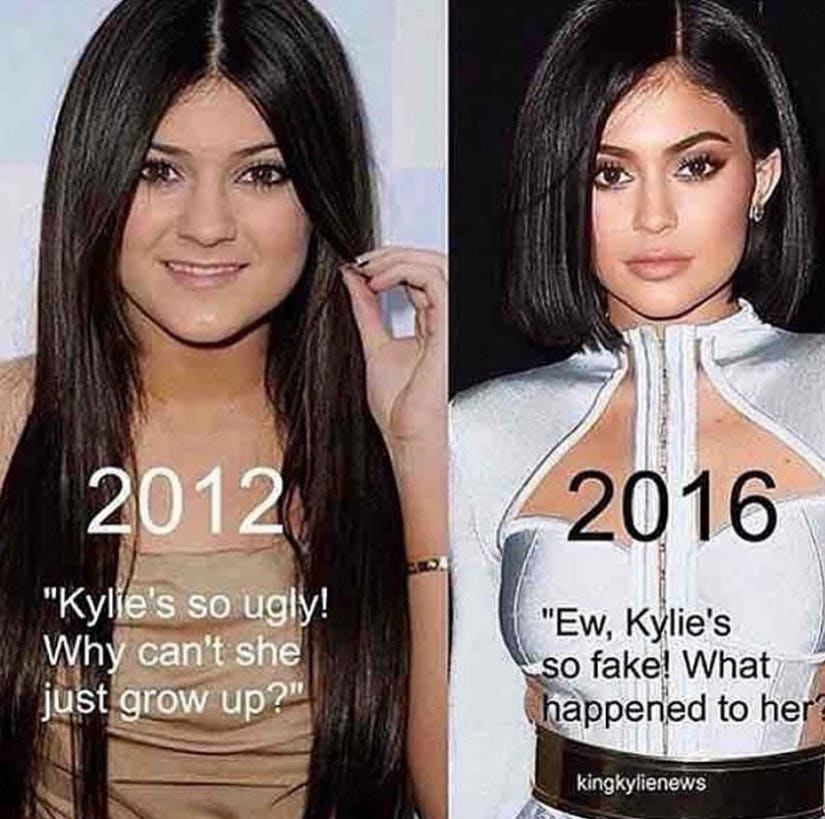 Instagram