It's usually hard to fall in love with a character that plays such a cruel, evil and borderline crazy villain, yet it's incredibly easy to fall in love with Rowan Pope.
There's something about the way his portrayer Joe Morton delivers.
As "Scandal's" most notorious villain, Olivia Pope's father and leader of B613 is playing in a league of his own. Though often times compromising, Papa Pope's intentions are always good and almost always driven by his deep love and devotion to his daughter and her happiness.
TooFab spoke to the Emmy-winning actor on the eve of "Scandal" 100th episode about what he loves most about playing this role and how he's able to connect with a character who struggles with so many inner demons.
"I think people love Rowan because he's a humanitarian," Morton told TooTab. "My hope is that if one plays a villain, you cannot play it negatively. He's not doing these things because he's bad or evil. He's doing these things because he's trying to make things better for his daughter and better for America in general. Everything that he does his intent comes in a positive way."
"He's incredibly human. He loves his daughter and he does anything and everything he can to make sure those two entities, even if they are in conflict with one another, are protected and taken care of."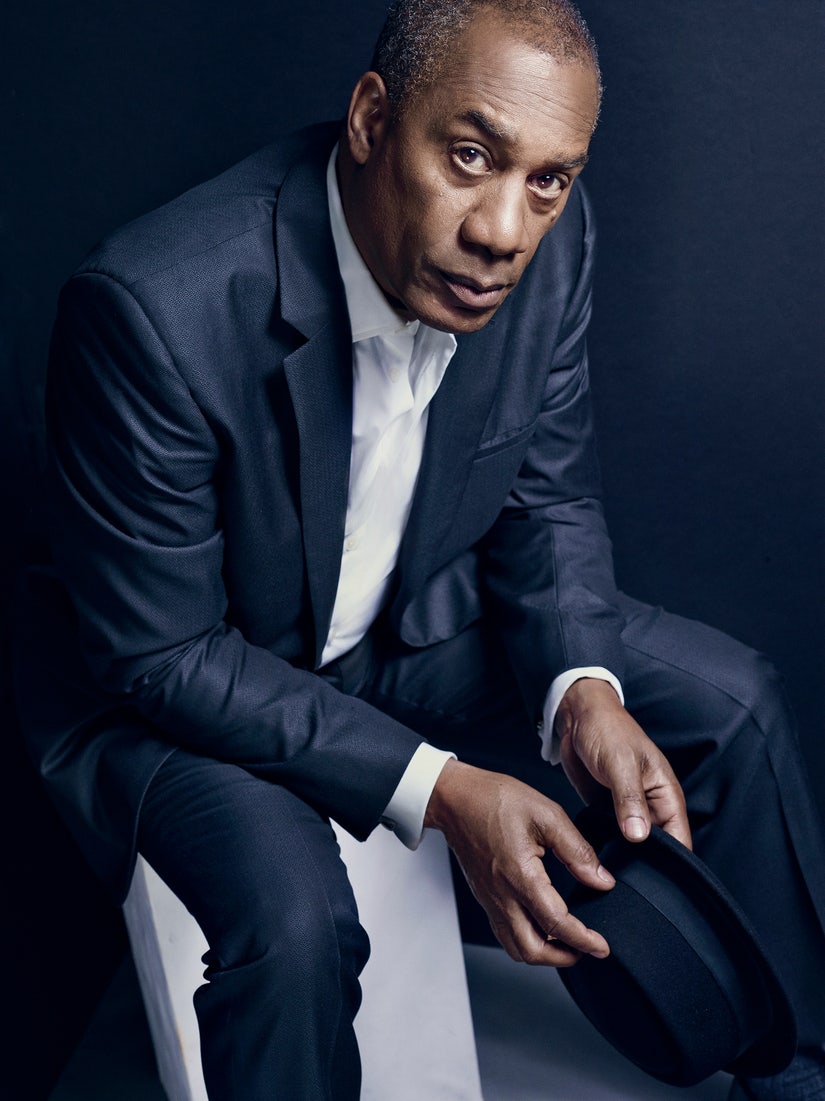 Benjo Arwas
Morton said his role as Rowan Pope is an honor to play, because it the first black male character he's played that yields so much power.
"Growing up, I never saw a black male character on television like Rowan. I never saw a black man who is powerful as he is, who was as multi-dimensional as he is and someone who just kind of rolls that way. I'd never seen anyone like that."
Morton's character is also known to delivered some of the most bone-chilling monologues in television. Whether he's talking to President Fitz, Olivia Pope or a lover, Morton's emotionally charged scenes induce goosebumps.
As for his favorite monologue, Morton said there are a few.
"I think the ones that people really like are 'The Hell and the High Water' speech, certainly the one where I call Fitz a "boy," and then there's one where I talk to Olivia and she asks me to be a dad. And she's got to a point where she's not sure that there's a point to her life and a point to what she's trying to do. I gave a speech where I tell her that basically, everyone deserves to be saved, including the monster. The point is that she's the light and she has to pull everyone into the light. I really like that speech a lot."
To play such a role, there has to be some connection in Joe Morton and his character Rowan Pope. When detailing the two personalities align, Morton told TooFab there's two simple points that come to mind.
"On some level it (my personality) sort of has to (connect with Rowan's) because I play Rowan. I don't know that I'm as smart as he is or that I can play political chess like he does. I know he sees things far, far in advance, and he knows how to move on them. I think what we both have in common is we both have daughters, and we both love our daughters, and we both love this country."
Morton said simply, one word to describe Rowan Pope is "complicated" and as for him, two words: "less complicated."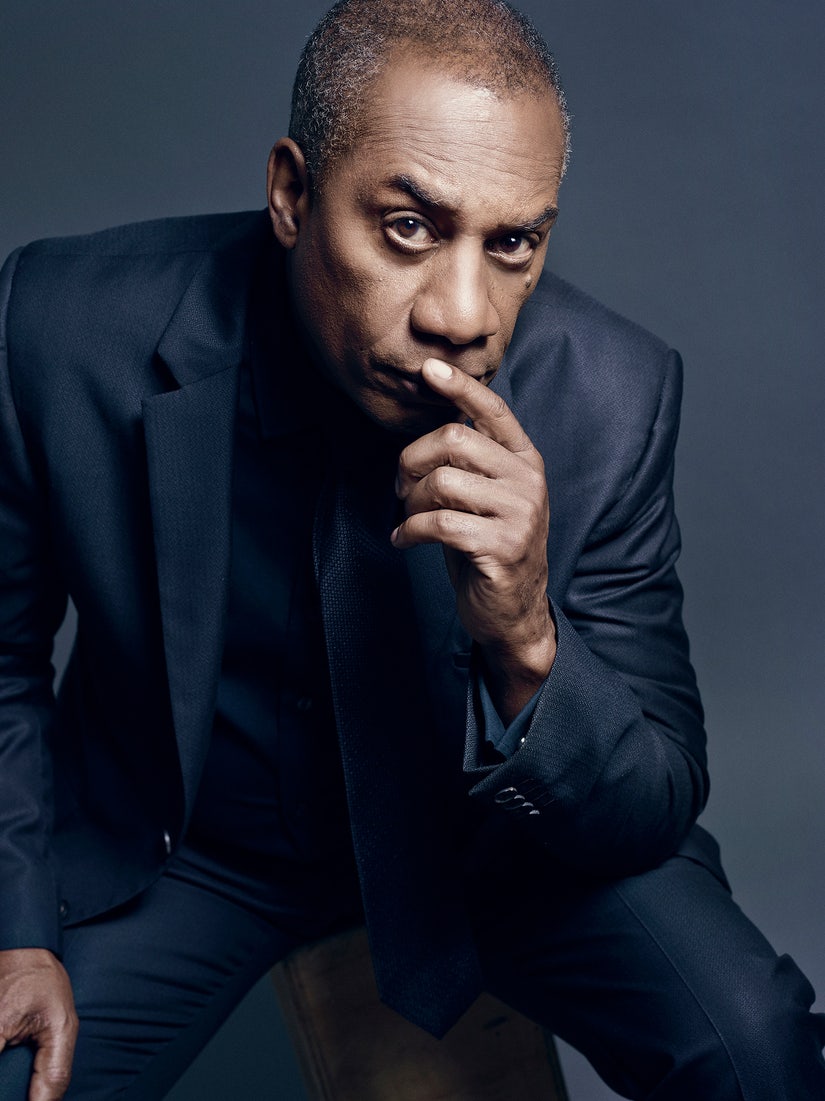 Benjo Arwas
Another part of Morton's job comes when filming intense scenes with characters that could be family, or even a love interest as Gladiators saw in recent episodes. Pope possessed zero hesitation taking out someone he loved because he had to.
As Morton described it Rowan's mantra: "There should be no family, no love, no attachment."
"The thing once they imprison him, box him in, and you see Sandra [Tonya Pinkins] kind of lock on that box, he kills her. Because her life, for all intents and purposes, is over because of the circumstance. I think he blames himself for putting her in that situation because he goes against his own principle which is there should be no family, there should be no love, no attachment. Those attachments are all weaknesses."
Of working with star Kerry Washington, Morton said there's an "easiness" between the two that allows them to act in a way that reflects as intensely as it does to viewers.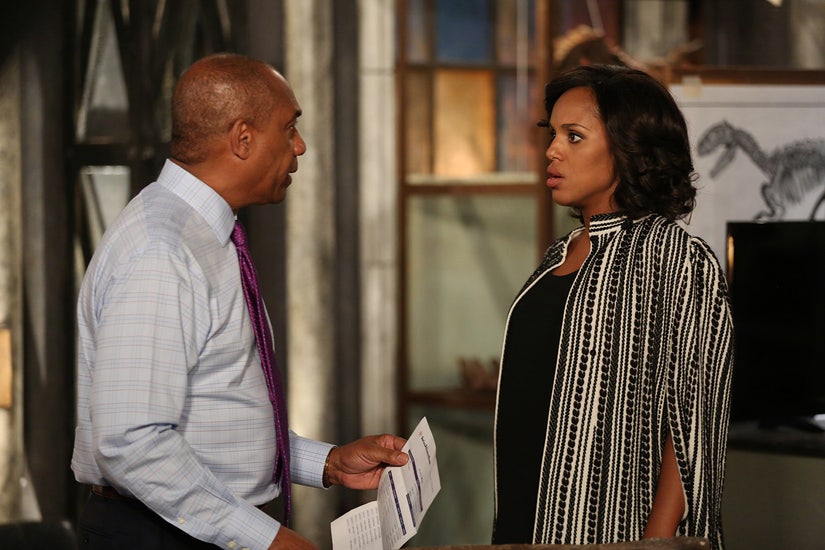 ABC
"There's an easiness between us that allows to be as evil as we can to each other, and in the same way as loving as we are to each other. I think the dynamic between Olivia and Rowan is that he's raised a warrior. He has raised someone that he wants to come as fiercely at him as she has anyone that comes in her way of what she's trying to accomplish."
Pope praised show creator Shonda Rhimes on "Scandal's" 100th episode milestone.
"Well No. 1) It's great to be a part of a hit show, No. 2) It's great that this hit show has made 100 episodes -- that's not an easy feat. Shonda, the writers and the producers are to be congratulated."
"The environment that Shonda allows us to play is one that is very collaborative, one that is a very easy and very welcoming. Shondaland and doing Scandal has been a very easy thing. What I mean by easy is there's no stress in terms of the other actors, there's no stress in terms of the writing. We just all come to work quite happy with what we're doing."
"Scandal" 100th episode airs Thursday, April 13 at 9 p.m. PT/ET on ABC.