Reaching 100 episodes of a drama series these days is a feat that not many get to celebrate, but the cast of "Scandal" is not just any other cast.
The political drama from Shonda Rhimes has been a substantial hit for six seasons now, credited not only the incredible cast, but a storyline that is so damn addicting, "Scandal" fans everywhere just cant get enough.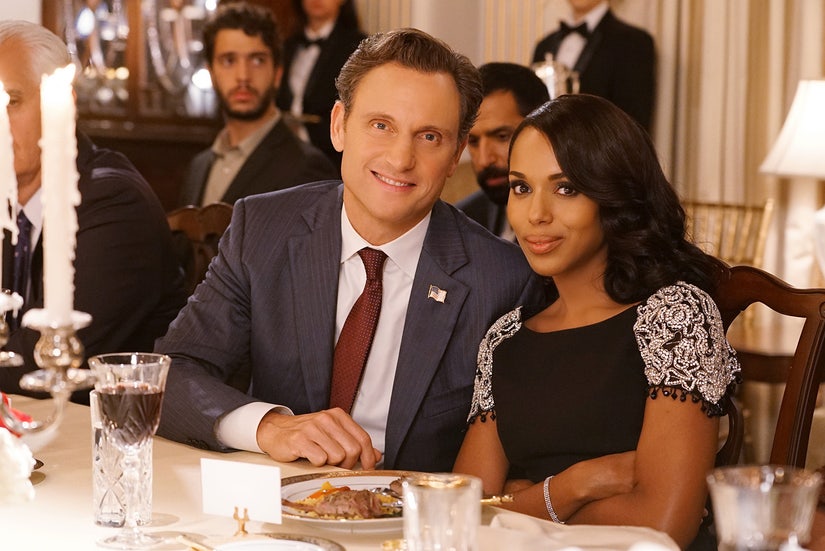 ABC
"It feels every lucky. It doesn't happen very often. To be doing a 100th episode of a show that we just love doing so much is really incredible," Goldwyn told TooFab.
As President Grant, Tony Goldwyn has been an integral part of the "Scandal" storyline from day 1. Aside from his character arc as Fitz and his relationship with both Kerry Washington's Olivia Pope and Bellamy Young's Mellie, Goldwyn said everything Gladiators know now will be thrown out of the window for the alternative timeline 100th episode.
"We're looking at what would have happened if the first election had not been rigged, what the results would have been if Fitz had not won that election," Goldwyn said.
"It's a very interesting thing to see how much of a person's personality and behavior is influenced by the way people perceive them and by the context of their position in the world. How much has being president and occupying that ring of power, how much does that define Fitz as a man? I think you'll see that it does quite a lot."
The actor said that the alternative episode sees each cast member in a different way because of the context of their new storyline, as he quips, "We're different people because of the context of our lives is different."
"I think we all see it in context. Context is everything. We see people have success and be granted good fortune, and Fitz has power conferred upon him and therefore becomes very powerful. When it's not differed on him, he becomes a very different guy. So there are real similarities, but there are big differences too. It impacts all of his relationships with everyone on the show, and that's the case for every single character in the 100th episode."
After playing the role for 100 episodes, Goldwyn said what he loves most about the part is the number of contrasts in his character.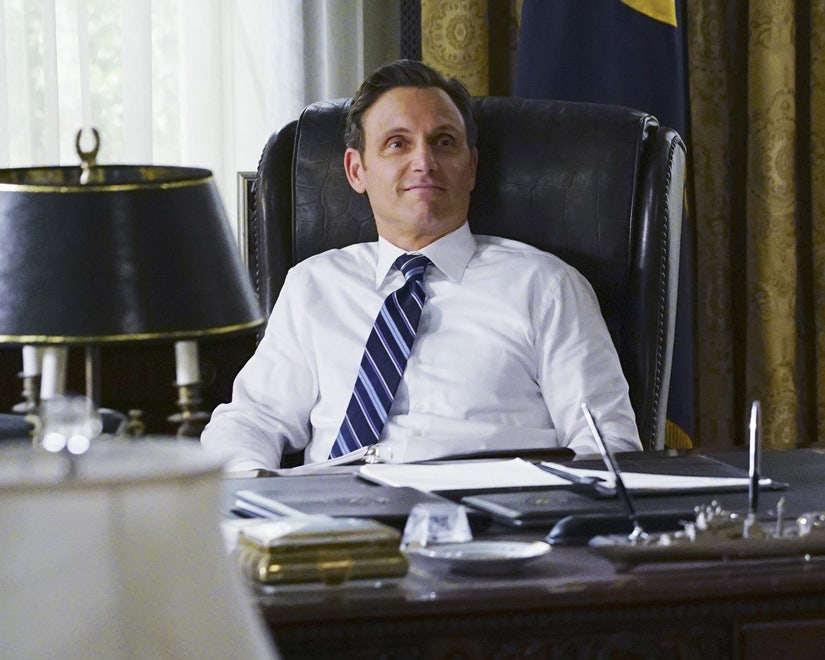 ABC
"My favorite part about playing him is that he has so many contrasts. You feel really fortunate, if you're doing a long running anything, to have a lot of different things to explore. One of the things Shonda Rhimes does brilliantly is she finds the polarity in the character and then explore both extremes. So Fitz is, in one sense, powerful, idealistic, romantic, sexy, and trying to do the right thing and wear the white hat. On the other side, he's insecure, sometimes venal and has the ability to be cruel and in many ways has been corrupted."
"There are these real extremes to the character, it's just really fun to portray and he has changed a lot over the years. And I'm really curious as to where Shonda is going to take him in the future, especially since he's no longer president."
"Scandal" 100th Episode airs Thursday, April 13 at 9 p.m. PT/ET on ABC.