In his first Rolling Stone profile as a solo artist, Harry Styles opened up about his new music, his future, and how he cant seem to get away from those Taylor Swift songs that may be about him.
But the only moment that really stood out to TooFab was his action, not his words, when Swift came up in conversation.
"I gotta pee first. This might be a long one," Styles said. He reportedly left the table and added, "Actually, you can say, 'He went for a pee and never came back.'"
Styles briefly dated Swift in 2012, and the country star later released two songs, "Style" and "Out of the Woods," with lyrics that are perhaps too obviously about Styles.
"I mean, I don't know if they're about me or not," he said, "but the issue is, she's so good, they're bloody everywhere."
He also touched on their blossoming but short-lived relationship, saying it was all a real learning experience.
"In writing songs about stuff like that, I like tipping a hat to the time together," he said. "You're celebrating the fact it was powerful and made you feel something, rather than, 'This didn't work out, and that's bad.' And if you run into that person, maybe it's awkward, maybe you have to get drunk … but you shared something. Meeting someone new, sharing those experiences, it's the best s— ever. So thank you."
The former One Direction singer is set to release his first solo album on May 12. The first single, "Sign of the Times," was a surprise for many One Direction fans who noted the singer stray away from the former bands pop-style to a more raw, David-Bowie-meets-Queen sound.
Styles noted that when he and Swift her photographed together in Central Park, he had an eye-opening realization about what happens when you mix romance with fame.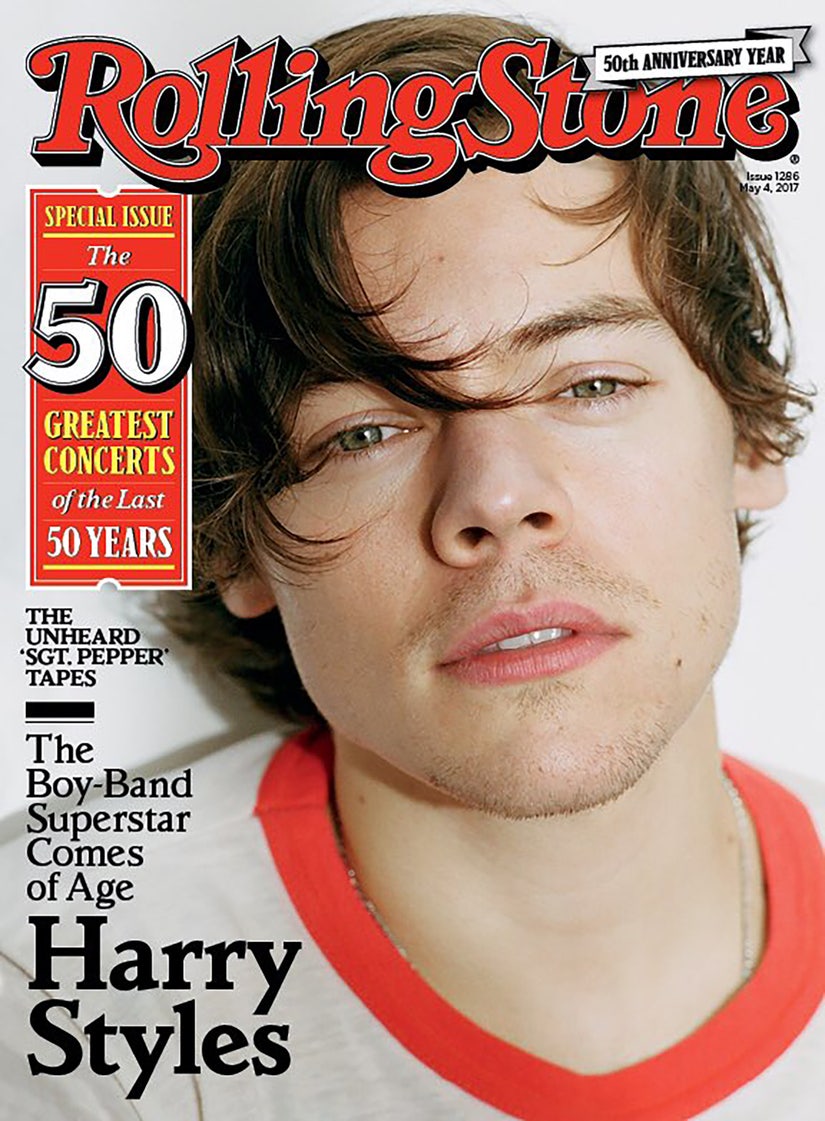 Rolling Stone
"When I see photos from that day, I think, 'Relationships are hard, at any age,'" Style said. "And adding in that you don't really understand exactly how it works when you're 18, trying to navigate all that stuff didn't make it easier. I mean, you're a little bit awkward to begin with. You're on a date with someone you really like. It should be that simple, right? It was a learning experience for sure. But at the heart of it – I just wanted it to be a normal date."