Carter Wilkerson's mission is to score free chicken nuggets for a year from Wendy's, but Ellen DeGeneres refuses to accept it.
The daytime host sat down with the 16-year-old teen from Reno, Nevada on Tuesday just days after she and Bradley Cooper filmed a PSA in an effort to maintain her Twitter "most retweeted" record for that famous 2014 Oscar selfie.
"Why you trying to sabotage my selfie?" Ellen asked Wilkerson. "I worked really hard, that holds the record and you're trying to pass me up."
Carter's response was simple: "Honestly, I just want chicken nuggets."
"I want to help you. I want people to retweet. If you want some chicken nuggets, good for you. I want people to retweet you, but when you retweet him, you must retweet my selfie as well." Ellen said.
Of course, she offered the nugget kid some very expensive incentives including a 54" TV and a year supply of Ellen underwear.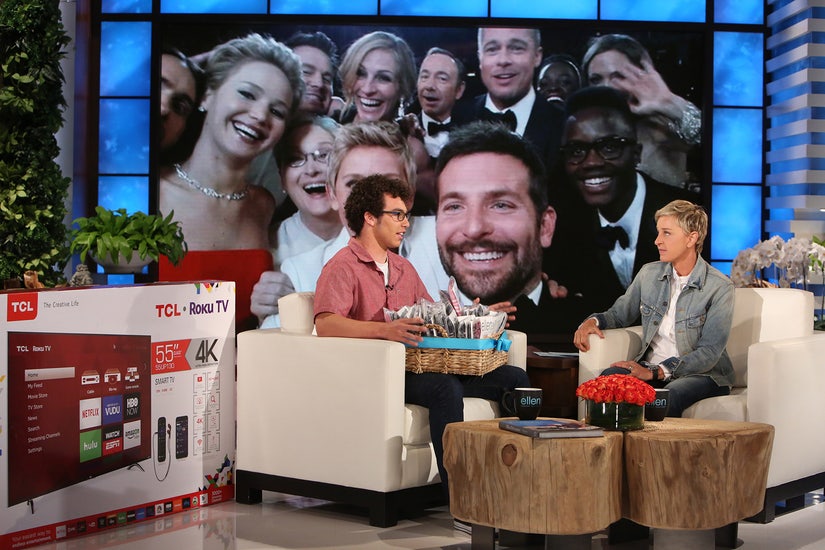 Michael Rozman/Warner Bros.
"If somehow you pass me Carter, I will come to your house. I will take that TV back. I will take that underwear back and I'll do more," said Ellen.
She also promised Wilkerson that if he does in fact get to the 18 million, she will have another gift for him - IF he doesn't pass her record numbers on the way there.