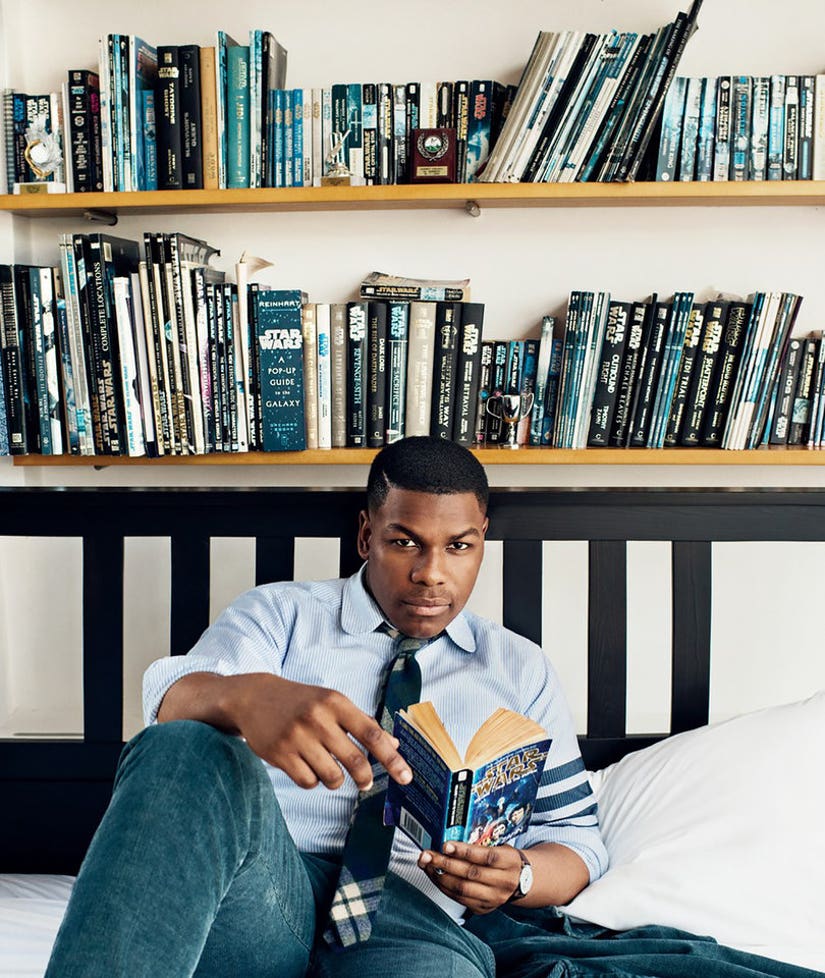 GQ
The actor railed against "Game of Thrones" in his GQ cover story, calling the show out for its lack of representation when it comes to black characters.
"There are no black people on 'Game of Thrones,'" he told the mag. "You don't see one black person in 'Lord of the Rings.' I ain't paying money to always see one type of person on-screen."
"You see different people from different backgrounds, different cultures, every day," he continued. "Even if you're a racist, you have to live with that. We can ruffle up some feathers."
Boyega isn't the first to blast the series for its mainly white cast.
"You are interspersing people of color into it," Oyelowo said, "and so therefore it's a conscious decision to put them on the margins, as opposed to put them front and center."
"So for me, there is absolutely no excuse in a show like that why there aren't more prominent characters of color," he added.
George R. R. Martin, who wrote the book series the show is based on, addressed criticism back in 2015 on his official blog.
"Westeros around 300 AC is nowhere near as diverse as 21st century America, of course," he said at the time. "But with that being said, I do have some 'characters of color' who will have somewhat larger roles in WINDS OF WINTER."
"Winds of Winter" is his still-unreleased sixth novel in the series.
"Admittedly, these are secondary and tertiary characters, though not without importance," he added. "Of course, I am talking about the books here, and you are talking about the show, which is a thing apart. I do think HBO and David and Dan are doing what they can to promote diversity as well."