OUT Magazine is turning 25 this October and they are celebrating the milestone with a little help from RuPaul.
17 years after the drag superstar first graced the cover of the LGBTQ magazine, Mama Ru's back again. In a special two-cover issue, OUT "will explore the exciting experiences, emotional events, empowering voices, and social trends" since its inaugural issue in 1992 in what the Editor-in-Chief called a "humbling, moving and instructive experience."
In the issue, RuPaul looks back at his start in drag, the impact his "Drag Race" has on the community, and the first time he met Diana Ross.
"Yeah, it's a revolt to the status quo, not only the hierarchy of sexual concepts in the straight world, but really in the gayworld, because boys like me didn't fit into any of the categories available. So drag was definitely a way to say, 'F you, I'm gonna do my own thing.'"
On growing up the "shy" kid:
"I always felt like a quiet kid, but I knew that I had a destiny to be in front of people—whether it was my mother telling me I was gonna be famous, as per the psychic she had seen when she was pregnant with me, or just the other kids in the neighborhood. I was always singled out. I could never blend in—never. Even in my family, I was the only boy, so there was them and then there was me. I like being alone and doing my own thing, but this is my destiny, you know? Being out in front. So I said, 'OK. I'll do it.'
"Throughout history there are windows of clarity, windows of opportunity — the '90s was one of those times. Clinton was in office, there was an openness happening, and then the pendulum swung the other direction with Bush. We're witnessing that now. But it's different with this Trump administration because it's not that the openness and forward thinking has diminished—actually, the forward thinking is bigger than ever. It's that the other side feels more threatened than ever before, so they've rallied around this fool and this concept of trying to turn the clock back, which has never worked. It feels like the stakes are higher for both sides.
When OUT debuted in 1992, "The LGBTQ community was in the midst of an AIDS-epidemic seemingly without end, and almost no-one was talking about marriage equality," Editor-in-Chief Aaron Hicklin added of the milestone anniversary. "Today, AIDS is on the retreat…and marriage equality is the law of the land, but other battles are being fought."
The 25th Anniversary issue hits newsstands September 19, 2017.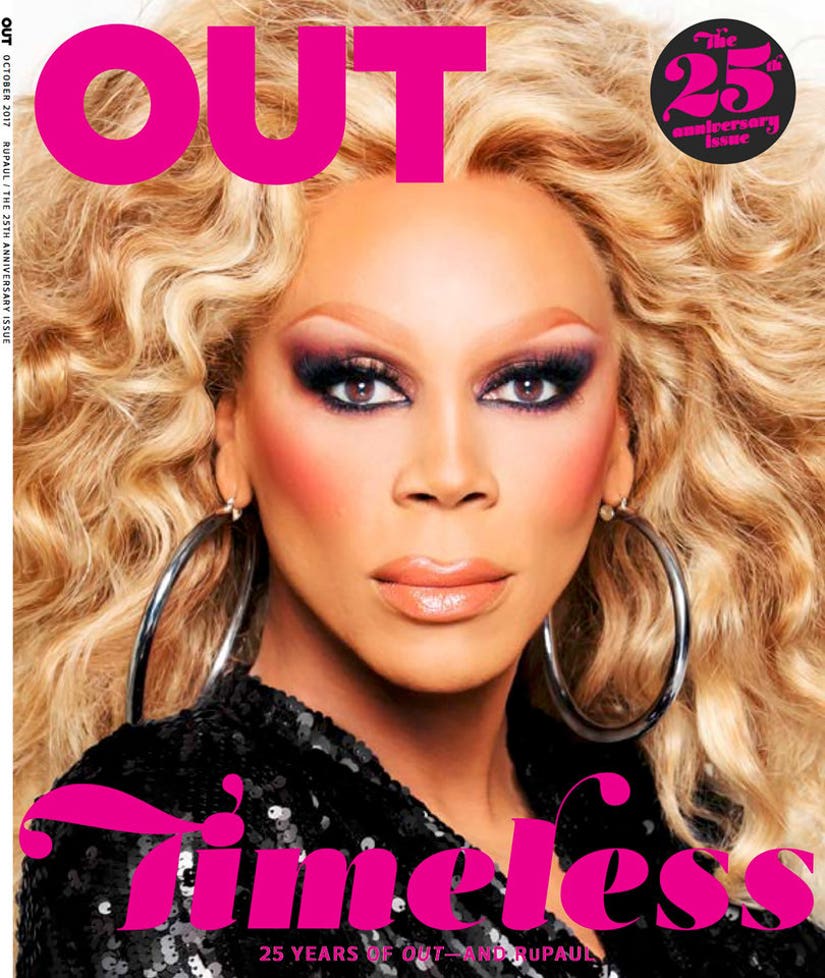 OUT Magzine