The "Riverdale" mayoral race wasn't the only thing heating up this week on The CW!
On Wednesday's new episode, there were more than a few sparks for two of fandom's favorite ships, as well as an actual explosion to boot. Skeletons came back to haunt the Coopers, secrets were exposed and Kevin was finally able to put his love of late-night forrest hookups to good use.
Here's what we need to talk about from "The Noose Tightens."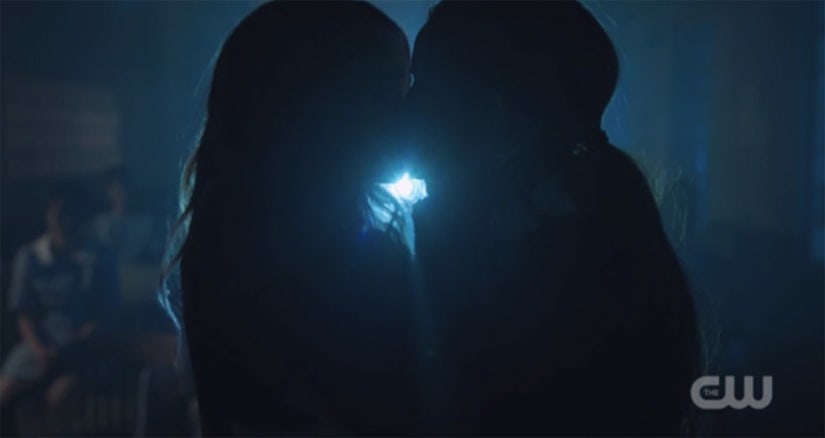 The CW
Operation: Rescue Cheryl Blossom (Madelaine Petsch) went into full effect after Toni (Vanessa Morgan) and Veronica (Camila Mendes) discovered everyone's favorite red-headed Queen Bee was placed into a gay conversion therapy program.
While Penelope (Nathalie Boltt) said her daughter was at boarding school in Europe, Toni saw right through it. "If Cheryl was in the Swiss Alps, she'd be posting parka selfies every half hour," she rightly noted. After Toni, Veronica and Josie (Ashleigh Murray) tried grilling Mama Blossom a second time, Penelope showed Josie that creepy ass sketch Cheryl drew of them together. "Cheryl was obsessed with you, to the point where I thought she might hurt you, herself, or both," she told the Pussycat.
That was enough for Josie to tap out of the investigation, but, thanks to a tip from Nana Rose that Cheryl was "nearby" and "with the Sisters," Toni stayed on the case. Kevin (Casey Cott) then confirmed that Sisters of Quiet Mercy still practiced conversion therapy, prompting Toni to, again, rightly ask, "What the hell decade is this?"
Thanks to Kevin's knowledge of secret tunnels the program's young gay men use to sneak into the woods to "hook up with nice men like myself," Toni and Veronica snuck into the facility and broke Cheryl loose. Before making a run for it, Toni and Cheryl shared an epic kiss in front of a video meant to brainwash the patients into "choosing" a heterosexual life. Suck on that!
Though Cheryl's free, she's ready to raise hell, literally. The episode ended with her telling Kevin she's "obviously Riverdale High's Carrie White" in his upcoming musical ... "and this school's gonna burn."
The big question here: What is her home life like now with her beyond dysfunctional family at Thistlehouse? Is she even living there?
Alice Embraces the Serpents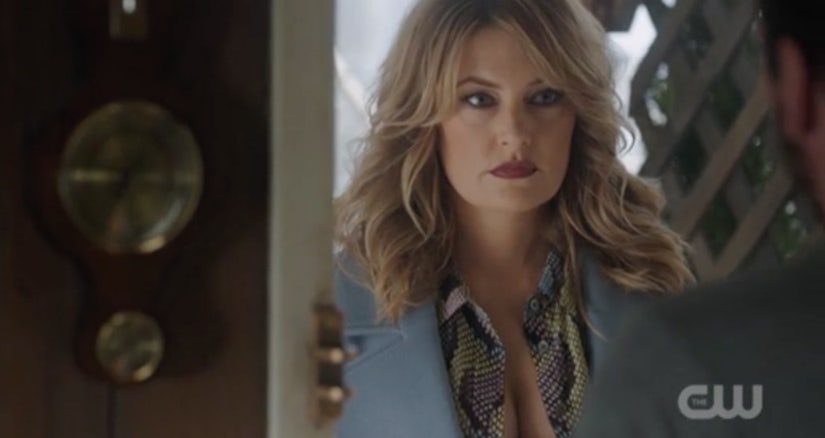 The CW
"#Falice" took another step towards reality, all thanks to the dead guy Chic killed.
After a conversation where FP Jones (Skeet Ulrich) pleaded with Alice Cooper (Madchen Amick) to "make things right" with her daughter, the dead man's car was found in the swamp. Making matters worse, Chic (Hart Denton) made contact with the woman the guy stole the vehicle from, an unsavory ex named Darla.
Cue perfect Betty (Lili Reinhart) quote: "Gee, Chic, have you ever actually been helpful in any way?"
Darla wanted $10k to keep quiet, which they paid. When she then didn't seem in a rush to leave, Betty called for backup: the Serpents. "We're friends with the sheriff's son, whose side do you think they'll pick? Why don't you just grab the money and run?" asked a defiant Betty. That's exactly what she does.
Alice then kicked Chic out of the house and made a heartfelt apology to the Serpents for turning her back on them. "I am done attacking and disavowing the South Side. It's where I'm from and I should be proud of that," she said. "And from now on, I will be. And like my daughter, I will fight tooth and nail for it."
She was last seen rocking one hell of a bad girl makeover, unbuttoned snakeskin top and all, as she knocked on FP's door. Hal, who?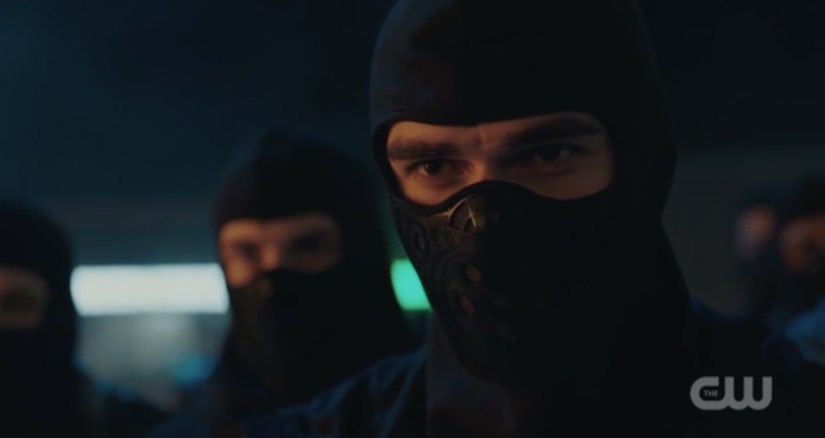 The CW
Election fever took over Riverdale, with Fred Andrews (Luke Perry) announcing his mayoral run against Hermione Lodge (Marisol Nichols), as Veronica and Archie, Jughead and Betty and Reggie and Josie battle it out for class president. (Reggie's platform: "We're chill, unlike these guys.")
Unfortunately, not everyone was excited about Hermione running for office, as two of Hiram's "associates" -- Lenny Kowalski and Carl Martin -- made it clear they didn't care for all the attention it's bringing. They tried to strong arm Hiram (Mark Consuelos) into cutting them in on the South Side prison deal -- a move that exposed Adams as one of their goons -- and he seriously considered it. Archie (KJ Apa), however, had other plans.
In exchange for the wrestling team's class president votes, Archie talked Reggie into reforming the Red Circle to intimidate Kowalski and Martin. "Riverdale is protected. You should leave before it's too late," he threatened, after blowing up their car.
As thanks, Archie was gifted a gorgeous classic convertible and given the job of Veronica's new driver. But while the Lodges clearly love him, Archie's on the outs with his own family after failing to show up to support Fred's candidacy announcement.
On the plus side for Fred: Mary (Molly Ringwald) seems gung-ho about being back in town, so that's gotta count for something.
"Riverdale" airs Wednesdays at 8pm on The CW.