Two words: "tolerance" and "love."
"They are adults," Kidman told Australian publication Who in a rare interview opening up about her relationship with Bella, 25, and Connor, 23, and their decision to remain in their father's controversial church.
"They are able to make their own decisions. They have made choices to be Scientologists and as a mother, it's my job to love them," Kidman continued. "And I am an example of that tolerance and that's what I believe -- that no matter what your child does, the child has love and the child has to know there is available love and I'm open here."
She added, "I think that's so important because if that is taken away from a child, to sever that in any child, in any relationship, in any family – I believe it's wrong. So that's our job as a parent, to always offer unconditional love."
Kidman and Cruise divorced in 2001 after 11 years together. Now she's married to country singer Keith Urban, with two younger children. She is rarely seen in public with Bella or Connor, and rarely speaks about them to the media. The last time we can remember her mentioning them was during a Town & Country magazine interview in 2016 when she was promoting "Lion."
"I can see now, for 'Lion,' that it was important to me because I'm a mother with adopted children," she said. "This movie is a love letter to my children."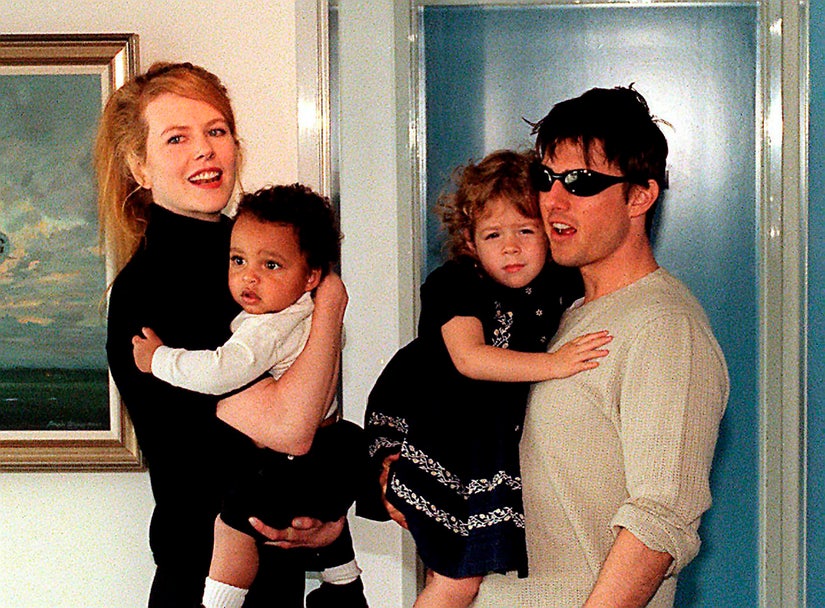 Getty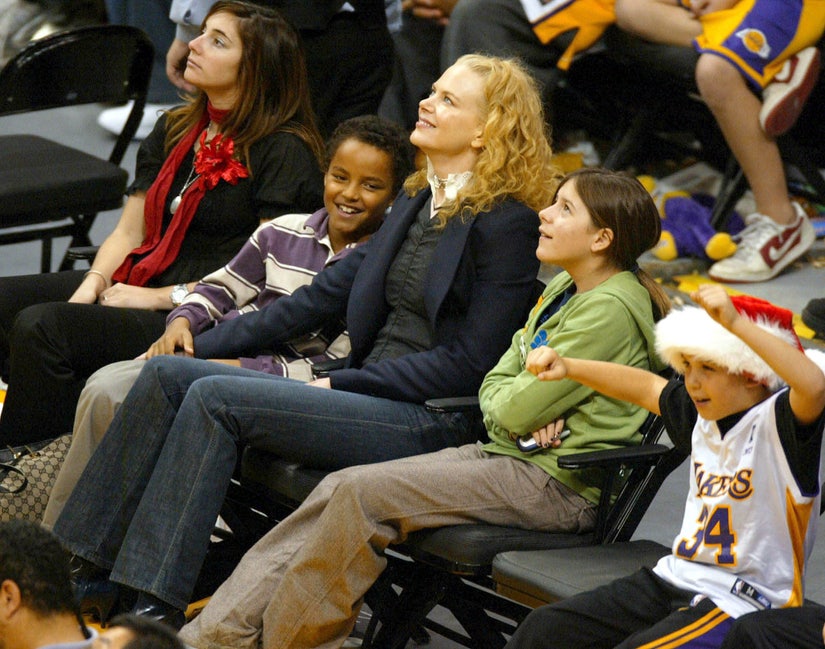 Getty
Kidman was heavily involved in the Church of Scientology early on in her relationship with Cruise, but shocked the world in 1997 when she declared in an interview with The Sydney Morning Herald that she would no longer "classify" herself as a member of the church.
"I wouldn't classify myself as a Scientologist, but my husband is," she said at the time, and stressed she was an independent woman: "I am who I am and I don't credit anybody except my parents with helping me."
According to Leah Remini, an actress who also left the Church of Scientology and even wrote a book about the traumatic experiences she had with the organization, Kidman is an "SP," which is short for "suppressive person."
"While I stared at the dark ceiling at night, unable to sleep, I would say to myself, 'Remember Nicole Kidman,'" the "King of Queens" star wrote in her"Troublemaker: Surviving Hollywood and Scientology" book. "She was declared an SP and left the church, and she's doing OK. Her career is still going, and she has a husband and family ... Just remember Nicole Kidman. She left and she's okay."
Given that the church has labeled Kidman an "SP," many speculate her children have been encouraged to cut the actress out of their lives.
Kidman is on the promotional tour for her latest film, "Boy Erased," a family drama about a mother reckoning with subjecting her teenage son to gay conversion therapy. The movie, currently in theaters, was written and directed by fellow Australian star Joel Edgerton. Oscar nominee Lucas Hedges plays Kidman's son, while Russell Crowe stars as the boy's Baptist preacher father who forcibly outs his son's sexuality.
This interview with Who was the latest in a recent string of candid moments with the press, despite being famously protective of her privacy.
"Being married to Tom Cruise at 22 is something I'm always reluctant to talk about, because I'm married now to the man who is my great love [Keith Urban], and it almost feels disrespectful," she explained.
"That said, I got married very young, but it definitely wasn't power for me -- it was protection," Kidman continued. "I married for love, but being married to an extremely powerful man kept me from being sexually harassed. I would work, but I was still very much cocooned."