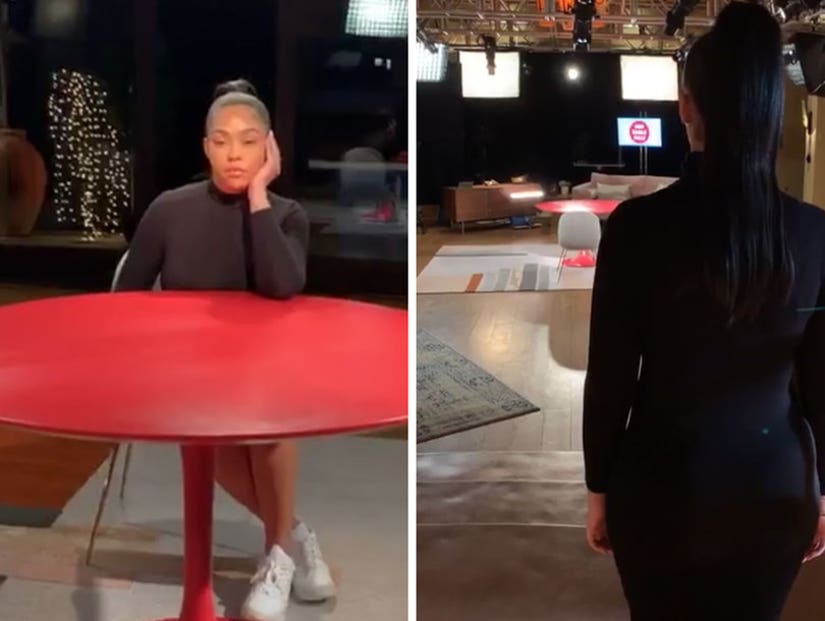 Instagram
Woods is expected to speak out about the scandal for the first time.
A publicist for the Facebook Watch series confirmed her appearance to TooFab, after Jordyn teased the interview on her Instagram Live. In a short clip posted to her social media, she was seen on the set inside the Smith family's home, walking up to the table before facing the camera.
She will presumably address the allegations made against her for the first time during the show. So far, she has only made one quick comment about "everything that's been going on" during a beauty launch last week, but has otherwise been silent.
Like the Kardashians, Jordan has been close to the Smith family for years -- and Jaden is actually the one who introduced Woods to Kylie. She even once referred to Will Smith as "Uncle Willy" on Instagram.
Jordyn was thrust into the spotlight after she was reportedly seen kissing Thompson at a private party earlier this month. According to TMZ, Woods has since been "excommunicated" from the Kardashian family, on both a personal and professional level. Woods' modeling page on the website for Khloe's clothing line, Good American, has been scrapped and she's been giving the boot from Kylie's home.
As for Tristan, Khloe has wiped all trace of him from her Instagram page and has taken a few swipes at him in her Stories. Despite all that, he did like one of her most recent posts -- showing her looking all kinds of sexy with her sisters.