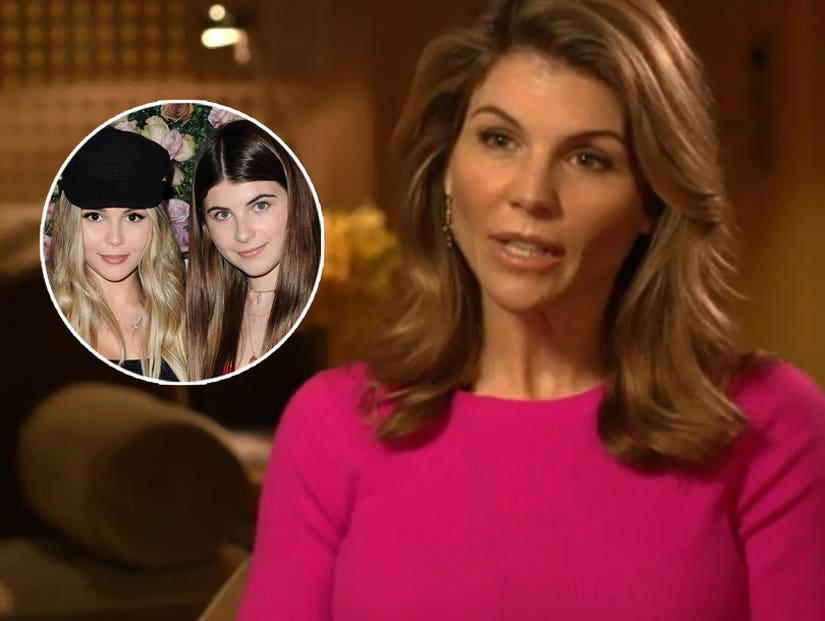 CBN / Getty
She also revealed her father threatened to pull her from acting if her grades ever dropped.
Lori Loughlin would never do anything that one day might rear its ugly head and force her children to pay the price for — literally her own words.
The actress, who is currently embroiled in a $25million college admissions scam, recently explained to the Christian Broadcasting Network about her career choices in "an industry that crosses the line morally and ethically in so many ways."
Confirming she believed in God and was raised Catholic, she said she only chose roles that she would be comfortable letting her father watch.
"And then when I had children, I always thought, I don't want to do anything that one day might rear its ugly head and my children have to pay the price for that," she continued.
Her father, incidentally, appears to have had a very different attitude on how to deal with sub-standard grades.
Recalling her start in the acting industry, she revealed: "My father said two things: You have to keep your grades up at school, and if I see any change in your attitude, I'm pulling you from this. And I thank them for that."
Last week Lori and her fashion designer husband Mossimo Giannulli were named in a fraud investigation involving dozens of wealthy parents, alleging the two celebrities paid $500,000 in bribes to get their daughters Olivia Jade, 19, and Isabella Rose, 20, into USC as recruits to the crew team, even though neither of them ever rowed.