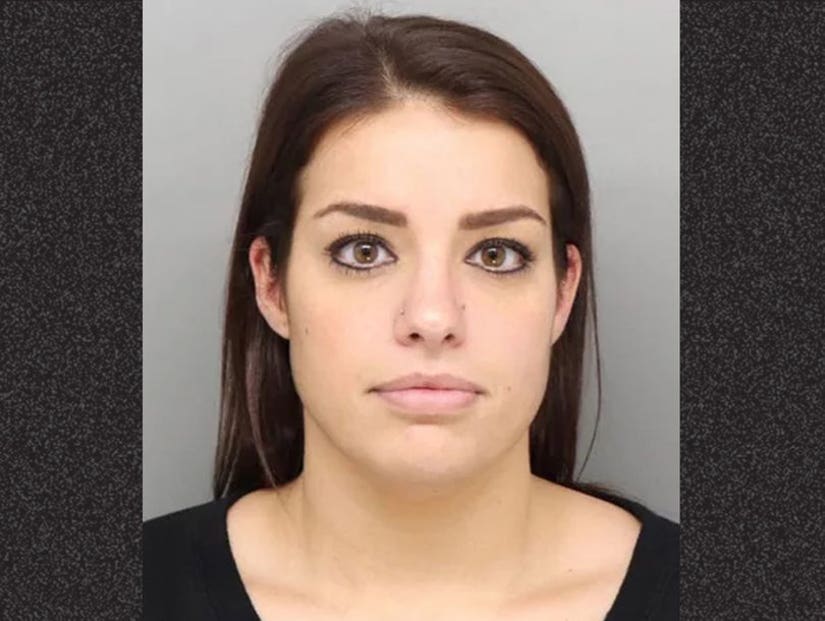 (Jennifer Walsh: mugshot) Hamilton County Sheriff's Office
"I know in my heart that I am completely in love with this woman, without a doubt," the student told the judge.
UPDATE 7/12/19 9:57 a.m. PST:
Jennifer Walsh, a former high school special ed teacher, was sentenced to probation on Friday after pleading to a lesser charge.
The decision came after Hamilton County Common Pleas Judge Jody Luebbers delayed sentencing earlier in the week after hearing from the unnamed former student Walsh had been accused of carrying on a sexual relationship with.
The student told the judge in court on Wednesday: "I know in my heart that I am completely in love with this woman, without a doubt."
According to Walsh's attorney, Stew Mathews, Judge Luebbers asked the prosecution to reconsider their case.
Prosecutors agreed on Friday to allow the disgraced educator to plead to a low-level felony with a one-year term of probation, Cincinnati Enquirer reported.
"That closer look was spurred by Judge Luebbers, who's compassionate and has a huge heart," Mathews said.
Judge Luebbers characterized the case as "truly unique" during Friday's sentencing and stated that the female student had not been damaged and believed she had "engaged in this conduct willingly."
"The detective said you're not a sexual predator," Luebbers said to Walsh, "and I don't think you are, either."
Original Story Below 7/11/19 at 2 p.m. PST:
A judge has delayed sentencing in a case involving a female special ed teacher's sexual relationship with a student -- after the 17-year-old girl professed her love for the disgraced educator in court.
Hamilton County Common Pleas Judge Jody Luebbers said she needed more time to deliberate on Wednesday and set a new sentencing date for Friday. The judge did not explain why.
The delay came after the lead investigator asked for leniency following testimony from the 17-year-old who claimed she never "felt forced or coerced" by the former teacher, 27-year-old Jennifer Walsh, Cincinnati.com reported.
Authorities claim the former Sycamore High School teacher carried out sex acts with the unnamed minor between May and August 2018. Walsh pled guilty last month to gross sexual imposition. However, the student said Wednesday everything "was willing, on both ends." If sentenced to the maximum Walsh could face 18 months behind bars.
"I know in my heart that I am completely in love with this woman, without a doubt," the minor told the judge Wednesday.
Walsh is said to have broken down in tears during the teen's profession of love in court.
Montgomery Police Detective Steve Hoy told Judge Luebbers: "This relationship, I believe, was actually real."
"It will probably continue to be real," he concluded.
Later the student, Walsh's own mother and Hoy met with Judge Luebbers and both the defense and prosecution behind closed doors. When they emerged 15 minutes later, Luebbers said, "I just need...more time."