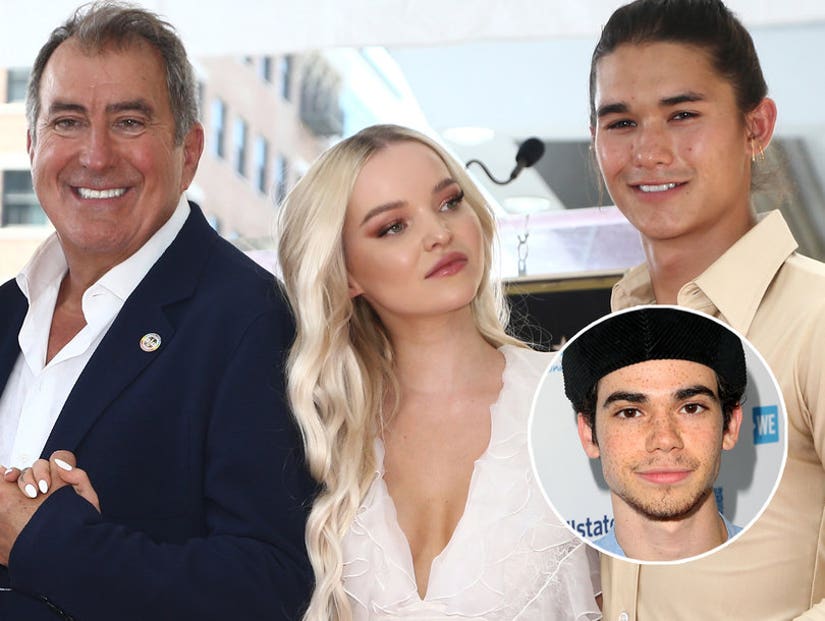 Getty
"When he walked into the room the light changed and the energy shifted."
Dove Cameron, along with her co-star Booboo Stewart and director Kenny Ortega sat down with the morning news program Thursday to share special memories of the 20-year-old Disney star who passed away from an epileptic seizure on July 6th.
Calling him, "bioluminescent" Ortega described Boyce as being, "lit from the inside out," and admitted, "I'm 69-years-old. I've been alive long enough to have witnessed some pretty tough stuff. This was as tough as it gets."
Leaving an indelible mark on seemingly everyone Boyce came in contact with, the stars were still visibly broken by their loss, holding back tears while trying to process their new reality.
Stewart shared that Boyce was, "like my little brother." A sentiment echoed by Cameron who affectionately called them, "two puppy brothers together."
Shell shocked by the sudden death of his friend, Stewart also talked about the plans he and Boyce were making before he died. "We were just planning to hang out, make videos and we just liked creating stuff together."
Ortega, who received a star on the Hollywood Walk of fame just days after Boyce's passing talked about the young star in his speech, noting his special qualities as an actor and role model. "Cameron Boyce was so excited for me and wanted to be here," Ortega said. "His all-too-brief appearance in this life inspired me beyond words. And many of us here, and generations of kids and families all over this world. His extraordinary talent and loving heart will be remembered through his foundation -- the Cameron Boyce Foundation -- it's been set up by his family to remember Cameron by continuing his pursuit to make positive change in the world."
Waiting for your permission to load the Instagram Media.
The final installment of the "Descendents" franchise will air Friday on Disney Channel. The film will be dedicated to Boyce and include a special tribute to him.
"I think that as absolutely heartbreaking as this one is, it is a personal loss for so many young people who watch Disney," Cameron said. "I truly think the best thing we can do for them is to remember Cameron exactly as he was in -- in the most positive light -- but not to avoid it."