Goldberg will play a woman in her hundreds in the series.
Instead of her usual 'do, the show's moderator was rocking much grayer dreadlocks, explaining that they were for a new role.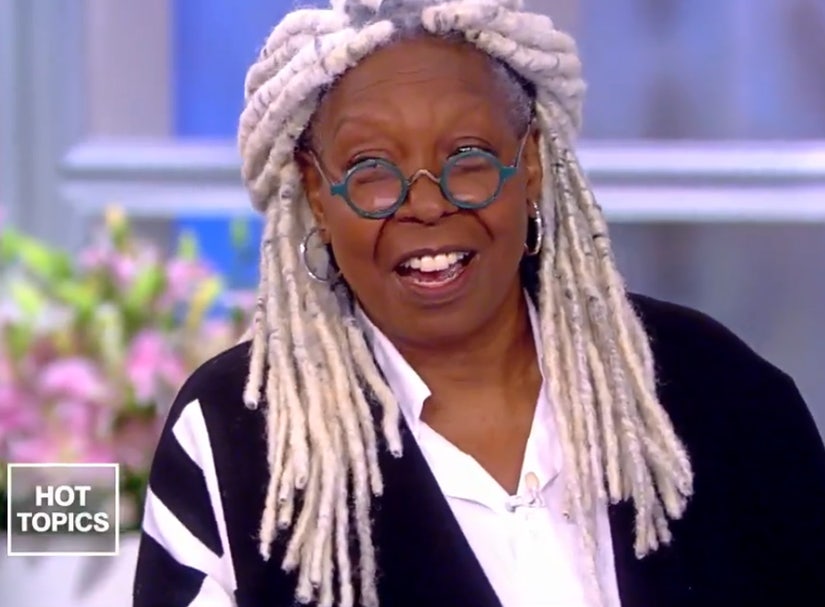 ABC
"I'm doing 'The Stand' for CBS, Stephen King's 'The Stand' and at the great kudos to ABC, who is allowing me to do what my first love is," she said, referring to CBS All Access' upcoming adaptation of King's book. Goldberg will play Mother Abigail on the show, which also stars Alexander Skarsgard, Amber Heard and James Marsden and comes 26 years after the original miniseries.
"The woman I play is over 100," Goldberg continued. "We may spread, but the hair always looks good. I think she's about 108 or 9. This is why I feel like people need to know that 100 is no longer what you think 100 used to be. When [King] first wrote this book, Mother Abigail was probably this tall and looked like Miss Pittman on steroids and the reason for that was because people had no idea what older black women looked like. No one ever looked at old black women like that."
When Joy Behar said "Black don't crack," Goldberg added, "But we do spread and we spread well." She added that viewers should get used to the new look, which she'll be sporting for at least the next four months.
"My hair's been longer than this, my hair had been down to my butt but we just kind of wrap it up," she explained when asked how she sleeps with her locks. "We just did a quick shortening of it because it was too ... I've lost weight so my face got lost in the hair. So we just did a quick lightening of it and I'm so proud to be doing this."
Goldberg added that the hair is only part of her look for the series, teasing, "You haven't seen me painted up yet, I'll have you wait to see what she looks like, it's kind of amazing what these guys have done with my face."
"She's gonna look like an old lady, a very, very, very, old lady," she added. "Very, very, very old."
"The Stand" is set to debut on CBS All Access sometime in 2020.