"Suddenly I am feeling much better," says Cyrus, who was admitted to the hospital after complaining of tonsillitis.
Miley Cyrus just referred to Cody Simpson as her boyfriend while documenting a sweet hospital visit from the Australian singer -- who brought flowers, his guitar and a song he wrote for his main squeeze.
Miley, 26, was admitted to the hospital Tuesday after complaining of tonsillitis.
"BF coming to visit me @ the hospy," she captioned a selfie she posted to her Instagram Story Wednesday, adding five black heart emojis. "Arrived with roses and his guitar in hand. #ImNotCrying #YoureCrying," she captioned a shot of her boo upon arrival.
The next snap was a black-and-white selfie of the pair lying closely next to each other in Cyrus' bed.
"Suddenly I am feeling much better," she captioned a video of Simpson playing the guitar and serenading her, adding in the next, "This sweeeeeet guy came to visit at the hospital and sang the sweeeeeetest song he just wrote for me."
"It's a golden thing," Cody was heard singing. "And I shouted the words in the first daylight. Then a chorus of birds burst on into sight. And I know that I'm hers for whatever it's worth..."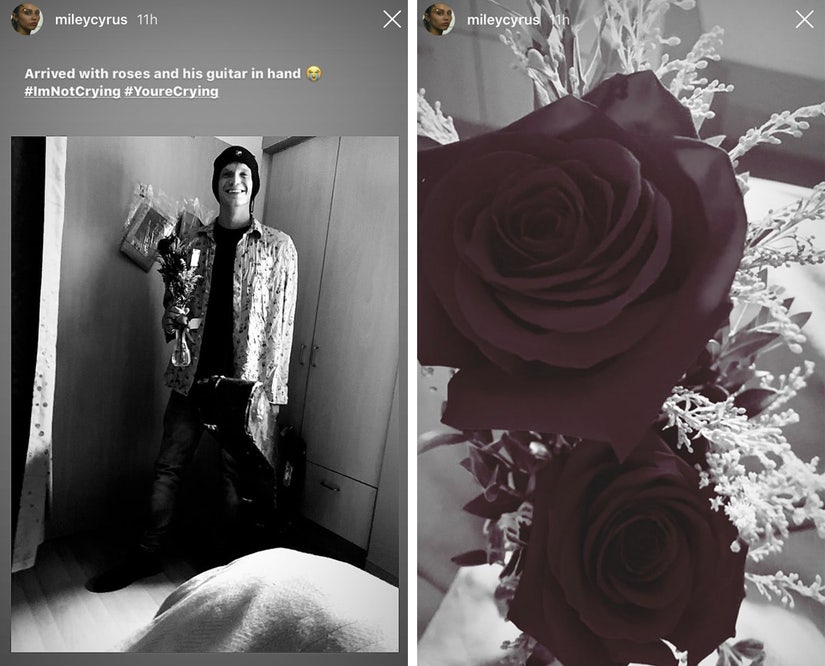 Instagram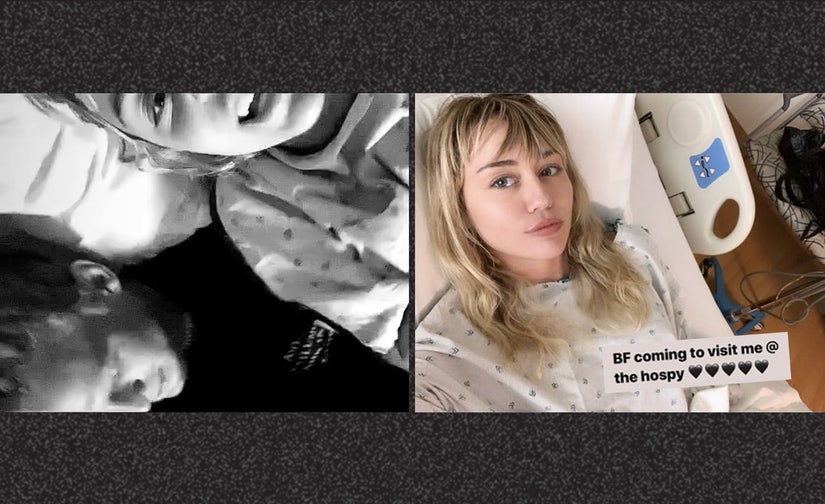 Instagram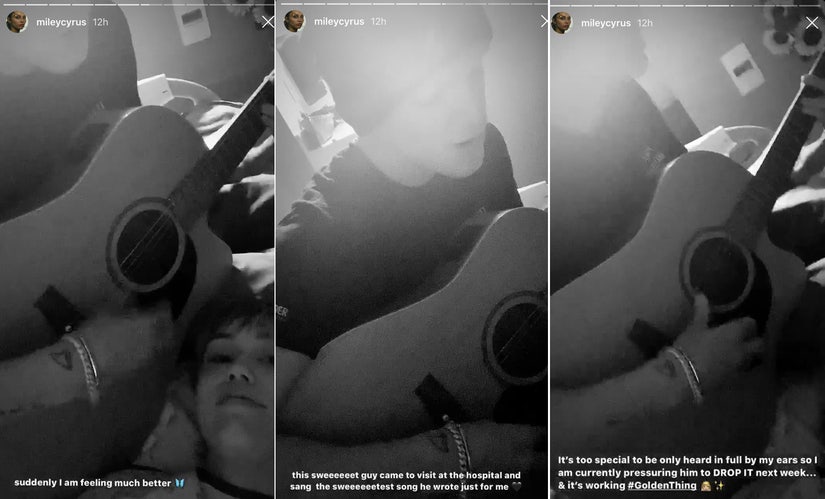 Instagram
"It's too special to be only heard in full by my ears so I am currently pressuring him to DROP IT next week," Miley wrote over one of the videos. "And it's working #GoldenThing."
Simpson also sang about "deep blue jeans" and "movie screens," which could be a reference to the couple's recent date, during which they watched Elvis Presley's "Blue Hawaii."
"You can't take this guy anywhere," Cyrus said as she filmed them in bed. "Nope!" he replied. "Just rip some Elvis wherever I go."
Lest we forget Cody also wrote a poem this week that fans are convinced is about Miley. Given the Elvis reference in it, the theory tracks.
"The moon's souvenir / the boulevardier / a ballerina on the promenade," he posted Monday to his poetry Instagram account, Prince Neptune Poet. "We open our curtains / to the domesticated world / for a natural hour / spinning elvis records / and making love / in the soft jewelled morning."
Waiting for your permission to load the Instagram Media.
In a lengthy message posted to her Twitter Friday, Miley hit back at critics who feel she's moving on too quickly after her previous breakups.
She even threw up a pic of Simpson, checking off his age (22) and abs, while also noting that he was "Australian (my type)." Hemsworth's Australian, too. Ouch?