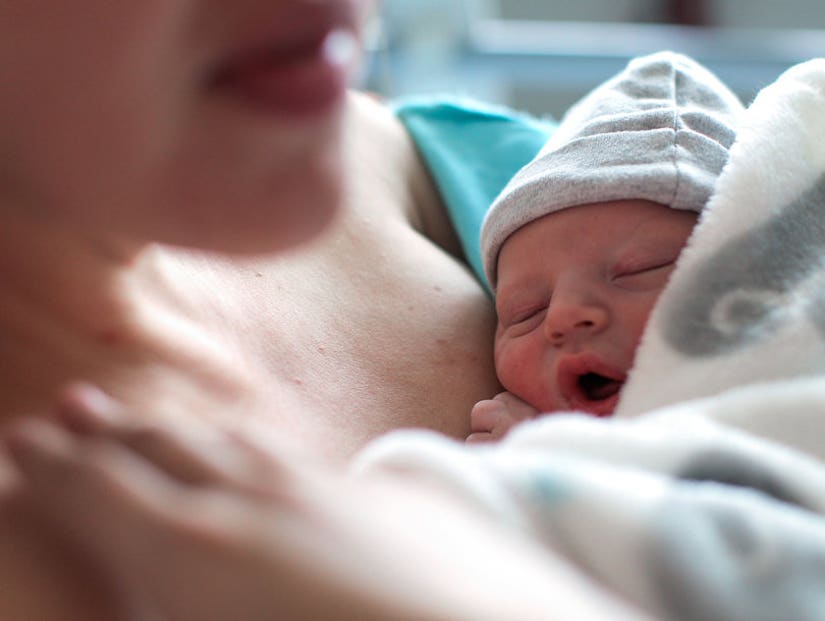 Getty
"The female organs were pulled out, then pushed back when it was too late," investigators found.
A doctor has been charged in the death of a mother who had her uterus ripped out moments after giving birth.
Alisa Tepikina, 22, died in "excruciating pain" when the doctor pulled her womb inside out while trying to remove the placenta.
The 22-year-old suffered cardiac arrest, fell into a coma and "died of shock" at the hospital in Nizhniye Sergi in Russia.
Charges of causing death by negligence have been brought against the 27-year-old female doctor following a six month investigation.
The head doctor at the hospital initially denied any wrongdoing, claiming her "uterus spontaneously inverted"; but a Russian Investigative Committee found otherwise.
It claimed that Alisa's placenta should have been detached manually by the doctor under anesthetic; instead "Non-controlled or improper pulling of the umbilical cord led to full inversion of the uterus," the investigators found, per Metro.
"The female organs were pulled out, then pushed back when it was too late. The doctor on duty did not recognize the life-threatening complication of the birth. As a result, medical help was provided with unacceptably huge delay."
"The uterus was repositioned only 4 hours 15 minutes later when the massive bleeding and the irreversible shock had already developed, along with heart failure," the committee claimed, adding that the doctor's actions "worsened the situation and caused the massive loss of blood, irreversible (and) complicated shock, heart failure and death of the patient."
Alisa's father Dmitry Malyukov, 47, said his daughter's screams could be heard throughout the hospital before she died.
"She tugged the umbilical cord with real force - the uterus was inverted," he said, per The Daily Star. "This caused a pain shock, severe bleeding, and she fell into a coma."
"This is like something from the Middle Ages," he added.
Alisa's baby is being raised by her mother, and her 22-year-old widower Nikolay Tepikin.