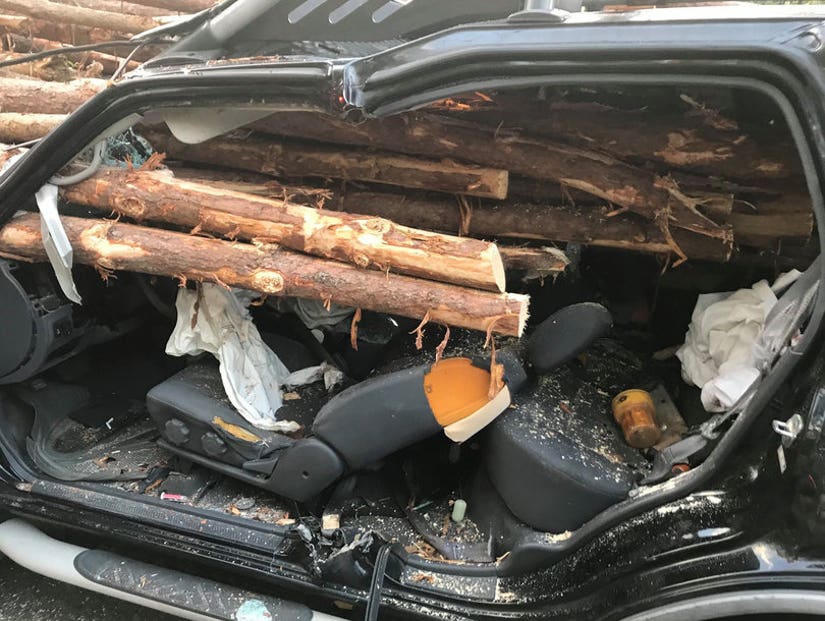 Whitfield Fire Dept
"It was as if it was almost created just for his head," firefighters said of the gap they found him in.
Anyone who's ever watched "Final Destination 2" knows not to drive behind logging trucks.
This Georgia driver now knows why after he somehow survived rear-ending one earlier this month.
Whitfield County Fire Department shared the jaw-dropping pictures on Facebook, showing the car impaled by dozens of logs running clean through the front windshield and out the back window.
Fire Chief Edward O'Brien told CNN that the driver miraculously escaped with just minor injuries.
He claimed the unnamed driver had been leaning down to get something when he smashed into the truck — an action that both caused the accident yet spared his life.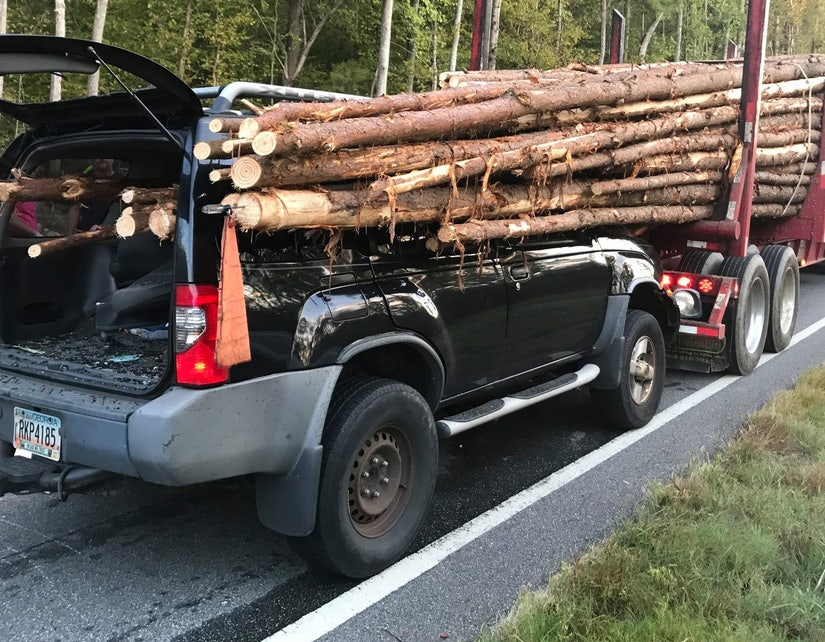 Whitfield Fire Dept
Firefighters had to cut through 30 to 40 logs with chainsaws before they could even start to cut open the car and rescue the man, O'Brein said.
But after that, it only took another 10 to 15 minutes to get him out.
As the photos show, the drivers seat was flattened by the protruding logs; however because the driver was not in an upright position, his head ended up in a perfectly formed gap between the poles.
"It was as if it was almost created just for his head," O'Brien said.
It is unclear what charges the driver faced — if any.