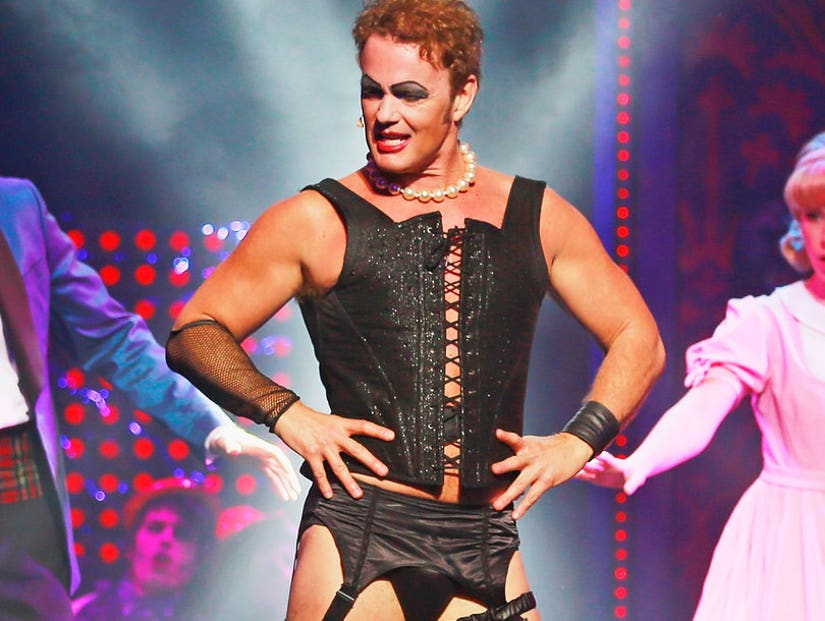 Getty
The Australian soap star went "beyond the role" in "The Rocky Horror Picture Show", prosecutors said.
Craig McLachlan has been accused by four women of sexually assaulting them during a production of "The Rocky Horror Picture Show".
The Australian actor took his depiction of Dr Frank N Furter too far, a Melbourne court heard on the first day of his hearing on Monday.
The 54-year-old "Home And Away" and "Neighbours" star is facing multiple charges including indecent assault, attempted indecent assault and common assault, stemming from the 2014 production. He denies all allegations, according to The Guardian.
Describing the allegations to the court, prosecutor Matt Fisher said McLachlan unnecessarily kissed a female co-star 20 times — on her buttocks, neck and stomach — while he was merely supposed to be simulating a sex act out of sight of the audience.
"It is alleged the accused went beyond the role he was directed to perform," Fisher said.
He also allegedly "used his finger to trace around the outline of (the victim's) vagina" on one occasion, Fisher said, adding the victim "felt as if she was trapped."
Another woman accused him of pressing his semi-erect penis into her stomach while he was wearing just black boxer shorts with a tiger on the crotch.
During a show, he allegedly kissed the same woman without being directed to do so, and forced his tongue into her mouth.
"You really are a cheeky f--ker aren't you. Don't you ever do that to me again," she said she told him, to which he replied "Don't you dare speak to me like that. You are nothing, I will end you."
She said she then had to pretend she was joking to calm him down.
A third woman accused him of tickling her foot before reaching up towards her groin, again while he was out of sight of the audience.
Fisher said the woman kicked out at him after looking down and seeing "what was described as a joyful expression on his face and he was laughing."
McLachlan's lawyer, Stuart Littlemore, claimed that some of the incidents were not indecent and had consent, while others never happened.
Defending one unexpected kiss, he claimed his client had the "license and discretion to ad lib."
"There was a kiss. It was not indecent. There was no assault. There was actual consent," he said of one incident, Australia's ABC News reported.
The four alleged victims will give evidence in the closed court hearing, which is expected to last three weeks.
In 2018, a joint report by ABC and Fairfax Media named three actresses who had accused McLachlan of sexual assault during the same production run: Christie Whelan Browne, Erika Heynatz and Angela Scundi.
He sued both media organizations for defamation, also naming Whelan Browne; the suit was postponed pending the results of the ongoing criminal proceedings.