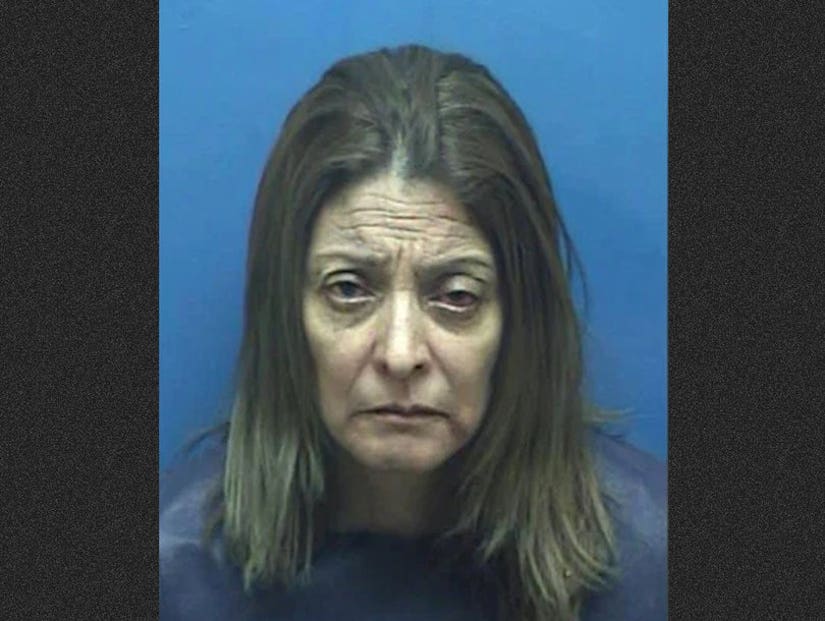 Santa Paula Police Department
Police rescued her from the fire, before accusing her of purposely starting it.
A mother and child were rescued after being tied up and left in a burning house — and police believe the mom is the one who did it.
Maricela Magana Ruiz, 47, was arrested on Sunday night on charges of child endangerment and felony arson, after being saved from a fire she is accused of purposely starting.
Firefighters and police scrambled to the address in Santa Paula, California, after the woman called 911 to report she had been tied up and her house set ablaze.
Officers found her tied to a bed; while fighting the flames downstairs they found her three-year-old son in another bedroom, his hands bound with a bag over his head.
"The little boy actually was frightened and he exited the bedroom where he had been placed alone in an attempt to save himself and his mother," Santa Paula Police Chief Matthew Rodriguez told KTLA.
Both mother and child were taken to hospital and treated for smoke inhalation.
But after detectives investigated the scene, they determined Ruiz had staged the whole thing, and arrested her.
According to Rodriguez, Ruiz had called a number of people before calling rescuers, including her elderly father and older son.
Police are looking for a possible motive, and are considering the possibility of domestic abuse related to child custody.
Neighbors were stunned by the development, insisting there were no noticeable red flags.
"That just doesn't make sense in any shape or form, because I see the kids out here, seem fine," one said. "But you never know what kind of life people are living."
Ruiz is being held on $500,000 bail.