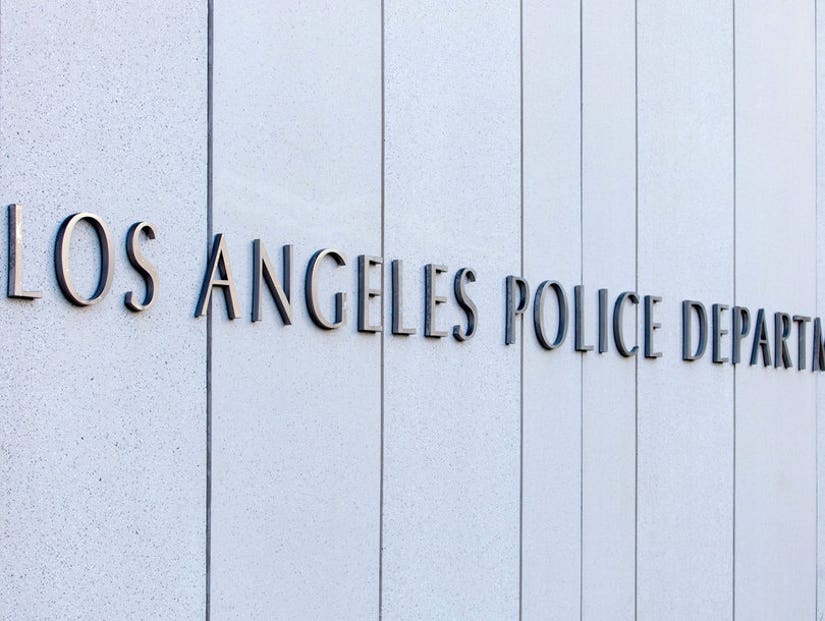 Getty
He was allegedly caught by his own bodycam, which he thought he'd turned off.
An LAPD officer is under investigation for allegedly fondling a dead woman's breasts.
The veteran cop was placed on leave after his body cam footage reportedly showed him groping a corpse, the LA Times reported.
The incident occurred when the officer and his partner were called to investigate a report of a fatality at a residential unit in Los Angeles.
After entering the premises and confirming the death, the partner left the room to retrieve something from the patrol car.
The accused officer then turned off his body cam, before switching it back on a short time later.
However the device has a two-minute buffer; it is constantly recording video and audio, even when switched off. When re-activated, it saves the previous two minutes of footage.
The disturbing video allegedly shows him lifting the sheet off the woman's body, before feeling her nipples and fondling her breasts.
The incident came to light during a random inspection of bodycam footage, when a supervisor discovered it and reported him.
"If this allegation is true, then the behavior exhibited by this officer is not only wrong, but extremely disturbing, and does not align with the values we, as police officers, hold dear, and these values include respect and reverence for the deceased," the board of directors said in a statement. "This behavior has no place in law enforcement."
Chief spokesman Josh Rubenstein told the Times they "immediately launched an administrative investigation once we learned about the incident and we assigned the officer to home."
Following a Police Commission vote last year, police body cam footage must be released to the public within 45 days of "critical incidents", such as those that involve deadly force.
However Rubenstein said the video in question does not fall into that category, and thus will not be released.