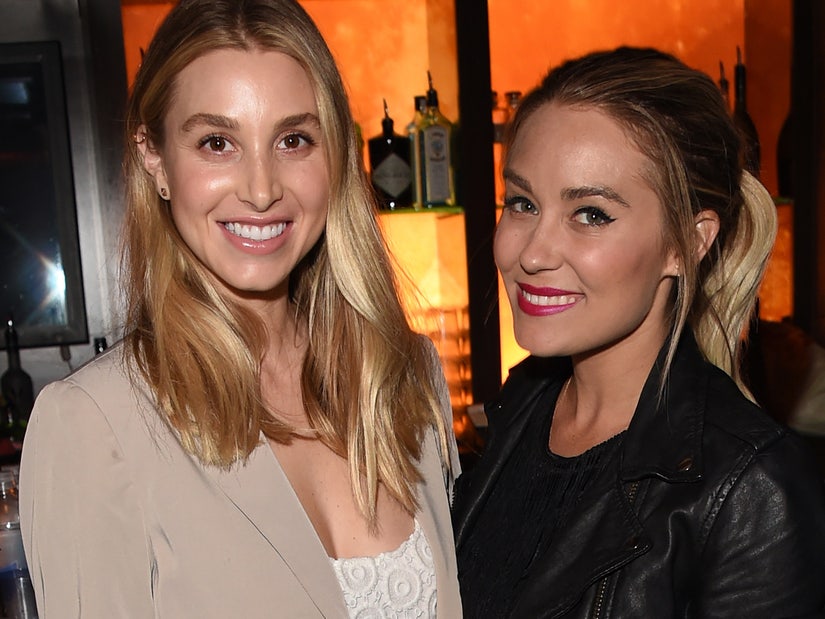 Getty
"I stopped filming and then I just kind of needed a clean break for a minute to kind of emotionally recover," Lauren explained.
Lauren Conrad revealed she left "The Hills" to focus on her well-being and apologized to her co-star Whitney Port for distancing herself in the process.
During Tuesday's episode of the "With Whit" podcast, the reality stars reunited to talk about life after the MTV series and why Lauren stepped away from it back in 2009.
"I stopped filming and then I just kind of needed a clean break for a minute to kind of emotionally recover," Lauren, 34, explained to Whitney, 35, per US Weekly. "I took some time off and then obviously moved out of L.A."
After also starring in "Laguna Beach," which premiered in 2004, Lauren confided in Whitney that she had done reality television "as long as I could."
"It was one of those things where I was like, 'OK, well, this isn't like a healthy space for me anymore,'" the designer explained. "I need to kind of, like, live my own life and do this. I kind of, like, removed myself from that whole scene. Really."
The pair haven't seen each other since they both became mothers three years ago, but Lauren assured Whitney the time apart "had nothing to do with you personally."
"It's just really being like, 'OK, like I need to live my life.' I lived a certain way for so long and, like, as much as I am appreciative and I love you and I love so many people we've worked with, you know, there is certain, like, toxic elements there and it's really hard."
According to the news source, Lauren apologized to Whitney for distancing herself and "making the 'City' alum feel like she wasn't a part of" Lauren's life.
"I was like, 'OK, I got to just like step away from this world' and, like, kind of heal in a way and figure out who I want to be," Lauren said. "Because again, we started so young and I was, like, it's such a time where you're figuring out who you are. And I did it in such a weird way. Like, I need to do this on my own now with no other voices or just, like, literally living my life for me."
Now Lauren can look back and realize the bond the pair made during the show is unbreakable, no matter how long they have been apart.
"I have so much love in my heart for you," Lauren confessed. "And we shared this really, weird, unique thing. And I think it is -- it's like old college friends, you know, I'll always remember you like that, and I'll never have that with anybody else."
And Whitney agreed, saying, "Like, totally. Nobody really knows the stuff that we know. It's just these roots that are always very strong. And even when I'm talking to you now, I'm like, 'Oh, it feels totally normal.' Like, I'm just sitting with you in that closet again. So that feels really nice."