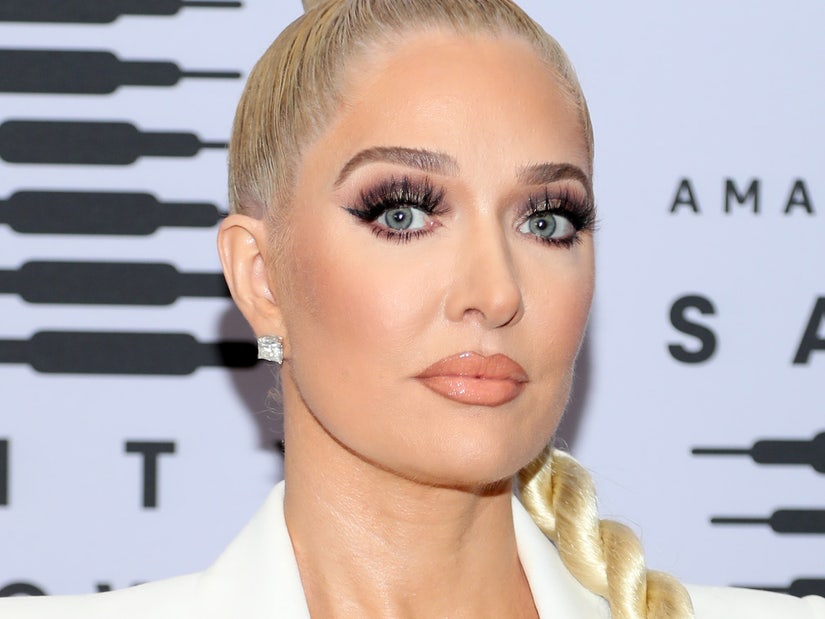 Getty
The reality star made the announcement hours before a bombshell episode of "RHOBH" aired.
Erika Jayne said she doesn't care if any of her "Real Housewives of Beverly Hills" castmates believe her side of the story when it comes to her recent legal and personal troubles.
The "Pretty Mess" hitmaker made the statement on Wednesday, per Page Six, hours before the bombshell episode of "RHOBH" aired where she claimed her estranged husband Tom Girardi was declining in his mental health, hid his financial troubles from her and had a years-long affair.
"Do they believe you?" the fan asked.
Erika shot back, "I don't really give a f--- if they do or they don't."
When asked what needs to happen for things to get better for her, she replied, "Things are great."
Back in November, Erika cited irreconcilable differences in the divorce filling after being married to Girardi for 21 years. The reality star's husband has been accused of misappropriating "at least $2 million in client money," per TMZ. The money was due to the families of the victims of a 2018 Boeing jet crash in Indonesia.