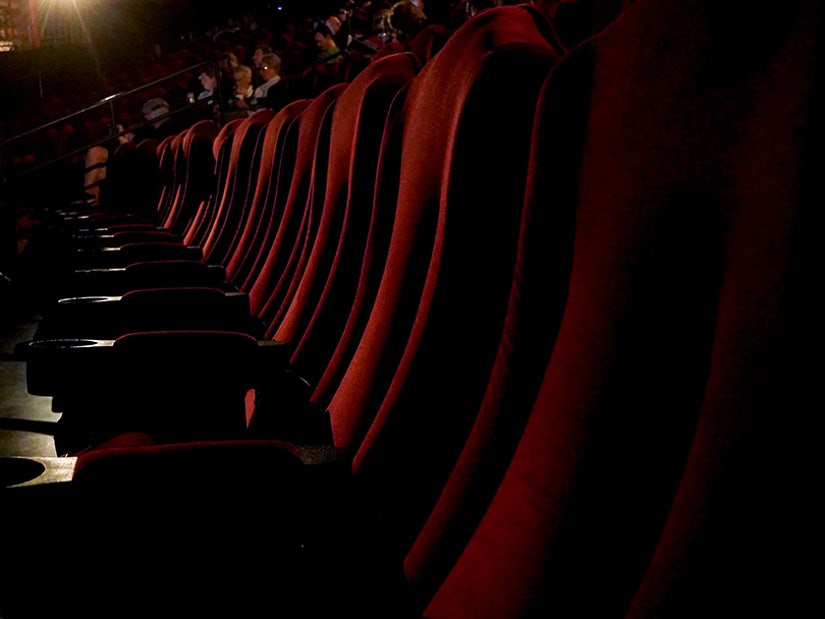 Getty
The two were at a late night screening of "The Forever Purge" when the shooting occurred.
update 8/1/2021 6:06 am pt
Social media influencer Anthony Barajas has died from his injuries. He had been on life support since arriving at the hospital. The rising internet personality was 19 years old.
"The Corona Police Department has been notified that Anthony Barajas passed away early this morning," said the investigating department in a press release on Saturday. "We extend our thoughts and condolences to his family and friends."
The department further said in its release that it's seeking an additional count of first-degree murder against Joseph Jiminez after Barajas' death.
update 7/28/2021 11:30 am PT
Police arrested 20-year-old Joseph Jimenez on Tuesday night and booked him for murder, attempted murder and robbery. Authorities say "there is no known motive and it appears to be an unprovoked attack" and added witnesses came forward to help them identify the suspect.
Jimenez is being held on $2,000,000 bail.
"During the search of [Jimenez's] residence, a firearm and additional evidence related to the crime scene were discovered," said police, "The firearm matched the caliber of the weapon used in the murder."
Police also said Barajas' condition has not changed.
An 18-year-old woman is dead and a 19-year-old man on life support after a shooting late Monday night at The Regal Edwards Corona Crossings & RPX theater in Corona, California during a screening of "The Forever Purge."
"Officers arrived on scene, they located two people down suffering from gunshot wounds inside the theater," said Officer Tobias Kouroubacalis of the Corona Police Department, per a report by ABC7 News.
The teens were together at a 9:35 screening of the film, with the shooting happening just before midnight, according to authorities. The two were reportedly found by theater workers cleaning up after the screening. The woman was pronounced dead at the scene, while the man was transported to a local hospital with serious, life-threatening injuries.
Unfortunately, police currently know very little about the shooting itself. According to the theater, only six tickets were sold for the screening where the shootings happened. There have been no arrests and they don't know if there were any witnesses, or even if anyone knew what was happening due to how loud the film could be at times.
"We're asking for anyone who might have been inside that movie, or a theater adjacent to that, for any information at all, whether they saw something or heard something, or anybody out in the parking lot in that time frame who may have seen something or heard something, please call us," said Kouroubacalis.
While police have no motive and no suspect at this time, they were able to confirm that there was no weapon found at the scene. The victims were identified as 18-year-old Rylee Goodrich, and 19-year-old Anthony Barajas, both of Corona. Barajas is a social media influencer, with more than 928,000 followers on TikTok.
A GoFundMe page has been set up by Goodrich's family for funeral costs. "Words seem inadequate to express the sorrow felt by the loss of Rylee," wrote the victim's cousin, Ashley-Starr Cole, on the fundraiser page, "Her kindness, and gentle spirit will be remembered forever."
"The Forever Purge" is the fifth movie in a dystopian science fiction series that takes place in a near-future America where a national holiday makes all crime, including shootings and murder, legal for 12 hours.
Anyone who might have any information about the shooting is urged to contact Corona police Senior Detective Dan Neagu at (951) 739-4916 or via email at Slaven.Neagu@CoronaCA.gov.