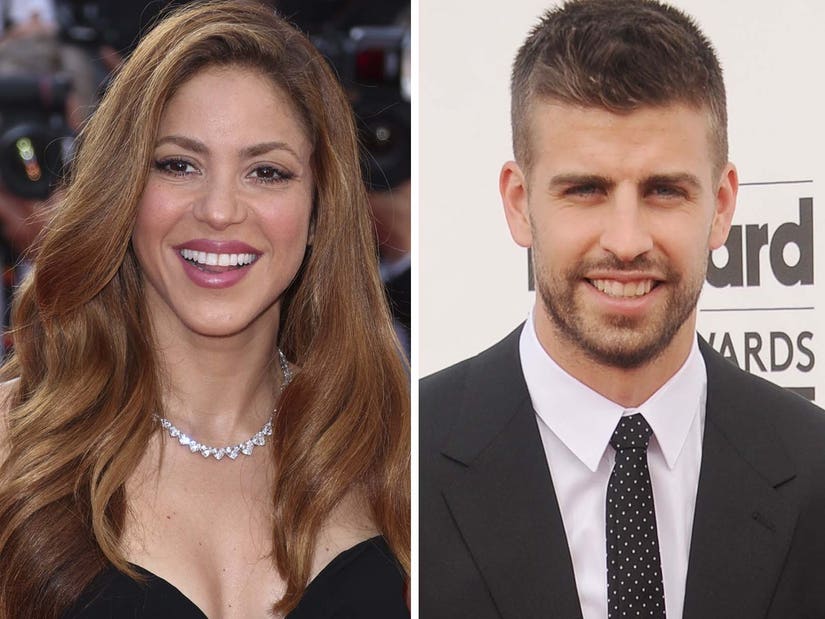 Getty
"Even if someone has betrayed us, we have to keep trusting."
Shakira is approaching the new year with an uplifting outlook on love, despite her high-profile split from Gerard Pique in 2022.
The 45-year-old took to Instagram on New Year's Day to share a message about time and healing with her fans.
Waiting for your permission to load the Instagram Media.
"Although our wounds continue to be open in this new year, time has surgeon's hands," Shakira wrote in a note in both English and Spanish. "Even if someone has betrayed us, we have to keep trusting."
"In the face of contempt, keep valuing yourself. Because there are more good people than bad people. More empathetic people than indolent people. There are fewer who leave and more who stay by our side," she continued.
The singer concluded saying, "Our tears are not a waste, they water the soil where the future will be born and make us more human, so in the midst of heartbreak we can continue to love."
Waiting for your permission to load the Instagram Media.
Her post comes a week after she celebrated Christmas "in the desert" with the former couple's two children, Milan, 9, and Sasha, 7.
In a statement made to Reuters at the time of their split, the three-time Grammy Award winner and the 35-year-old soccer player shared a joint message announcing their separation.
"We regret to confirm that we are separating," it read. "For the wellbeing of our children, who are our highest priority, we ask that you respect their privacy."
On the heels of her announcement, the "Hips Don't Lie" artist got extremely candid about going through "one of the most difficult, darkest hours" of her life in an interview with Elle.
She opened up about the "dissolution" of their relationship and admitted at the time it was "really hard to talk about personally."
"I've remained quiet and just tried to process it all," Shakira admitted. "Um, and yeah, it's hard to talk about it, especially because I'm still going through it, and because I'm in the public eye and because our separation is not like a regular separation."
Saying the situation has been tough for her and their children, she added that she's also tried to "conceal the situation in front of my kids."
"I try to do it and to protect them, because that's my number one mission in life," she continued. "But then they hear things in school from their friends or they come across some disagreeable, unpleasant news online, and it just affects them, you know? It's really upsetting for two kids who are trying to process their parents' separation. And sometimes I just feel like this is all a bad dream and that I'm going to wake up at some point."