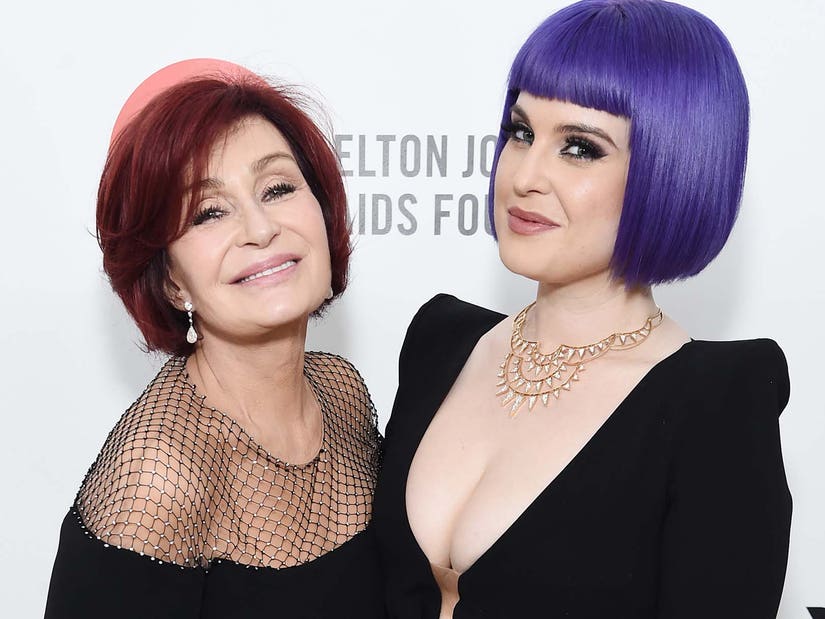 Getty
It didn't seem Kelly was too thrilled about the news getting out.
update at 11:50am PT 1/4/23
After her baby's birth started making headlines thanks to her mom's reveal, Kelly Osbourne took to her Instagram Story to seemingly address the situation.
"I am not ready to share him with the world," she wrote. "It is no one's place but mine to share any information on my baby."
During an appearance on Talk TV in the UK, the 70-year-old television personality confirmed that her daughter Kelly Osbourne has welcomed her first child with boyfriend Sid Wilson.
In addition to confirming the news, she revealed the name of the newest member of the Osbourne family, Sidney, seemingly named after his father.
"So great, so great. She won't let a picture go out of him, and I'm so proud of her," Sharon said.
Though the reality star did not share exactly when Kelly gave birth, back in November the 38-year-old posted a cryptic Instagram Story that featured the words "OK, here we go," on a black backdrop, leading fans to believe she had gone into labor.
The "Fashion Police" alum first broke the news that she would be expecting her first child with the Slipknot musician, 45, back in the spring. At the time she posted a photo of herself holding a sonogram of her baby.
"I know that I have been very quiet these past few months so I thought I would share with you all as to why," she wrote in her caption. "I am over the moon to announce that I am going to be a Mumma. To say that I am happy does not quite cut it. I am ecstatic!"