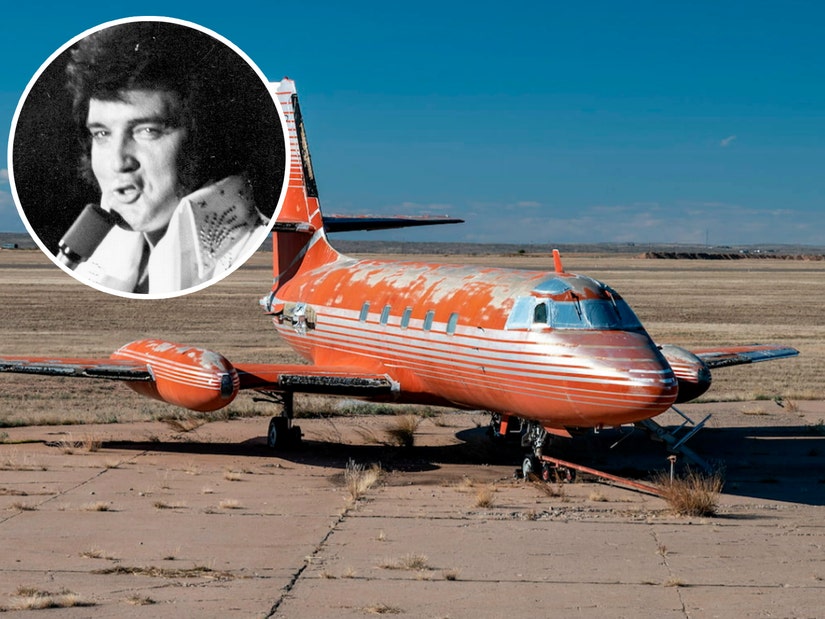 Getty / Mecum Auctions
The price it went for will blow your mind ... but not in the way you might think
The 1962 Lockheed 1329 JetStar hit the auction block Sunday at the Mecum Kissimmee Collector Car auction in Florida -- which coincided with what would have been Elvis' 88th birthday.
Helping nudge along the sale was the King's former wife Priscilla Presley -- but even that added star power could not help boost the numbers.
"Elvis loved planes and this was one of them," Priscilla said. "This is my first auction and I'm excited to be here. Today would be Elvis' 88th birthday."
The jet, however, would be a restoration project for the new owner as its engine and most of the instrumentation was removed long ago.
In fact, the 61-year-old ship has been collecting dust and exposed to the elements for nearly four decades out in the desert; parked at the Roswell International Air Center in Roswell, New Mexico.
The winning bid was $260,000 ($286,000 with fees) -- a far cry from what the current owner, Jim Gagliardi, paid for the jet at auction only five years prior for $430,000 ($498,000 with fees).
Meanwhile, the King himself reportedly bought the JetStar in 1976 for $840,000, which in today's money would be close to $4.4 million.