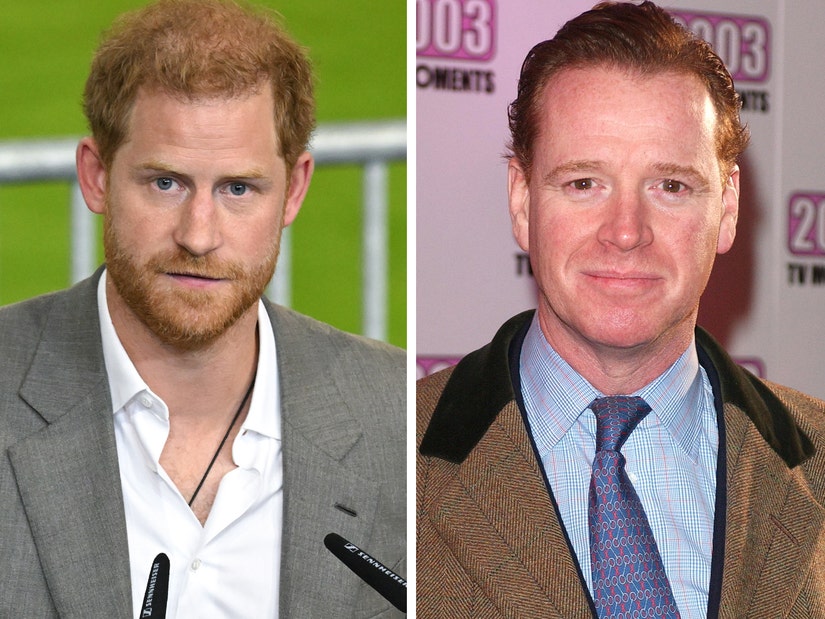 Getty
"Who knows if I'm even your real father?" Harry claims King Charles would joke
Prince Harry addresses several rumors and drops many bombshells in his memoir, "Spare," including the longtime rumor that his "real father" isn't King Charles, but Major James Hewitt, who was his late mother Princess Diana's former lover.
In the book, which was officially released on Tuesday, the Duke of Sussex claimed Charles would make jokes about the speculation.
"Pa liked telling stories, and this was one of the best in his repertoire," Harry, 38, wrote. "He'd always end with a burst of philosophizing … Who knows if I'm really the Prince of Wales? Who knows if I'm even your real father?"
"He'd laugh and laugh, though it was a remarkably unfunny joke, given the rumor circulating just then that my actual father was one of Mummy's former lovers: Major James Hewitt." he continued. "One cause of this rumor was Major Hewitt's flaming ginger hair, but another cause was sadism."
While Harry didn't find the joke to be funny, he said "tabloids readers were delighted by the idea" that he was possibly not Charles' son, noting that people "couldn't get enough of this 'joke.'"
"Maybe it made them feel better about their lives that a young prince's life was laughable," he added, before pointing out how the timelines don't add up. "Never mind that my mother didn't meet Major Hewitt until long after I was born."
Prince Harry was born in September 1984, while Princess Diana and Hewitt reportedly didn't even meet until 1986. Throughout the years, Hewitt has continued to deny the claims.