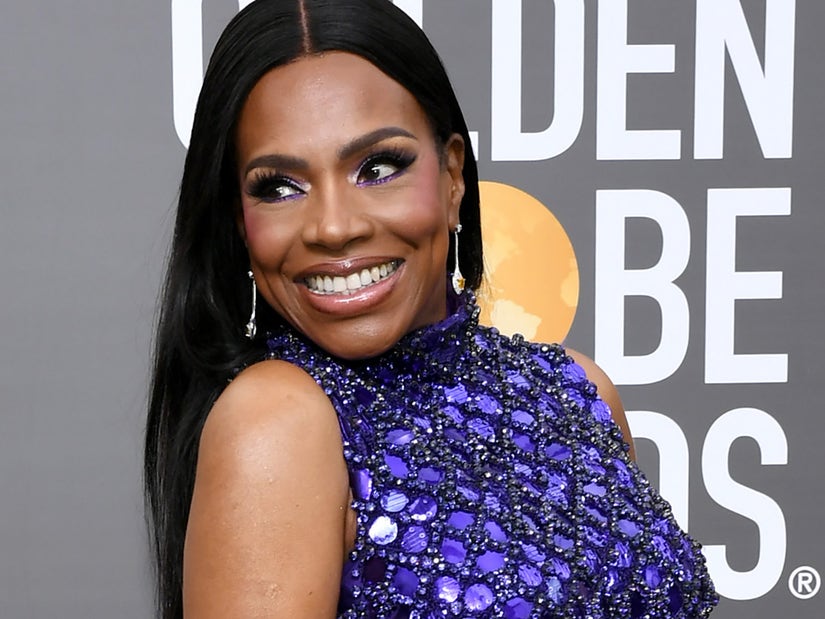 Getty
The "Abbott Elementary" star also opened up on her first-ever Golden Globes red carpet about the diversity controversy that sidelined last year's broadcast.
While many celebrities opted to play nice, as it were, and not really address the elephant in the room at the "80th Golden Globe Awards," Sheryl Lee Ralph was as fearless and direct in confronting the topic as one might expect.
She also had an unexpected moment of shade at the first family of reality television, the Kardashians. It came when she was asked what kind advice she might give to her 15-year-old self today.
The 66 year old shared a message of self-love and acceptance to her younger self, saying, "There's nothing wrong with your nose. There is nothing wrong with the shade of your skin. There is nothing wrong with the way your hair grows out of your head."
She then dropped the surprise shade by adding, "And there certainly is nothing wrong with your lips because there will be people called Kardashians and they will pay $10,000 for your lips."
She concluded by telling her younger self, "Hang in there 15-year-old Sheryl Lee Ralph. You're good!" After her comments went viral, she seemingly stood by them on Twitter later in the evening, tweeting: "I said what I said. Now, I'm going to bed. Goodnight!"
The first-time nominee had reason to offer such optimism to her younger self as she continues to enjoy a whirlwind of accolades and praise for her work on "Abbott Elementary."
After picking up her first Emmy for her performance last year, Ralph was on hand to help celebrate the show winning Best Comedy and acting awards for co-stars Quinta Brunson (who also created the show) and Tyler James Williams.
It wasn't lost on Ralph, though, that this is a troubled time for the Golden Globes and the Hollywood Foreign Press Association that puts it on. After getting called out for having no Black members in the HFPA, there was no broadcast last year.
The organization has touted that it's made strides in diversity and representation both in nominees and its own membership and associations, though host Jerrod Carmichael still hit them hard in his monologue.
On the red carpet before the broadcast, Ralph said she was thankful that this year would turn out to be her first nomination and invitation to the Globes.
"I'm very thankful that it would be this year, a year when the Hollywood Foreign Press would open up its hearts and its minds to an understanding that diversity actually works," she said on the carpet, per Today.
"All people, no matter what color, shade, shape, gender or size, they all have something to add to this industry that we're in and I'm very happy to be here for this moment with this particular organization," she continued. "I love that I'm here."
As for all the work the HFPA says it's been doing to improve itself, Ralph told LA's NBC 4, "I will be prouder when I see it put into action. I will be prouder when I see what the membership looks like. I will be prouder five years from now, when I see who exactly has been nominated and chosen for the win."
Carmichael tackled the issue head-on as host of the 80th ceremony, telling the assembled stars that he knew good and well he was asked to host because he's Black.
"One minute you're making mint tea at home, the next you're invited to be the Black face of an embattled white organization," he said of his reaction to the invitation.
The comedian continued spilling the tea about the behind-the-scenes moves before the broadcast, saying he was invited to meet HFPA President Helen Hoehne, which he politely declined. "I know a trap when I hear a trap," he said.
But when they pushed a second time and said it wasn't really a request Carmichael pushed back. Hard. "Or what? They're gonna fire me? They haven't had a Black host in 79 years? They're gonna fire the first one? I'm un-fireable."