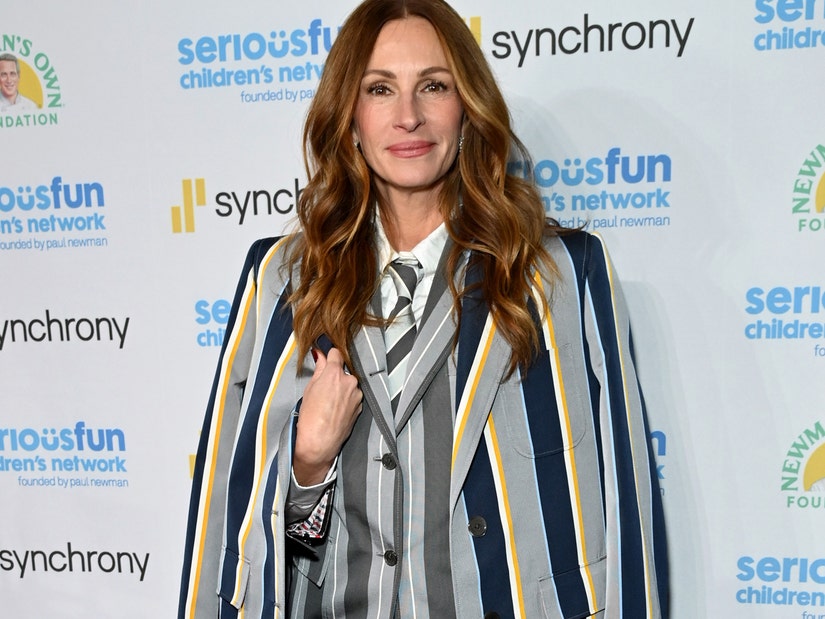 Getty
"Is my head on straight still?" Julia says in shock as Henry Louis Gates, Jr. explains her genealogy on "Finding Your Roots"
It's Julia Mitchell NOT Julia Roberts...at least according to DNA.
The iconic movie star learned she has been living by the wrong name on Wednesday's episode of "Finding Your Roots" as Henry Louis Gates, Jr. explained how genealogy research revealed a secret in her family's history -- that she is not, in fact, a descendant of who was believed to be her great-great-grandfather, Willis Roberts.
Gates explained that the late Willis Roberts had actually been deceased more than ten years before her great-grandfather, John, had been born to her great-great-grandmother, Rhoda Suttle Roberts.
"But, oh wait, am I not a Roberts?" the "Pretty Woman" star said.
Gates went on to tell Julia that her DNA pointed to a man named Henry McDonald Mitchell Jr. -- her biological great-great grandfather.
"So we're Mitchells?" Julia said in shock.
"You're Julia Mitchell. You are not a Roberts biologically," he confirmed.
"Wow," the actress exclaimed. "Is my head on straight still? Am I facing you?"
Per Gates and his team's research Mitchell was married and had six children -- and resided near Rhoda Suttle Roberts.
"On the one hand, truly my mind is blown. And it is fascinating," Julia Roberts said. "And on the other hand, there is, you know, part of me when I'm calmer, you know, can still wrap my arms around the idea that, you know, my family is my family. And I do prefer the name Roberts."