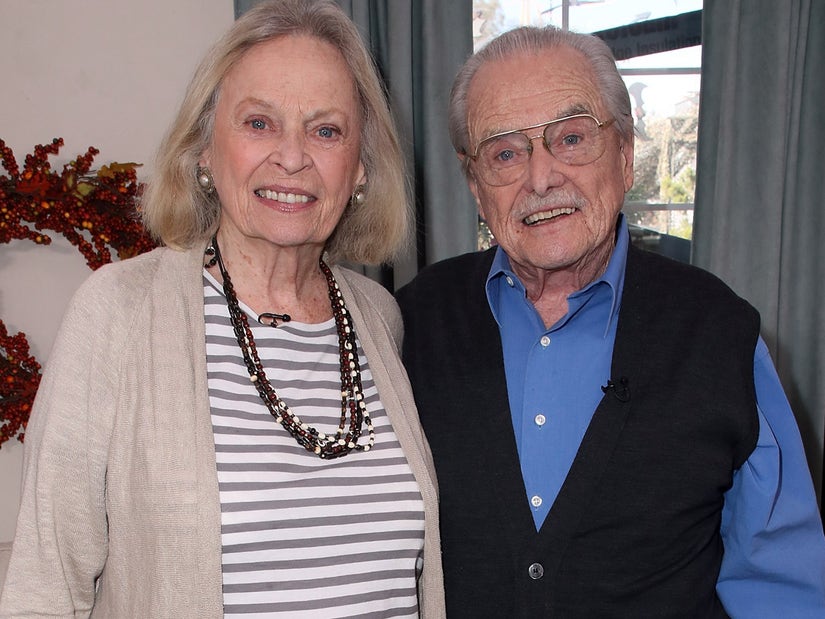 Getty
The "St. Elsewhere" star, who's been been married to Daniels for 72 years, opened up about it in her new memoir, "Middle of the Rainbow."
Who says Hollywood marriages don't last? Actors William Daniels and Bonnie Bartlett are celebrating 72 years of marriage this year, though Bartlett admits it hasn't always been easy.
Having been wed in 1951, Bartlett opens up about Hollywood's longest marriage in her new memoir, "Middle of the Rainbow," sharing that she faced an unexpected challenge early on.
"It was a time when people were doing that," she wrote per Fox News, referring to what she described as "a little bit of an open marriage at first."
"That was very painful," she recalled. "That didn't work well."
The actress said that it happened during a time in New York "when there was a lot of sex and a lot of people doing all kinds of things, you know - very free."
However, it turned out that neither of them were emotionally prepared or capable of handling the complexities of multiple relationships. "There was a lot of pain connected with any transgression, with any extramarital thing," she shared. "It was very painful for the both of us."
Still, she feels it's something they "had to go through," simply because they never had. She shared that Daniels was her first boyfriend when she was just 18 years old, and they've been together ever since. Bartlett is currently 93 years old, Daniels is 95.
She shared that she had an affair in 1959 that didn't feel like infidelity to her because neither of them "felt tied to fidelity." But that changed for her by the 1970s, so when Daniels had an affair then, she realized she couldn't handle an open marriage anymore.
Thanks to the fact that they'd essentially grown up together and learned to embrace their evolving marriage throughout their lives, Bartlett said they were able to weather that storm and all others that came along, including the loss of their child after 24 hours in 1961.
"Life is all about solving problems," she wrote. "Bill and I have moved forward day-by-day and eventually, the days added up. We've been happy together and sad together, and somehow stayed together for seven decades."
She attributed their longevity to always being there for one another. "That's what matters," she wrote. "if you're there for the person and help [them] along in a relationship, [have] respect for them and what they're doing and being there for them… [You have to] be together on the other side."
Bartlett had her biggest breakout role in the 1980s, picking up two Emmys for her work as Grace Snider Edwards on "St. Elsewhere." Daniels echoed her achievements, picking up two Emmys himself for his role as Mark Craig in the medical drama.
In fact, they scored Emmy gold on the same night in 1986 -- only the second time a married couple had achieved that distinction.
Daniels was also pulling double duty in the '80s as the iconic voice of the car KITT on "Knight Rider" at the same time. He would go on to delight another generation of fans as the popular teacher Mr. Feeney on "Boy Meets World" from 1993 to 2000.
He recently reprised his two most famous roles, recurring as Mr. Feeney for the 2014-2017 sequel series "Girl Meets World." Then in 2020, he made a fun voiceover appearance as KITT for Melissa McCarthy's comedy film "Superintelligence."