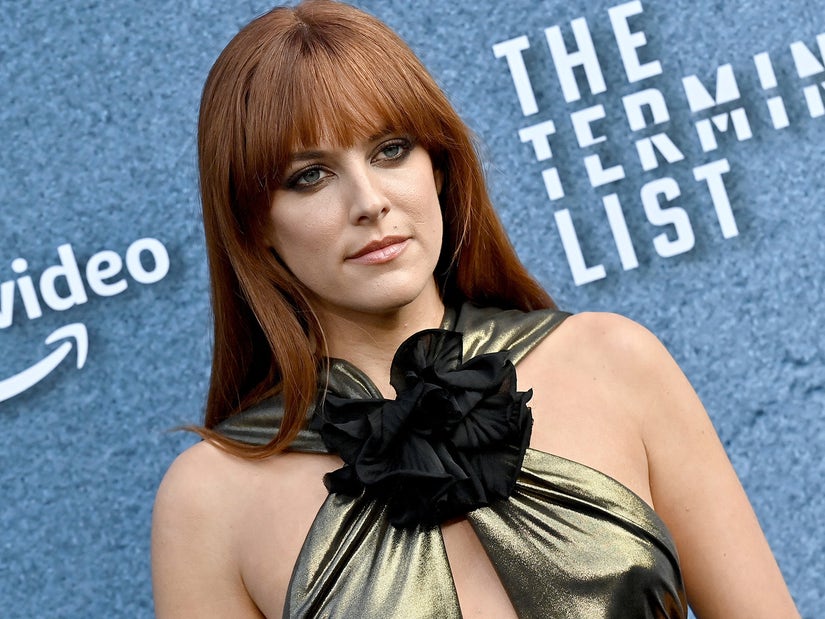 Getty
Riley wrote, "I hope I can love my daughter the way you loved me"
Riley Keough and her husband Ben Smith-Petersen are first time parents.
On Sunday morning, Smith-Petersen revealed the couple had welcomed a daughter sometime in 2022 while reading a tribute to Lisa Marie Presley on the behalf of Keough during a memorial service at Graceland in Memphis, Tennessee.
In her open letter to her late mother, the "Mad Max: Fury Road" star wrote she hoped to "love my daughter the way you loved me" towards the end of her tribute.
The 31-year-old stuntman read the words of his wife who was seated in the first row, "Thank you for being my mother in this life. I am eternally grateful to have spent 33 years with you. I'm certain I chose the best mother for me in this world and I knew that as far back as I can remember you."
He continued: "I remember everything. I remember you giving me baths as a baby, I remember you driving me in my car seat listening to Aretha Franklin. I remember the way you'd cuddle me when I'd come into your bed at night and the way you smelled. … I remember you singing me and my brother [Benjamin Keough] lullabies at night and how you'd lay with us until you fell asleep. I remember how it felt to be loved by the most loving mother I've ever known."
"I remember how safe it felt to be in your arms. I remember that feeling as a child and I remember it two weeks ago on your couch," the native Australian read before confirming the news of their newborn daughter. "Thank you for showing me that love is the only thing that matters in this life. I hope I can love my daughter the way you loved me, the way you loved my brother and my sisters."
"Thank you for giving me strength, my heart, my empathy, my courage, my sense of humor, my manners, my temper, my wildness, my tenacity," Smith-Petersen concluded Riley's final message to her mother. "I'm a product of your heart, my sisters are a product of your heart, my brother is a product of your heart. We are you, you are us, my eternal love. I hope you finally know how loved you were here. Thank you for trying so hard for us. If I didn't tell you every day, thank you."
Lisa Marie, the only child of Elvis Presley, died on January 12 at the age of 54, after being rushed to the hospital following a cardiac episode. Her mother, Priscilla Presley, confirmed her death in a statement.
"It is with a heavy heart that I must share the devastating news that my beautiful daughter Lisa Marie has left us," Priscilla announced.
"She was the most passionate, strong and loving woman I have ever known," she said in a statement. "We ask for privacy as we try to deal with this profound loss. Thank you for the love and prayers. At this time there will be no further comment."
Presley is survived by both Priscilla and Riley, as well as her twin daughters Harper and Finley, 14; she had a son Benjamin, who died in 2020.