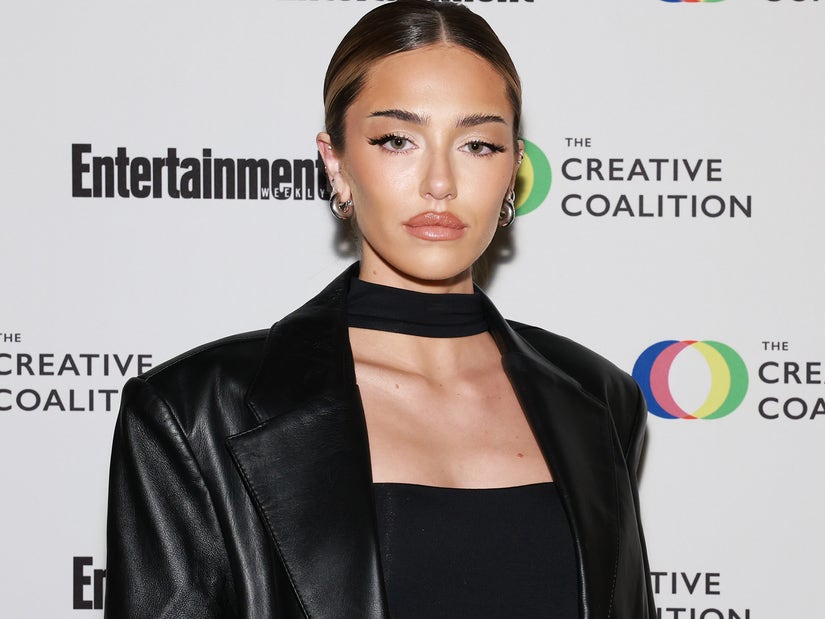 Getty
"I've faced a lot, overcome a lot, and I know that I'm going through this for a reason"
The 24-year-old model took to Instagram Story this week to share an update about her struggles with her autoimmune and chronic illnesses -- including Lyme disease, Epstein-Barr virus, encephalitis and Pediatric Autoimmune Neuropsychiatric Disorders Associated with Streptococcal Infections (PANDAS).
Sharing a photo of herself with an IV in her arm, the daughter of Lisa Rinna and Harry Hamlin explained why she's been silent about her condition on social media recently, as she's been adjusting to life with her various ailments for the last few years.
"I haven't really spoken on my health lately & if you're new here you're probably confused but for the past few years I've been struggling with autoimmune/ chronic illness issues that I've been silently battling and overcoming," Delilah wrote. "It's definitely been tough mentally alongside physically. I've kind of kept quiet because I don't want to be put in a 'sick' role."
She continued, "I've faced a lot, overcome a lot, and I know that I'm going through this for a reason and that reason is to share what I've gone through and what I've learned with you," she said in the story.
Hamlin also shared a quote from televangelist Joel Osteen she found inspiring. "'When you feel as though the pressure is too much, it's because you're stronger than you think,'" it read. "'You'll never discover how strong you really are until you face pressure that you've never faced. It may seem unbearable, but the fact that God allowed it means you can handle it.'"
Last month, the model opened up about her decision to be sober after an accidental overdose last year. Speaking with Flaunt Magazine, the model recalled "feeling very helpless and hopeless" after she "started having seizures."
Delilah explained the reasoning behind her decision to keep "alcohol and other things" out of her life.
"My sobriety is something I'm very grateful for," she said. "It also got really misconstrued. I haven't really spoken about why I became sober. I chose to be sober because of the seizures that I was starting to have because of brain inflammation."
"It's such an interesting word, the word 'sober.' It's shown me the connotations that come with it—like, 'she's an addict.' No, I'm really just living my life without substances to get me to feel something," Delilah continued. "I feel enough."