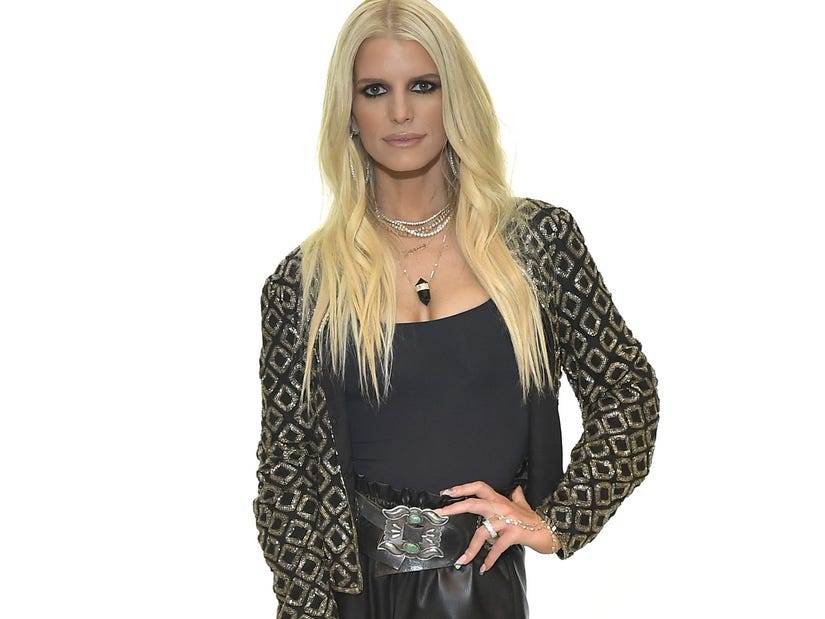 Getty
"I felt like a call girl," she said of her experience with the actor, who had a girlfriend at the time.
Jessica Simpson has been linked to a lot of famous men throughout her career -- but she just revealed there's another big name actor who pursued her hard following her divorce from Nick Lachey.
In her new Amazon Original Stories short, "Movie Star," the singer reveals she first met this unnamed "massive movie star" at the 2001 MTV Video Music Awards, during a period when she and Nick briefly separated before getting married. She claimed that after being introduced to this man -- who she "grew up thinking was so hot" -- by her bodyguard for the night, the actor "eyeballed me up and down. Like he was undressing me with his eyes."
Days later, they crossed paths at the gym and exchanged numbers, but Simpson reunited with Lachey following 9/11, got engaged and then married. She wouldn't run into the mystery man until 2006, after she and Lachey divorced and they were connected by a mutual producer friend.
Simpson said she met with the man in his hotel room as he prepared for a big award show, where he kissed her. "I felt this warm rush all the way down my body, to the tips of my toes in my wedges," she wrote, adding that he kept texting her throughout the night -- despite attending the event with his girlfriend.
While Simpson said she refused to be the "other woman," the actor told her their relationship was "completely over" and she was moving out.
They'd continue to see each other at clubs and at house parties, where they'd sneak off to talk and kiss, but stopped short of having sex. The actor eventually told Simpson he spoke with his spiritual advisor about her, telling him "how much I want to have sex with you" and "how much it makes me want to repent."
"He says having sex brings you closer to God," the actor allegedly told her, before inviting her to a film set for a shoot he was doing. While they flew together in a private jet, they were picked up in separate cars and stayed in separate rooms. Making matters worse: his team made her walk up the "fire stairs" to get to her room ... in heels!
Though the room was filled with flowers and champagne, the whole experience made her feel "like a call girl." While making out, she claimed he also exclaimed, "Why aren't we having sex?" as she shut him down. It was then it registered to her that he was "[hiding] me from his chick" and she came to the realization "all of this was ending."
"I didn't care if he was my teenage fantasy come to life, this was not a choice that same girl, my younger self, would be proud of," she wrote, before adding that she packed up her stuff and left the next day. Looking back, she said the experience "was the start of me learning to love myself fully."
Simpson would later be linked to John Mayer and Tony Romo, before she started dating her now-husband Eric Johnson in 2010. The pair married in 2014, after welcoming daughter Maxwell and son Ace. They're also parents to daughter Birdie, born in 2019.
"This is a very personal story and I really thought I would never share it!" Simpson told People of her latest tale. "I also learned that there is a wide range of what monogamy means in Hollywood!