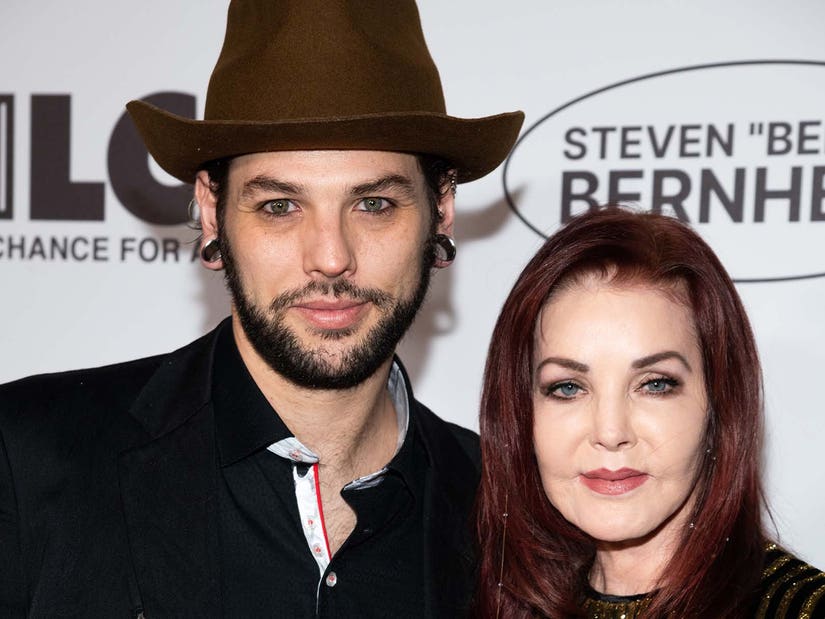 Getty
"I buckled down and said, 'Let's see how bad this can get.'"
Priscilla Presley's son Navarone Garcia opened up about his recent recovery from fentanyl addiction.
The 35-year-old Them Guns frontman and son of Marco Garibaldi opened about his battle with drugs, telling People that his problem began when he was a teenager, with his drug of choice being heroin.
"I would dabble in it," he admitted. "I would maybe do it once every three months, or if it was around."
The musician eventually transitioned into even deadlier and dangerous territory by later turning to fentanyl.
Navarone continued, "I was under the impression I was doing heroin, but then it'd turn out to be fentanyl. That was a whole different beast. I became so addicted that I'd need it every 45 minutes. It went downhill quickly."
"I knew I wasn't ready to quit for a while, and I knew that if I was forced to quit, that it would be almost impossible to do it again without dying," he confessed. "I was afraid I would get back to having zero tolerance. But I reached the point I was ready."
Navarone eventually got the push he needed to get clean from hard drugs in 2020, when he wanted to visit his then-girlfriend and now-wife Elisa in Switzerland, her native country.
"When COVID happened, I wanted to go there and see her for more than three or four days. I didn't want to have to bring a pound of fentanyl with me anywhere I went," Garibaldi explained. "I buckled down and said, 'Let's see how bad this can get.'"
With that goal in mind, he arrived at his mother's house and spent a month in detox.
"I was pretty much in my bed in the fetal position all day," Navarone recalled, noting that when he felt well enough, he'd spend time in Presley's steam room. "It feels like a different lifetime, almost. The whole world got a lot better [afterward]."
Speaking with People, Navarone also said he wasn't close with half-sister Lisa Marie in the years before her death, but called the loss "still so surreal." He also said Riley Keough "has been so good with the twins" -- Lisa Marie's 14-year-old twin daughters Finley and Harper -- since her death.
If you or someone you know is struggling with substance abuse, get help. The Substance Abuse and Mental Health Services Administration (SAMHSA) National Helpline (1-800-662-4357) provides 24/7, free, confidential support for people in distress.