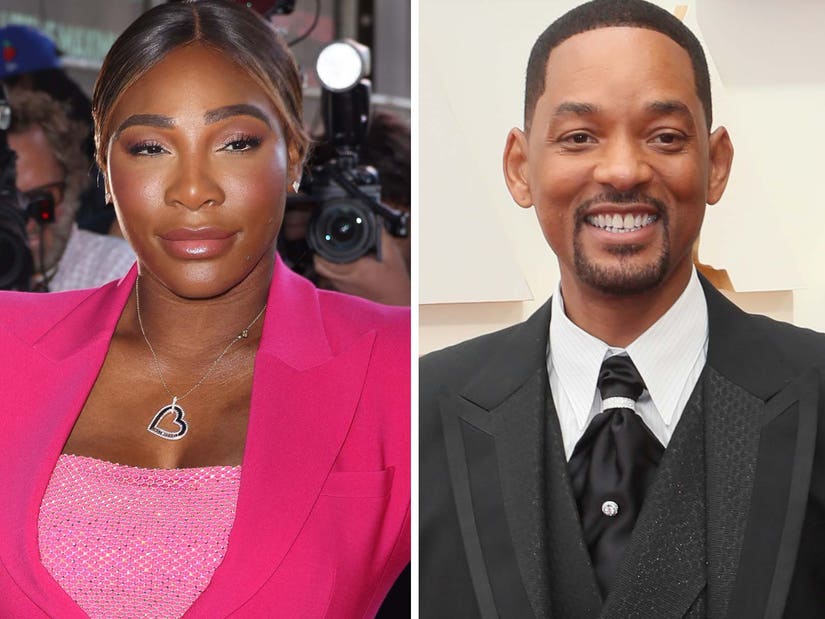 Getty
"Let's just be kind to each other."
While speaking to Gayle King on CBS Mornings on Wednesday, the 41-year-old tennis legend shared her reaction to the "slap heard 'round the world" at last year's ceremony, prior to Smith accepting the Oscar for Best Actor for portraying her father Richard Williams in "King Richard."
"I thought it was such an incredible film, and I feel that there was an incredible film after that with Questlove that kind of was overshadowed," Williams said, referencing Questlove's "Summer of Soul" which won the award for Best Documentary following the incident.
Though she agreed the slap was inappropriate, Serena empathized with Smith, noting how everyone makes mistakes under pressure.
"But I also feel that I've been in a position where I've been under a lot of pressure and made a tremendous amount of mistakes," she explained. "And I'm the kind of person that's like, 'I've been there. I've made a mistake. It's not the end of the world.'"
"We're all imperfect, and we're all human, and let's just be kind to each other," the former tennis pro continued. "I think that's often forgotten a lot."
On March 27, 2022, Will attended the Oscars with his wife Jada Pinkett Smith. During the show, comedian Chris Rock took to the stage to present an award and cracked several jokes before naming the nominees. At one point, he referred to Jada as "G.I. Jane," referencing her shaved head. Will came to Jada's defense and walked on stage to shockingly slap Chris before returning to his seat and yelling for Chris to keep his wife's name "out your f--king mouth."
Shortly after the altercation, Smith took to Instagram to apologize for the incident. In a lengthy statement, Will called violence "poisonous and destructive" and called his actions "unacceptable and inexcusable." He went on to explain that hearing a joke about Jada, who suffers from alopecia, had been too much for him to bear and he "reacted emotionally."
"I would like to publicly apologize to you, Chris. I was out of line and I was wrong. I am embarrassed and my actions were not indicative of the man I want to be. There is no place for violence in a world of love and kindness," Will wrote at the time.
He went on to apologize to the Academy, producers, viewers and the Williams family. Smith eventually resigned from the Academy of Motion Picture Arts and Sciences.