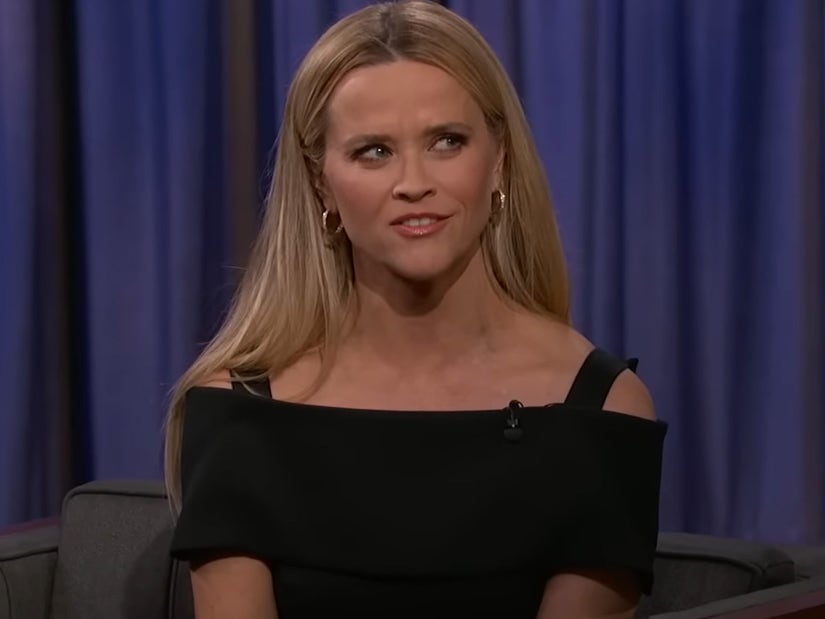 Youtube
The story came "full circle," however, when Denzel shocked Reese by revealing how his daughter assisted her.
The 46-year-old "Your Place or Mine" actress appeared on Thursday's episode of "Jimmy Kimmel Live" to reminisce about her days as an intern on the set of one of Washington's movie back in 1995.
When Witherspoon was working as a pre-production intern for "Devil in a Blue Dress" as a teen, one of her duties involved parking the expensive cars of the film's stars.
"Whenever Denzel came in, I had to park his Porsche. Which is not a good idea for a 17-year-old kid with a brand-new drivers license. Oh my God, I stripped all the gears, it was terrible," she recalled.
Reese had shared that part of the story before -- but revealed last night that the 68-year-old "Training Day" star got wind of her tale and approached Witherspoon about it at a wedding.
"But the funny story is I saw him a few years ago at a wedding," the "Morning Show" star told host Jimmy Kimmel. "And he's like, 'I heard you tell this story about how you used to park my Porsche.' And I was like, 'Yes, I did.' And he's like, 'But, did you know, your costumes for 'Water for Elephants,' who took them in and out of your trailer?' No, I have no idea. He's [like], 'My daughter.'"
"And I was like, 'That is amazing.' So it [was] full circle," Reese gushed -- to which Kimmel quipped, "You should let her ruin your car. It's only fair."
Witherspoon wasn't completely against it and joked that one of her kids should intern for Washington and "destroy" his next vehicle to keep the cycle going.
Witherspoon's appearance on Kimmel was in promotion for her upcoming movie "Your Place or Mine," a romantic comedy in which she stars alongside Ashton Kutcher.
"Debbie and Peter are best friends and total opposites. She craves routine with her son in LA; he thrives on change in NY," reads the official plot synopsis. "When they swap houses and lives for a week they discover what they think they want might not be what they really need."
In a release from Netflix, Kutcher also explained why the movie was a must-do for him.
"Through the years, with every romantic comedy that I thought about doing, I would always ask if Reese was available," he said. "I've wanted to work with her my entire career. And so, when I was approached about this film, I immediately said, Yes."
It hits Netflix on February 10.