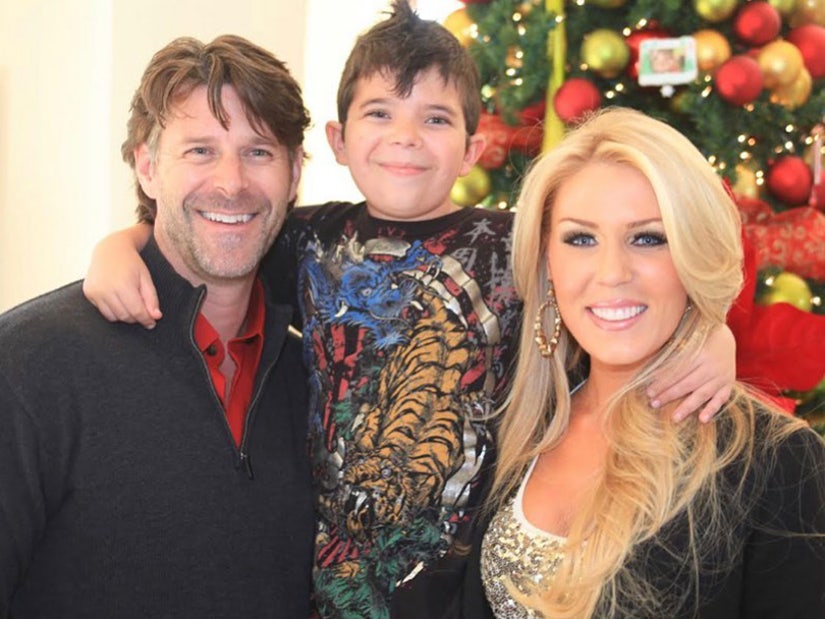 Instagram
"He was an Angel on this earth and an incredible warrior…a warrior like no one has ever seen before."
Gretchen Rossi shared some devastating news with her followers on Instagram, sharing that her stepson Grayson Arroyo-Smiley had passed away. He was 22.
The stepson of the "Real Housewives of Orange County" alum died on Monday. While a cause of death has not been officially revealed, Grayson had been battling brain cancer since he was six years old, as detailed on a website chronicling his journey.
On her Instagram page, Gretchen shared a slideshow of pics through the years with Grayson and his father, Slade Smiley. "Our rational minds told us this day might come, but our hearts always held onto the hope that this day would not come to fruition 💔," she captioned the share.
Waiting for your permission to load the Instagram Media.
She went on to say that they are "beyond devastated and heartbroken" at this loss. "He was an Angel on this earth and an incredible warrior…a warrior like no one has ever seen before," she added. "He fought everyday through his pain and discomfort to find joy in the smallest of things. He was always singing & dancing & laughing despite his circumstances."
Calling him "a true beacon of light and hope," Rossi added that "although his life was cut short on earth he made an incredible impact on so many people. The Lord knew his life had purpose and would touch many along the way."
"We are forever grateful for the many lessons learned from this little man, and will miss his beautiful spirit immensely," she continued. "May the Lord hold him in his hands, renew his broken body, and give him life again. 🙏🏻"
She closed the message, which was signed with love from Slade, Gretchen and sister Skylar Gray, by noting, "This isn't goodbye but rather see you soon little man…..We love you Grayson. You will forever be in our hearts ❤️."
Grayson's mother, Michelle Arroyo, was first to confirm his death with a post to her Instagram page. While she detailed several health struggles at the time of his death, Arroyo said that his death was still "very unexpected."
She shared that his heart stopped at home, but she and paramedics were able to get it going. He was breathing on his own as he made his way to the hospital, "but his heart gave out again" there.
"I'm still in shock and going through the motions of dealing with all the details," she wrote. "I know Gray is playing cards with Gramma and playing Trouble with our beloved Diane. His dog Mo is right at his side as he never left him."