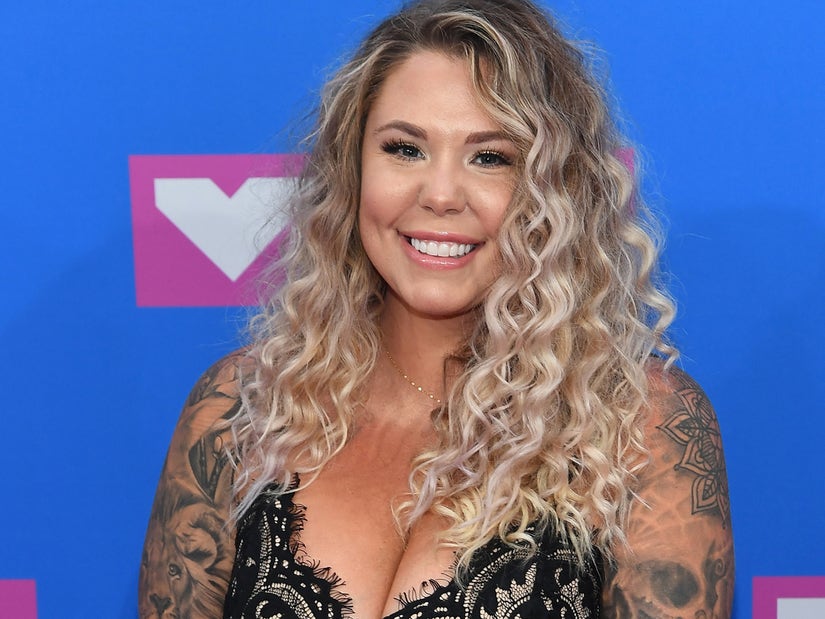 Getty
Lopez's since-deleted Instagram comment has fans talking.
Less than a year after announcing her departure from the "Teen Mom" franchise, has Kailyn Lowry become a mom again?
That's what many fans are speculating -- and have been speculating for a while, actually. Their latest hint came in the form of an angry Instagram comment from her ex, Chris Lopez. Even though it's since been deleted, fans and several outlets, like Hollywood Life, captured it.
Lopez, who is the father of two of Lowry's four children, was ranting about his ex and how she was parenting their kids when he appeared to drop a bombshell.
Waiting for your permission to load the Instagram Media.
"At this point it ain't about the kids," Lopez asserted in his comment, referring to Lowry. "She doin too much... on here and behind scenes...running to the internet for validation because her fans enable her behavior."
He went on to complain about Lowry calling him out over their son being late to school (claiming he missed school entirely while in her care), and groused about her getting his hair done. Ultimately, though, Lopez said he'd been quiet too long and he's "done bro."
"You claim to be so real so raw but yet you got a whole new born you should be focused on and yet your trying to create unnecessary drama to cover up that FACT," he wrapped up his comment.
Lowry shares Creed, 2, and Lux, 5, with Lopez. She also shares Lincoln, 9, with ex-husband Javi Marroquin, and Isaac, 13, with ex-boyfriend Jo Rivera.
This is the second time Lopez has triggered rumors that Lowry was pregnant with her boyfriend, Elijah Scott -- the couple went Instagram official in May 2022. In a July tweet, that has also since been deleted, Lopez ranted, "out here talking bout you'll beat me up now you know you gotta protect the belly stop," Lopez wrote, per The Sun.
A new report from The Sun, published just hours after Lopez' comment, claimed Lowry and Scott welcomed "a baby boy on November 20." According to the outlet, "She has only told close family and friends."
Lowry has not commented on any reports of her alleged pregnancy or delivery.