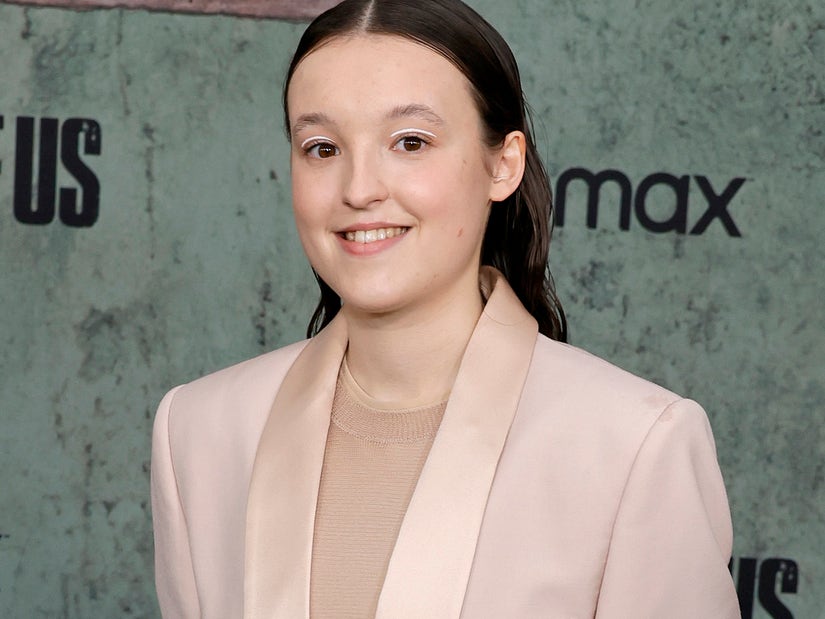 Getty
The actress, who came out as non-binary, says co-star Pedro Pascal was "super supportive" and reveals what bothers her more than pronouns.
"The Last of Us" star Bella Ramsey revealed that she was wearing a chest binder about "90 percent" of the time while filming the hit HBO series.
The "Game of Thrones" alum, who recently came out as non-binary, admitted to GQ in a recent interview that it "probably isn't healthy," and encouraged everyone to "bind safely."
Chest binders are compression garments favored by some trans and non-binary people, but experts caution anyone who uses them to be cognizant of getting the right size and not to wear them for too long.
The 19 year old said she found almost a second father in her "Last of Us" co-star Pedro Pascal, calling him "super supportive." Pascal's sister is transgender.
She said they shared many conversations about sexuality and gender identity, not all of which were deep or serious. "They could be funny and humorous, the whole spectrum," she said. "We were just very honest and open with each other."
Even though Ramsey identifies as non-binary, she echoed previous statements to The New York Times in telling the outlet that she doesn't really get hung up on pronouns. But there is something else that bothers her.
"This is what bothers me more than pronouns: being called a 'young woman' or a 'powerful young woman', 'young lady,'" she said. "I'm just not."
She is, however, comfortable playing "feminine characters" and even said that she can find them gratifying. Talking about roles in "Catherine Called Birdy" and "Young Elizabeth" that saw her wearing dresses and corsets, Ramsey said, "I felt super powerful in that. Playing these more feminine characters is a chance to be something so opposite to myself, and it's really fun."
With the character of Ellie, who is still a young teenager in this first season, Ramsey has the flexibility to play a character that may be closer to how she sees herself outside of her work; especially as the show progresses.
Already, the show has come under fire and even faced review bombing from that certain segment of society that can't handle strong women or LGBTQ characters and plotlines. Ramsey's message to those people is, "They're gonna have to get used to it."
One of the show's most acclaimed episodes featured a decades-long romance between two men in a post-apocalyptic world that was stunningly beautiful, critically acclaimed, and hatefully review bombed by the small-minded.
"If you don't want to watch the show because it has gay storylines, because it has a trans character, that's on you, and you're missing out," Ramsey said. Of the aforementioned episode, she said she "loved it" and admitted to tearing up while watching it.
If the series continues to at least loosely follow the narrative of "The Last of Us" and sequel game "The Last of Us: Part ii," Ellie will grow older and into herself as a strong and independent leader ... and Ramsey may well come under more fire from that certain segment of society.
The video games never shied away from queer representation and characters, even if it wasn't quite as overt in some of its characterizations as the show has been (like with Bill and Frank's long romance). But there is definitely more outrage fuel in the tank, and Ramsey is ready for it.
"It isn't gonna make me afraid," she said of the inevitable backlash. "I think that comes from a place of defiance." That is something she definitely has in common with her character.
"The Last of Us" continues with new episodes every Sunday at 9 p.m. ET on HBO and HBO Max.