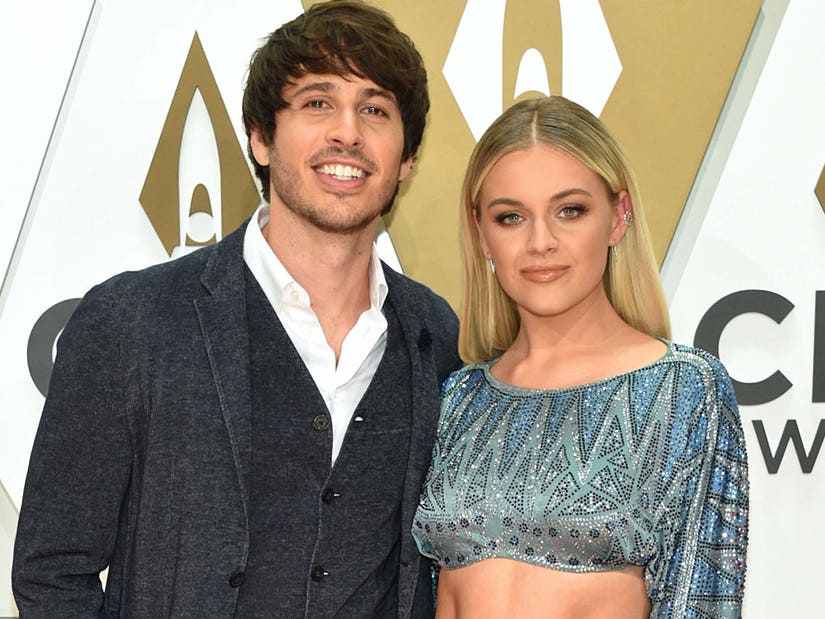 Getty
She called her latest project the "purest way I could've handled" the divorce.
Kelsea Ballerini is turning her pain into art in a new short film titled "Rolling Up the Welcome Mat."
On Tuesday, the 29-year-old country music artist dropped a six track EP to supplement her new heart breaking short film, which explores the reasons behind her divorce from her ex-husband Morgan Evans.
The film features Ballerini reflecting on how her marriage came to an end as she struggles to properly communicate her feelings with her partner.
In a statement shared with PEOPLE, the "i quit drinking" singer described the new project as the next chapter of her music. Her last album was released in 2022 and was titled "SUBJECT TO CHANGE."
"When I listen to SUBJECT TO CHANGE, I hear a lot of self-reflection and turmoil. This is the deep dive into that turmoil," Ballerini explained. "I was writing by myself for most of the project, and it was nice to trust myself again."
The Grammy Award nominee admitted that her music has always been a form of therapy, and shared how she often resorted to writing songs to get her through the darkest moments of her life.
"The only way I've been able to handle my life since I was 12 was to write about it. Ironically, I started writing music because my parents got divorced; that was my therapy," her statement read.
"These are six songs I wish I had last year. It's about the complexities of the feelings you go through during a massive shift at a young age," Kelsea continued. "Rolling Up the Welcome Mat was how I processed everything. It's the way I got my feelings out of my body and heart and put them to music — which is the purest way I could've handled it."
"Rolling Up the Welcome Mat'' is filled with lyrics that reference her split from Evans. The opening track, "Mountain with a View," shares insight into her breaking point within their relationship while they were spending time apart.
"I'm wearing the ring still / But I think I'm lying / Sometimes you forget yours / I think we're done trying," Ballerini sings in the chorus. "I realize you loved me much more at 23 / I think that this is when it's over for me."
In another diary-entry-like track titled "Interlude," Kelsea sings about the public finding out about the divorce and the discourse around their breakup.
"There's a thin line between love and hate / And it was love, but it wasn't fate," the lyrics say. "Rumors going 'round, but the truth is kinda nuanced / I wanna set it straight, but my lawyer says I shouldn't."
Ballerini and Evans tied the knot in December 2017, when she was 24. She announced the divorce news back in August 2022, calling it a "difficult decision" which was "the result of a journey of love, growth, and effort that ultimately has come to an end." At the time, she added, "It's hard to find the words here...but I feel extremely grateful for the years of marriage to Morgan and hopeful for the next seasons."
The former couple finalized their divorce on November 15, 2022.