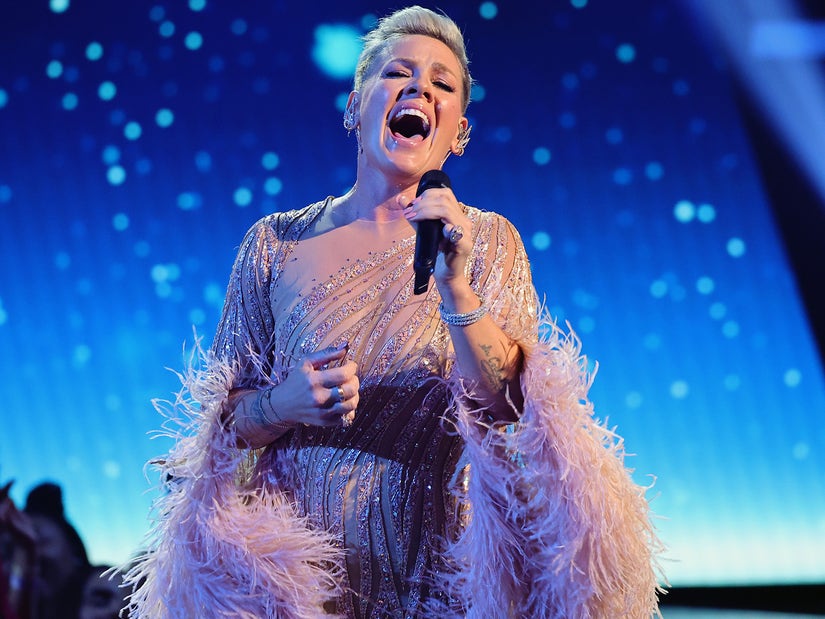 Getty
"This one's for you, Daddy Sir."
P!nk is remembering the man who was her very first Valentine.
In her new ballad "When I Get There", the three time Grammy winner paid tribute to her late father, Jim Moore, this Valentine's Day on Spotify.
"Sometimes love leaves us too soon. On Valentine's Day – I cherish the love I have that I can touch – and the love I have in my heart for those who have gone on to the next adventure," she wrote alongside a 30-second video preview of the moving song on Twitter.
Using the affectionate pet name she once held for her dad, she continued, "This one's for you, Daddy Sir."
Waiting for your permission to load Spotify track.
The video featured a series of pictures of P!nk hugging the Vietnam war veteran as well as a montage of the "So What" singer growing from childhood to her teen years and footage of her parent's wedding.
"I thought it would be nice if you had some memories of how it all began and where you all came from," Moore can be heard saying in the voiceover.
Her father continues as the video transitions into a clip of P!nk's first birthday, "It'll always be so important to all of us, I think of you when I think about forever. There's Alecia [P!nk] on her first birthday."
"I think of you when I think about forever," the "Just Give Me a Reason" singer croons over the Twitter montage. "I hear a joke, and I know you would'a told it better/ I think of you out of the blue."
The singer revealed her father, Jim Moore, died in August 2021.
"When I Get There" is a track off of P!nk's upcoming album "Trustfall" which is projected to drop on Friday, Feb. 17.
During an appearance on "The Kelly Clarkson Show," the "Who Knew" artist opened up about using music as a way to cope with loss while revealing that the song was written after she lost a friend to a drug overdose.
When Clarkson sympathized with P!nk and her experience with losing loved ones, she said, "But we need music for that, though. I need music to help me through my feelings, and I can numb down really easy."